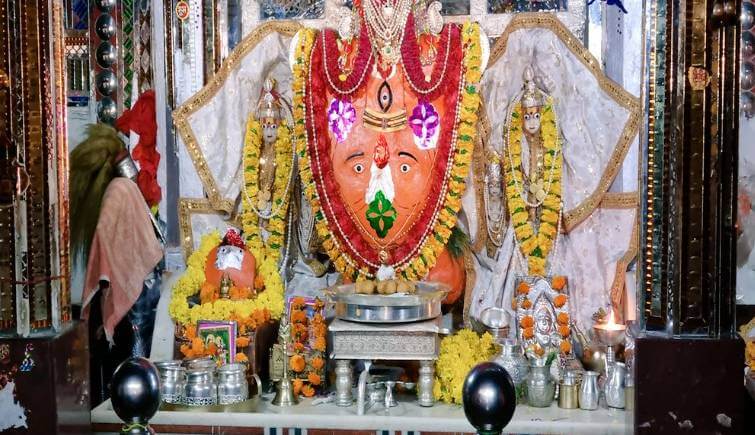 07 Mar, 2022
The Trinetra Ganesha Temple – Best Places to Visit in Ranthambore
When we say "Pratham Ganesha '' in Hindu religion, it is believed to be the Trinetra Ganesha of Ranthambore. Located in Ranthambore fort of Rajasthan state of India, The Trinetra Ganesha Temple is the famous and oldest temple of Lord Ganesha in Rajasthan that comprises his whole family all together at one place. The temple is about 12 kms from Sawai Madhopur and is well established in Ranthambore fort. The temple is built with red Karauli stone and has been one of the most popular religious tourist attractions for ages. Lord Ganesha in Hindu Mythology is said to be the god of wish fulfillment. He is also the god of wealth, fortune, wisdom and education. Every year thousands of devotees send letters and marriage invitations to get the divine blessings of Lord Ganesha. It's a symbol of hope to get their wishes fulfilled.
History Behind Temple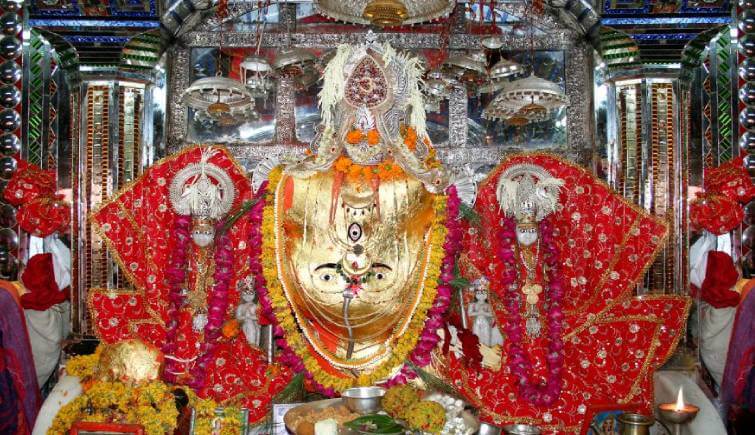 According to the history behind this temple, it is said that in 1299 AD, a war took place between King Hammeer and Alauddin Khilji at the Ranthambore fortification. During the war time, they filled their godowns with foods and other necessary things in Ranthambore Fort, where the King dwells. As the war lasted for many years, the stored things in godowns were getting over.
King Hammer was a great devotee to God Ganesh. One night when he was sleeping, Lord Ganesh came in his dream and said that all the lacking and problems would be over by tomorrow morning. Next morning, an idol of Lord Ganesh with three eyes (Trinetra) was stamped from one of the walls of the fort. Also, a miracle took place and the war got over while the godowns got filled again. In 1300 AD, King Hammer built a temple of Lord Ganesh. He placed the idol of Lord Ganesh, Riddhi Siddhi (his wife) and two sons (Shub Labh) along with the idol of mushak (mouse, his vehicle).
Significance of Lord Ganesha and Legend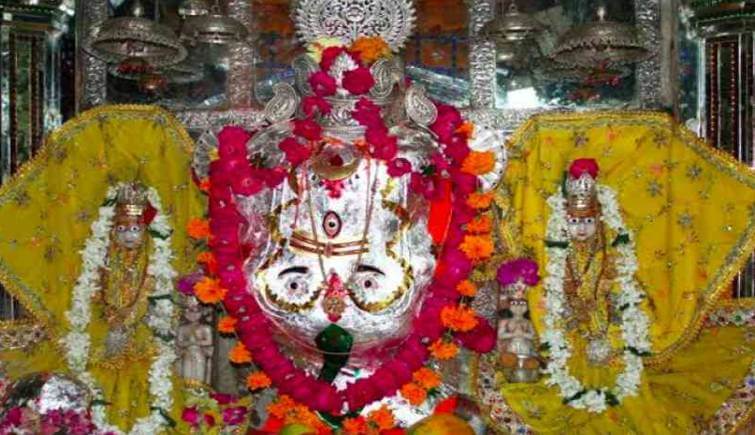 Lord Ganesha in Hindu Mythology is one of the five major gods. The elephant head of lord Ganesha and human body represents soul (Atman) and Maya. He is also known as Vighanharta (remover of obstacles from one's life). He is also worshiped as a major deity in Jainism and Buddhism. Lord Ganesh is the son of Lord Shiva and Devi Parvati. It is said that Devi Parvati created a boy out of her body while bathing and asked him to guard the entrance of the bathing area.
The boy was so determined to accomplish the task of protection that he didn't even allow his father Lord Shiva to enter the premises. On the other hand, Shiva didn't recognize the boy as his son and in rage he decapitated the boy and entered the premises. As a result, Devi Parvati demanded the life of her son back as she was in inconsolable grief.
To relieve her out of this situation Lord Shiva ordered his people to get one head of any living thing but they didn't find any head of a human body and came back with an elephant head. He mounted the head of an elephant on the body of the boy and resurrected him. Lord Shiva also gave him a boon that he will be worshiped first out of all the deities. The boy today is worshiped as Lord Ganesha all across the globe.
Prayers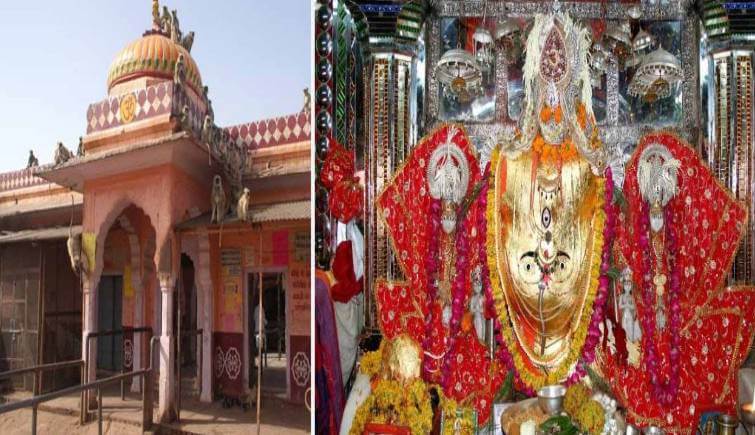 For years, Hindus from around the world come to this temple to worship Lord Ganesh, the God of Education, Wisdom, Good, Fortune and Wealth. There are mainly five types of aartis taking place every day in this well-known temple – Prabhat Aarti (early morning aarti), Sringar Aarti at 9 am, Bhog at 12 noon, Sandhaya Aarti during Sunset (6:30 in the Summer and 5:45 in the winters) and Shayan Aarti taking place at 8 pm. This is a prayer Corus followed by the priests of the temple and the devotees here.
Ranthambore Ganesh Temple Address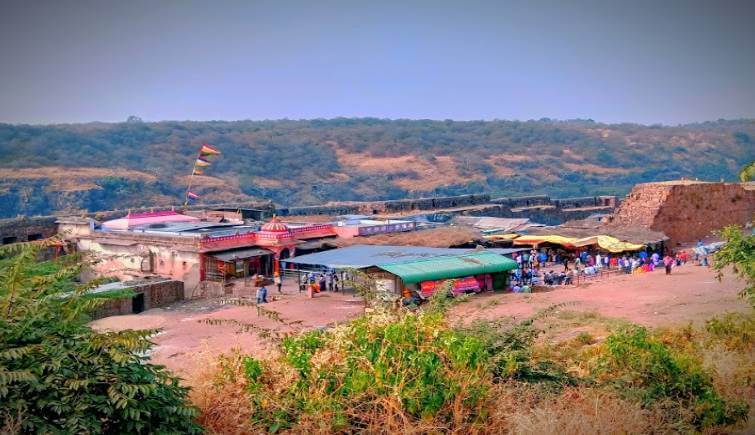 If any good things or happy event is taking place in your life, then you can send an invitation to Trinetra Ganesha on the below given address of the temple.
Ranthambore Trinetra Ganesh Temple Sawai Madhopur Rajasthan – 322021
How to Reach Trinetra Ganesh Temple?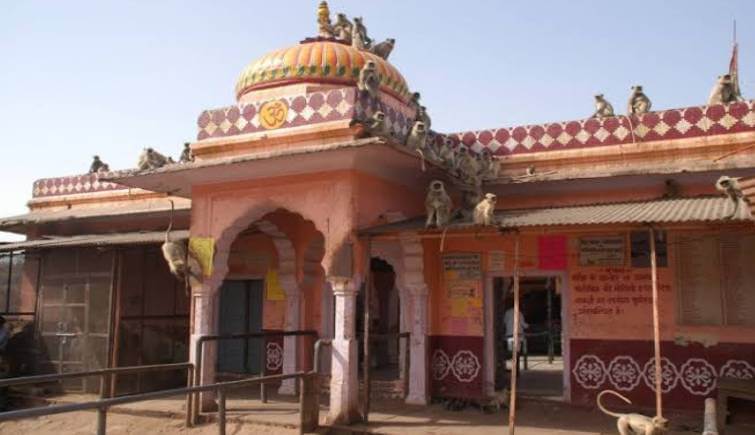 By Air - Sanganer Airport in Jaipur is the nearest airport to reach Trinetra Ganesh Temple. By hiring a private taxi or car you can easily reach Trinetra Ganesh Temple from the airport. It is only 180km away.
By Road- There is a good facility of State operated buses which makes the journey to Trinetra Ganesh Temple possible. You will get buses from Jaipur, Delhi, Ahmedabad, Jodhpur and Ajmer.
By Train- Sawai Madhopur is the nearest railway station to reach Trinetra Ganesh Temple. From the station, hire any taxi or cab. It is only 10 km away from Ranthambore Fort.
Popular Posts
---
Follow Us
---
Recent Posts