Overview
"Ranthambore Tiger Reserve is the ultimate place to witness the magical, beautiful Bengal Tiger freely wandering in its natural habitat."
You have landed on the right place if you're searching for information related to how to book Ranthambore safari online?  For Ranthambore Safari Booking you can contact +91-8744012007 / +91-9212777225, or fill the detailed jungle safari booking form below.
There are two types of jungle safari available in Ranthambore National Park & Tiger Reserve, Jeep Safari and Canter Safari. For both types of safari, you have to book your seat in advance. You can book your safari online by providing some details on the website. From allocating vehicles to managing crowds, all the procedures are maintained by the forest authority of Ranthambore Tiger Reserve. To manage the tiger safari in a smooth way, the whole area of the national park is divided into ten zones and the safari is organised in each. Moreover, Ranthambore online safari is also available for each zone.
Tourists can book Morning & Evening jungle safaris. Generally, Morning safari starts from 06.30 am – 10.00 am & evening safari from 02.30 pm – 06.00 pm. Safari timing may vary according to the seasons.
Ranthambore Safari Timing Schedule
| | | | |
| --- | --- | --- | --- |
| S. No. | Months | Morning | Afternoon |
| 1 | October 1st – October 31st | 6:30 AM – 10:00 AM | 2:30 PM – 6:00 PM |
| 2 | November 1st – January 31st | 7:00 AM – 10:30 AM | 2:00 PM – 5:30 PM |
| 3 | February 1st – March 31st | 6:30 AM – 10:00 AM | 2:30 PM – 6:00 PM |
| 4 | April 1st – May 15th | 6:00 AM – 9:30 AM | 3:00 PM – 6:30 PM |
| 5 | May 15th – June 30th | 6:00 AM – 9:30 AM | 3:30 PM – 7:00 PM |
Safari Types in Ranthambore National Park and Tiger Reserve:
Vehicle-wise, Ranthambore jungle safari are of two types and both are available from October 1st to June 30th. It is worth informing you that, this year, in 2022, Ranthambore National Park reopens on October 1st, two weeks in advance.
Jeep Safari: The jeep has six seats in total including the guide or driver, you can book them for normal booking or Tatkal booking. Online booking is also available for Jeep Safari in advance, at least 90 days before.
Canter Safari: The canter can accommodate 20 people including a guide or driver. Similar to Jeep, the vehicle can be booked online, at least 90 days before. It applies to people who are visiting the park in a big group.
Otherwise, there are two more ways to book a jungle safari in the national park, Normal Safari and Tatkal or VIP or Just in Time safari. However, Half and Full-Day Safari are presently closed by the Rajasthan Government.
In Normal Safari, you have to book online, 90 to 120 days before visiting and register with your details. You have to choose the zone online and you are restricted to that zone only while having the four-hour safari tour.
The Tatkal Safari or VIP Safari is the most expensive one out of all the types. It is applied to people who plan a safari tour at the last minute.
Guides for booking Ranthambore Online Safari:
Visitors can book their seats for a jungle safari by themselves; they have to fill up a form or they can hire an expert who deals with online booking.
Visitors have to provide all required personal details of valid government-approved identity proof ((PAN card or Voter ID or Aadhar Card or School ID or driving licence).
They have to mention the safari date and time carefully.
They have to bring the original document of the valid government-approved identity proof, which is mentioned at the time of online booking.
For foreign tourists, the details of your passport are required to book a safari in Ranthambore National Park.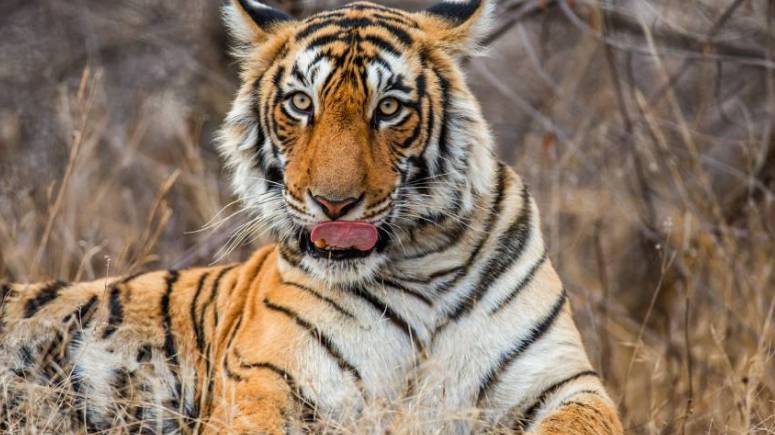 9 Nights - 10 Days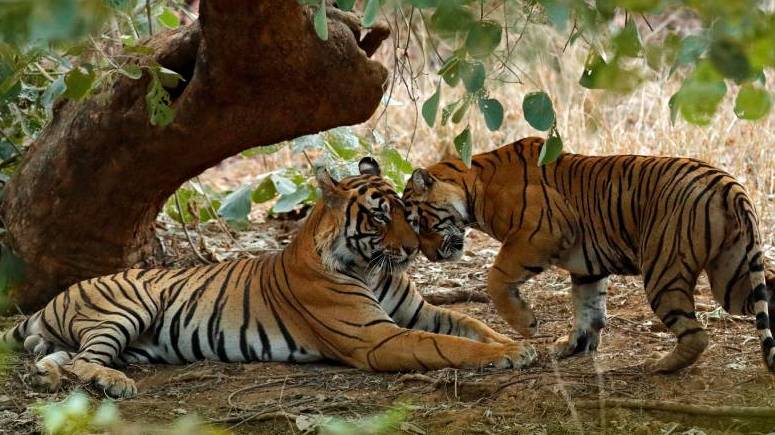 6 Nights - 7 Days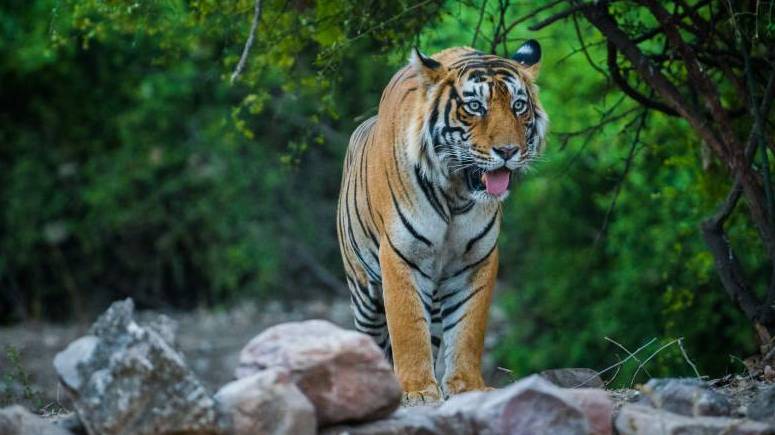 8 Nights - 9 Days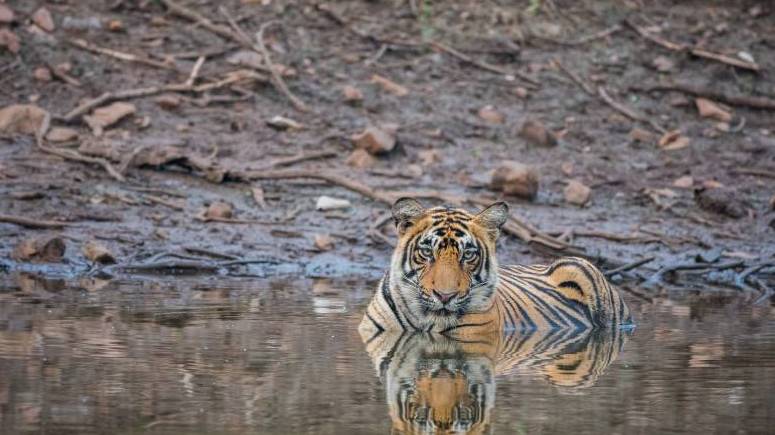 12 Nights - 13 Days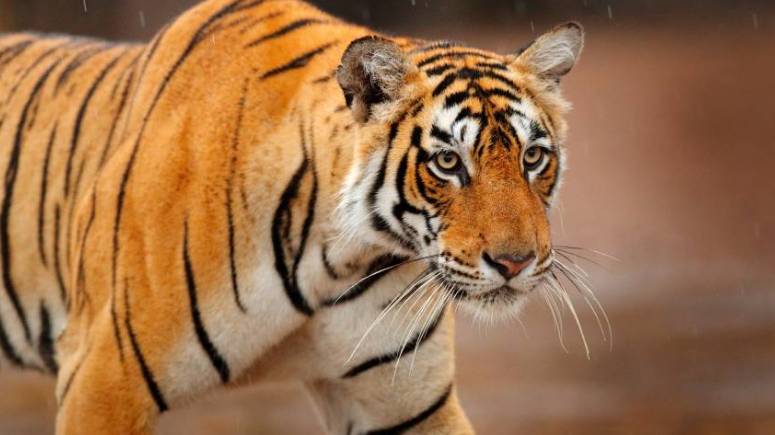 5 Nights - 6 Days
Frequently Asked Questions About Ranthambore Safari Booking
Q. How do I book Ranthambore Safari Online? 
You can book the Ranthambore Safari Online by filling up the form above & selecting your preferences. After you complete filling the form, one of our executives will get in touch with you with all the necessary information & assistance regarding the Ranthambore Safari Booking. 
Q. What Documents & Information Required to Book Ranthambore Safari?
To book your Ranthambore Safari online in advance, you will be required to provide the following details:
ID proof like Aadhaar Card, Voter Id, PAN Card, Driving License (mandatory).
Date of booking safari & safari timings (morning/afternoon).
Information about each visitor as printed on the ID Card including full name, sex etc.
Safari entry fees paid in advance.
Passport copy is required for International tourists.
Q. Are safari bookings refundable?
No refund or cancellation is permitted on confirmed bookings.
Q. How many days in advance can I book the Ranthambore Safari?
You can book your Ranthambore Safari 90 days in advance.
Q. How Many Tiger Safari Zones are there in Ranthambore?
There are 10 safari zones in Ranthambore National Park. Out of these, Zones 1-6 are the best for spotting tigers in Ranthambore National Park.
Q. What are the Jungle Safari Timings in Ranthambore?
The jungle safari timings in Ranthambore are different for the summer and winter season. During the winters, the daylight hours are shorter, while they are longer during the summers. The morning safaris in Ranthambore National Park are conducted from 7:00 AM to 10:30 AM, while the evening safaris are conducted from 2:30 PM to 6:00 PM. The timings may change depending on the particular season.