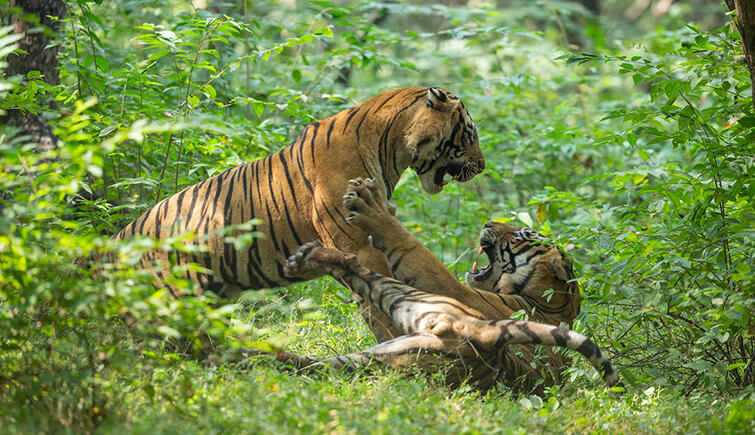 19 Oct, 2019
Watch the Video: Tigers T57 and T58 Fight Caught on Camera in Ranthambore National Park
A video of the brawl between two tigers in Ranthambhore National Park has recently gone viral. First posted by IFS Officer- Parveen Kaswan on his Twitter handle, the footage shows two tigers, identified as T57 and T58 caught in fight and pouncing on each other while roaring loudly.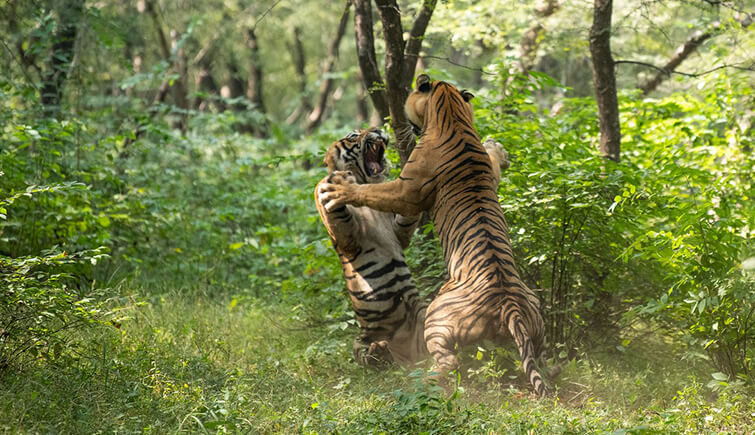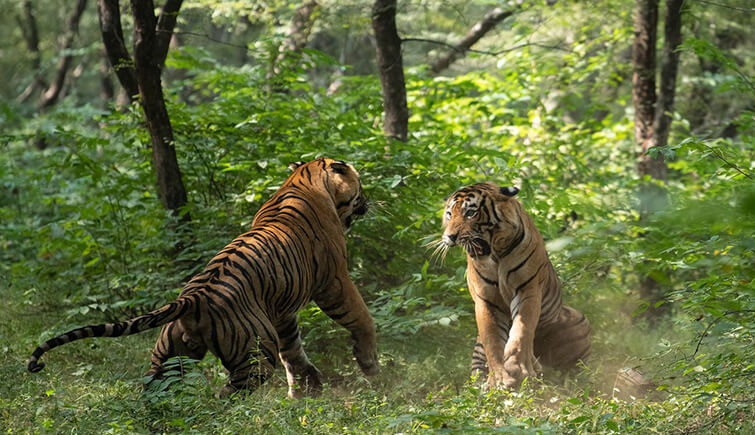 According to IFS Officer- Kaswan, the reason for the brawl was tigress T39 also known as Noor who could be seen in the initial part of the video but later fled the place.
However, another tweet by an eyewitness contradicted Kaswan's claim by stating the brawl erupted randomly and was without any motive. As per Mukesh Saini- Deputy Conservator at Ranthambore, such skirmishes amongst tigers are natural, since the big cats are territorial animals and like to fight for their mates. In fact, in earlier in October 2019, a three-year-old tiger was killed in Ranthambhore in a similar clash. In a follow up tweet by Parveen Kaswan, he revealed that tiger T57 won the fight.
Photo Credits: https://bit.ly/2Mt8jDR
Popular Posts
---
Follow Us
---
Recent Posts