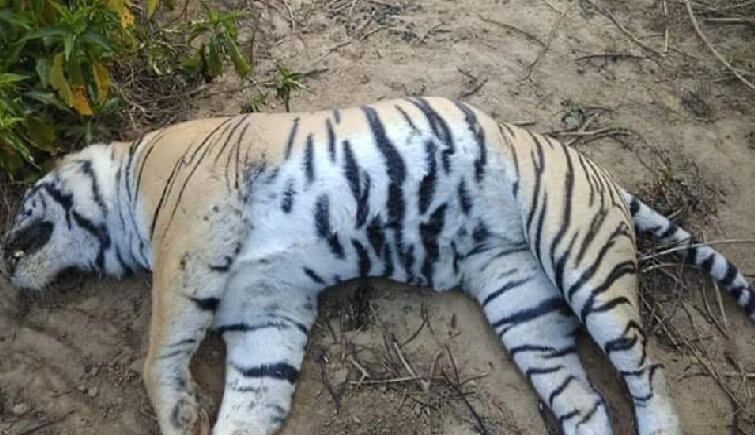 21 Jan, 2020
T-25, Who Won Hearts by Rearing 2 Orphaned Tiger Cubs, Dies in Ranthambore National Park
Here's a piece of news from Ranthambore National Park that will break the hearts of wildlife and tiger lovers. T-25, a 15 year old male tiger known as Dollar and Zalim, who had surprised wildlife enthusiasts by rearing two orphaned tiger cubs, was found dead near Sanwata village in Khadar range of Ranthambore National Park. The tiger, who was otherwise known to be quite ferocious and aggressive, and was thereby named "Zaalim" grabbed headlines when he took under his care two orphaned tiger cubs who had lost their mother in 2011 to an illness.
What caused the death of T-25?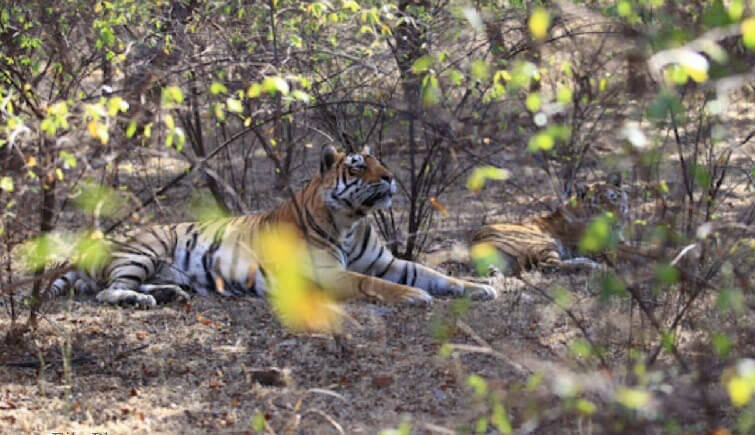 Field Director, RTR, Manoj Parashar, suspected that the tiger was involved in a territorial fight with T-66, a 10 year old male tiger, who, along with Tigress T-54, was moving in the same area. He also added that the tiger was mostly seen in the Khandar area of Ranthambore National Park, of late. Post mortem showed that the tiger's head bones were crushed and had the presence of canine marks. Ashok Gehlot, the Chief Minister of Rajasthan, also expressed his grief over the death of T-25 by posting a tweet on Twitter.
Why was T-25 aka Dollar so famous?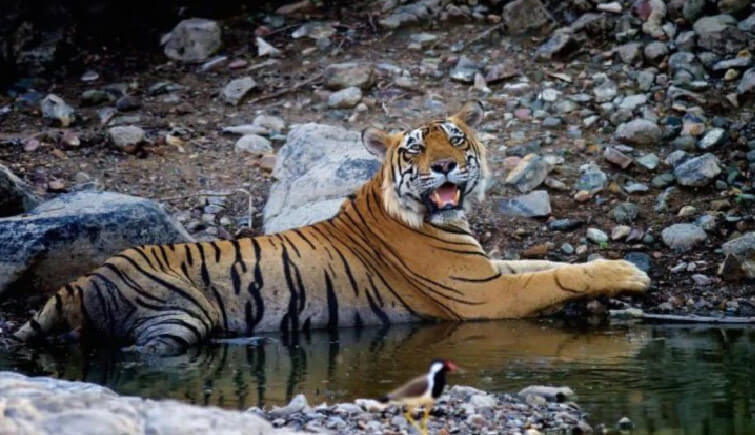 Male tigers are generally seen as a danger to cubs, and are notorious for not taking care of them. T-25, also known as Dollar, displayed fatherly instincts and took two orphaned tiger cubs under his care.
The two orphaned tiger cubs, named Bina-1 and Bina-2, lost their mother, T-5, in 2011, to an infection, when they were just five months old. Forest officials had plans to transfer them to Sariska Tiger Reserve after apprehensions that they could fall prey to male tigers. That plan was delayed for some reasons. However, video cameras installed at the Ranthambore National Park captured the footage of T-25 having taken the two cubs under his protection.
T-25, more than just a protector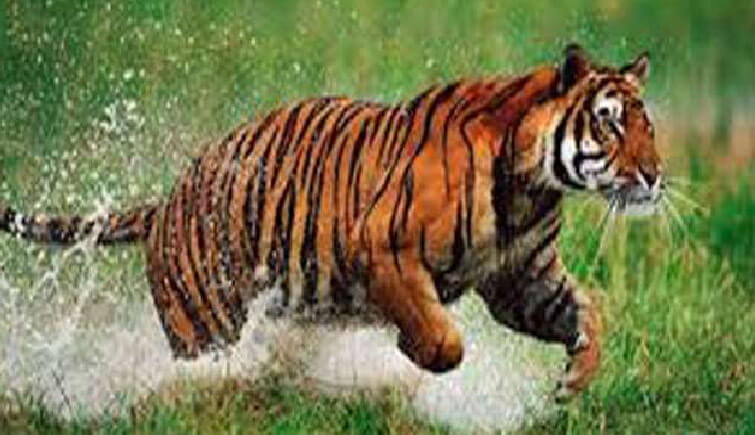 Dollar, T-25, Zalim, all of his various names, was more than just a protector to the two orphaned cubs in the Ranthambore National Park. Besides protecting them, he also taught them hunting and survival skills. He would stay close to them all the time, and even share his meals with them, which is something that is rarely seen. In 2013, Bina-1 and Bina-2 were ultimately shifted to Sariska Tiger Reserve. Between 2011 and 2013, the cubs and Zalim had really grown close to each other.
Why was T-25 named Dollar and Zalim?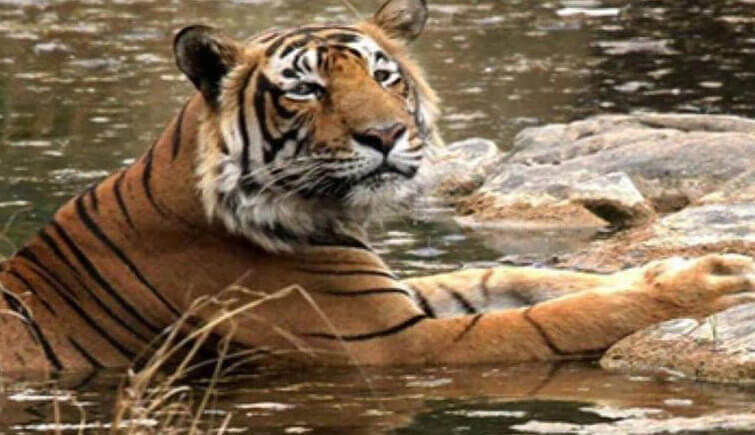 T-25, who became famous for taking two orphaned cubs under his care, was not particularly fond of humans, and was known to chase vehicles carrying tourists. He was also known to aggressively expand his territory, often intruding into areas held by other tigers. The forest officers therefore began calling him Zalim, which means cruel or tyrant. He was loved by everybody though, especially since he began taking care of the two cubs.
Second death of tiger due to territorial fight in the last 4 months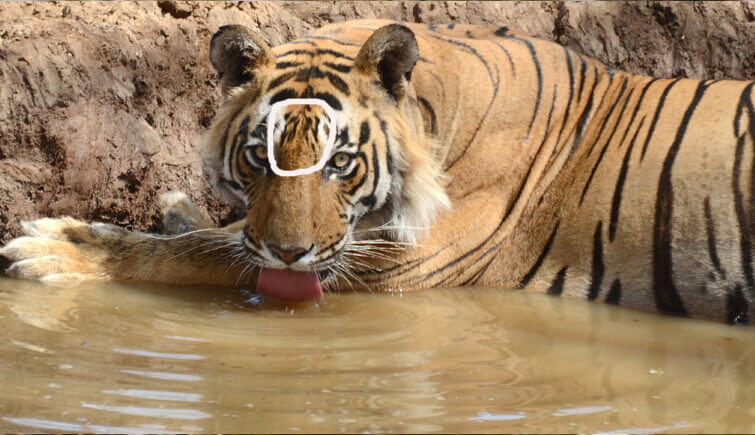 This is the second death of a tiger due to territorial fight in the last four months. T-109, a 3 year old tiger named Veeru, died in October 2019, with 35 wounds all over his body. One of the main reasons behind the increase in number of territorial fights is the lack of adequate space. With 392 square kilometers of core area with a 1,342 square kilometers buffer zone, space has become a big problem for the tigers, whose population seems to be increasing rapidly within the park.
Pushed to desperation, they are forced to fight with stronger tigers, create their own territory or, in the most unfortunate cases, stray into human habitation. Dinesh Verma Durani, founder and general secretary of Sariska Tiger Foundation, and a member of the advisory committee, had this to say on the matter, "The forest department claims that no new male tigers can be relocated to Sariska Tiger Reserve (STR) as the National Tiger Conservation Authority (NCTA) had refused to approve proposals of fresh relocation after a male tiger died in April. It was a natural death. Since then, two tigers have died in Ranthambore. The department should strongly present their case at NCTA to save tigers by moving them to Sariska".
Popular Posts
---
Follow Us
---
Recent Posts