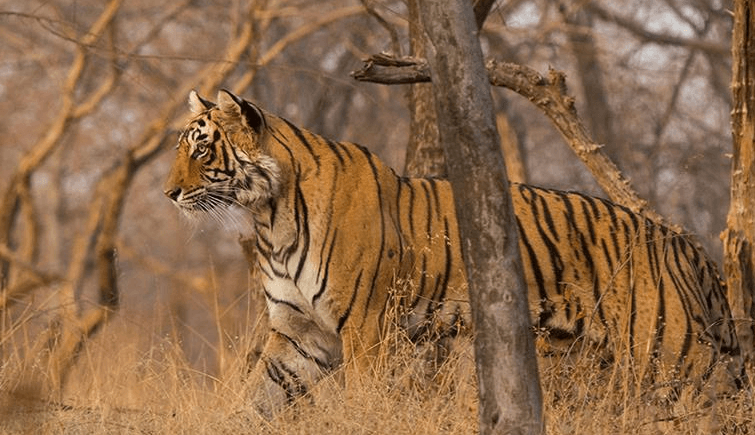 02 Apr, 2018
Ranthambore National Park Welcomes Two New Cubs to its Family
One of the top tiger reserves of India, Ranthambore gets a reason to smile as tigress T-83 was spotted with two cubs in the wide expanse of the National Park. Where the month of March saw the death of two tigers, it ended on a happy note with the increase in its population. According to the Ranthambore field director, Lightning was spotted in Zone 5 in the Amma ghati of Ranthambore Tiger Reserve and they are supposedly her first offsprings. Lightning and Arrowhead are the daughters of tigress Krishna and granddaughters of Machli, world's oldest-surviving tigress. Earlier in the month of February, the sister of tigress T-83, Arrowhead (T-84), was also seen with two cubs in the National Park. With Lightning's cubs, the count of tiger population touches 67 in the reserve with 25 females, 20 males, and 22 cubs.
A while back, the National Park was making news for commencing the process of translocation of three tigers to Mukundra Hills Tiger Reserve, Kota. Apparently, Lightning and Arrowhead were the ones to be sent to the National Park, but now that Lightning was spotted with the cubs, it's just Arrowhead who will be translocated. The cubs of Arrowhead who were weak because of the overlooking nature of their mother went missing from the area and are being searched by the department. No signs of success are seen but the search is still on. As per the officials, it is believed that the cubs are not brought out by their mother till the time they open their eyes but Arrowhead's case was the opposite.
Ranthambore News Desk...
Popular Posts
---
Follow Us
---
Recent Posts