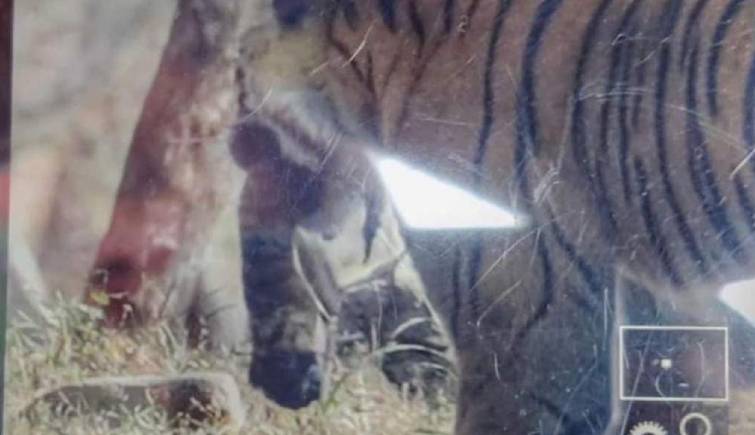 30 Nov, 2022
Riddhi aka T-124 Spotted with a Newborn Cub in Ranthambore National Park
Good news for wildlife enthusiasts planning for tiger safari trips in Ranthambore National Park in the upcoming days. Yesterday, on November 29th, during evening safari, the famous tigress T-124, Riddhi was spotted with her newborn cub. According to reports, the cub is considered hardly four to five weeks old. It seems, Riddhi was shifting her cub to a safe place.
To let you know, Riddhi, aka T-124 is presently the star attraction for wildlife lovers in Ranthambore National Park. Riddhi is the great granddaughter of Machali, who was once the pride of the national park. Machli, the royal tigress, who won the Lifetime Achievement Award for contributing in conservation and tourist attractions, passed away on August 18,2016. Riddhi, who was spotted yesterday, the great granddaughter of Machli, is popular throughout the forest for her fierce and daring nature.
A few days ago, in October, Riddhi was also spotted around Jogi Mahal when the Chief Secretary of the state was having a tiger safari in Ranthambore along with PCCF HoFF DN Pandey, Chief Wildlife Warden Arindam Tomar and other officers.
For more thrilling updates on this news, follow us on social media platforms or keep checking out our website.
Ranthambore National Park News Inputs.
Popular Posts
---
Follow Us
---
Recent Posts