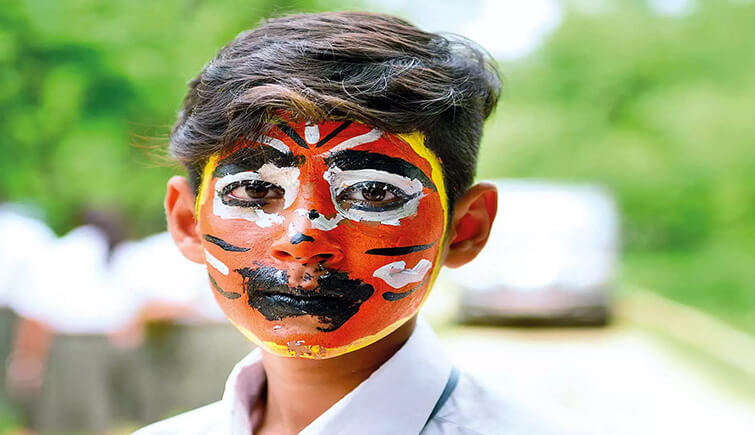 31 Jul, 2019
Kids in Hyderabad Come Together Highlighting the Need to Save the Big Cats
Well, what could be more heart-warming and encouraging than witnessing the small children contributing to the need for tiger conservation! Yes, there was an air of excitement in Hyderabad's KBR Park when 400 children from 14 school came forth to celebrate International Tiger Day on 29th July 2019. The event was organised by Hyderabad Tiger Conservation Society (HyTiCoS) and Wildlife Conservation Society (WCS) in association with Telangana Forest Department. The entire event laid emphasis on the importance of tiger in our ecosystem and the utter need for the conservation of these majestic big cats.
Theme: BENEFITS BEYOND BORDERS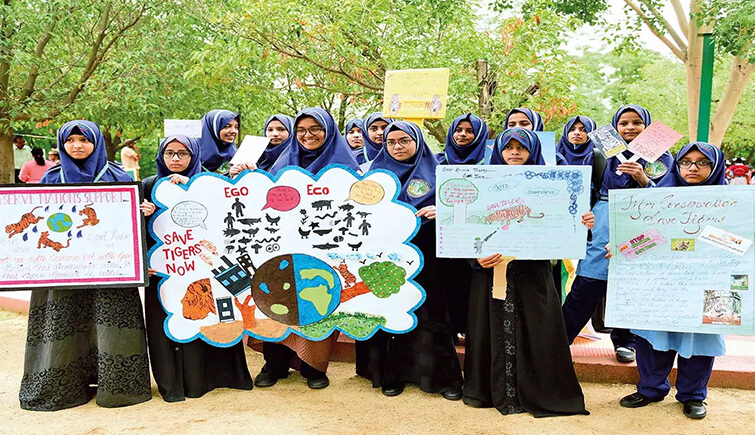 The International Tiger Day of 2019 in Hyderabad followed a special them called 'Benefits Beyond Borders.' The theme attempted to explain the crucial need of tigers in our ecosystem and what are the steps that we can take to preserve the habitat of these big cats and try the best in minimizing the threats faced by them.
The Activities Included in The Event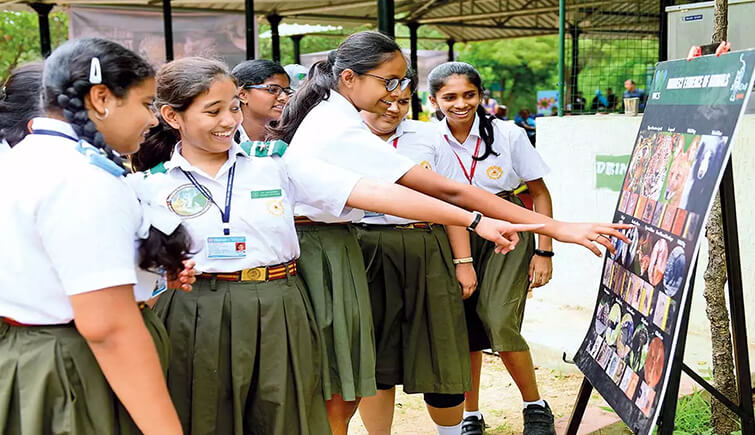 A variety of educational activities were organised as per the interests of the children. These activities were nature-based games, talks that focussed on raising awareness about tiger conservation and questionnaires on wildlife.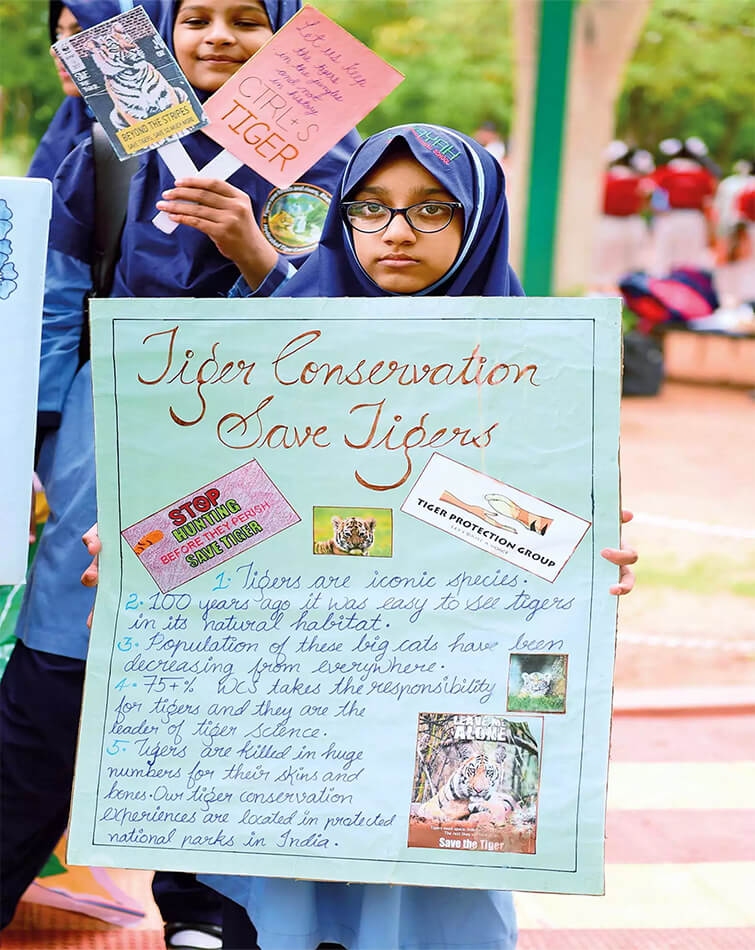 In addition to this, the children also performed a skit that depicted the true need for tiger conservation. The in-depth knowledge of these kids about tiger conservation was evident in the way they brilliantly performed. In regards to this, Additional Principal Chief Conservator of Forests (Wildlife) of Telangana shares her opinion stating- "Looking at how the children have taken up the responsibility to save the big cat, the future surely looks promising."
About Global Tiger Day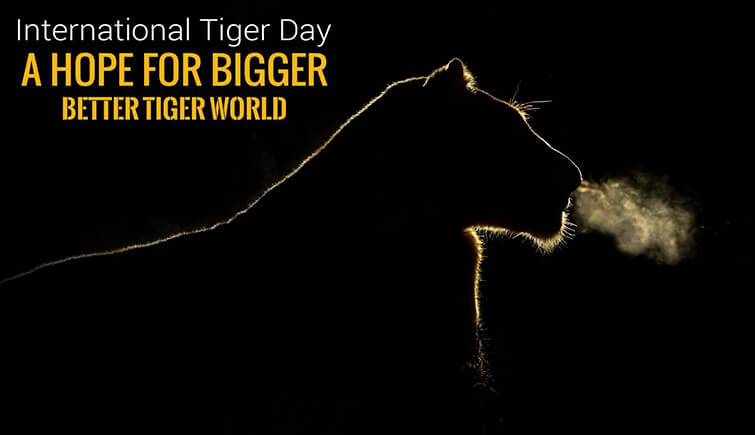 Global Tiger Day was started in the year 2010 at the St. Petersburg Tiger Summit in Russia. Around 13 tiger range countries gathered for the first time and decided that the usual approaches in saving the tigers were not working. It was then they committed themselves to the most ambitious goal of spreading awareness about tiger conservation. Progress has been made but there is still a LONG way to go with a mission to doubling wild tigers by the year 2022. Let's all unite and contribute to the act of SAVING THE TIGERS.
Popular Posts
---
Follow Us
---
Recent Posts