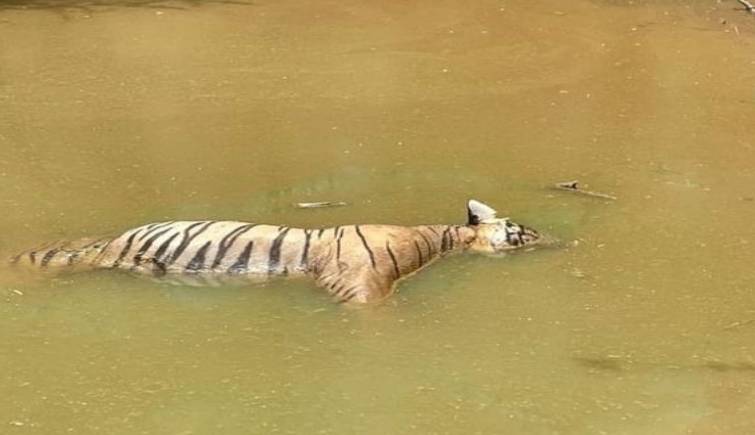 07 Jul, 2021
A 10-year-old Male Tiger T-65 Found Dead at Ranthambore National Park of Rajasthan
Wildlife and habitat are facing a new crisis in Ranthambore National Park of Sawai Madhopur district of Rajasthan, as a 10-year-old male Tiger was found dead in a waterhole on Tuesday, an official said.
The Carcass of T-65 was found in a waterhole. "The reason behind death will be clear after the postmortem," TC Verma, Chief conservator of the forest said.
He also said that only 68 tigers are left in the National Park. This is very sad and devastating news for wildlife enthusiasts and the future of wildlife as from the past few years there have been an increasing number of deaths of Tiger. In January also T25, a 15 years old male Tiger, also known as Zalim and Dollar, was found dead in the Khadar range of Ranthambore National Park.
The dwindling number of tigers in India could lead to the threat of an exponential surge of the popularity of wildlife tourism.
The cause of the death of the Tiger is still unknown. The postmortem reports have not confirmed the cause of death. Only after the final reports, the cause of the death can be revealed.
Ranthambore News Input.
Popular Posts
---
Follow Us
---
Recent Posts