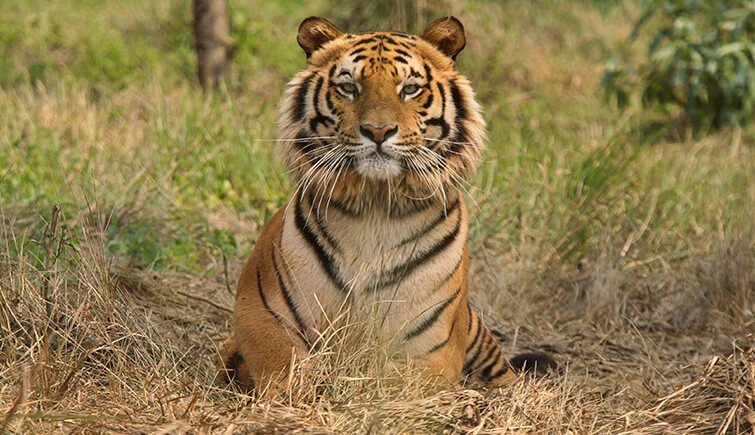 19 Sep, 2019
Ranthambore's Ferocious Tiger T-104, That Killed 3 People, Finally Captured
The ferocious tiger of Ranthambore, T-104, that killed three humans, has finally been captured after a seven day search. The tiger was first tranquilised and then captured by the forest department officials in the Chinwari forest region of Karauli around 4:30 PM. Hemant Singh, DCF and Deputy Director of Ranthambore National Park, said, "It was probably sighted for the first time on Tuesday evening after it killed a man."
How did the capture take place?
Apart from having to negotiate a rough and uneven terrain, the forest officials also had to deal with the anger of farmers who were stopped from entering their fields for safety reasons. The officials also had little time on their hands, since the agitated farmers had threatened to kill the tiger if they could not tranquilise it soon. They encountered several difficulties along the way. According to one source, "Under pressure to rescue it, the forest department drove through the difficult terrain to get close to the tiger. But a vehicle broke down and had to be left in the forest. We continued in other vehicles and captured the tiger.
A senior official said that for now, the captured tiger would be kept in an enclosure and monitored. Some sources say that the tiger could be shifted to Jaipur's Nahargarh Biological Park where it would be kept in an enclosure as well. There is no confirmation regarding this course of action from the senior officials, as of now. If he is shifted, T-104 will become the second tiger to be shifted to an enclosure. The first was Ustad, also known as T-24.
T-104 had claimed his third victim recently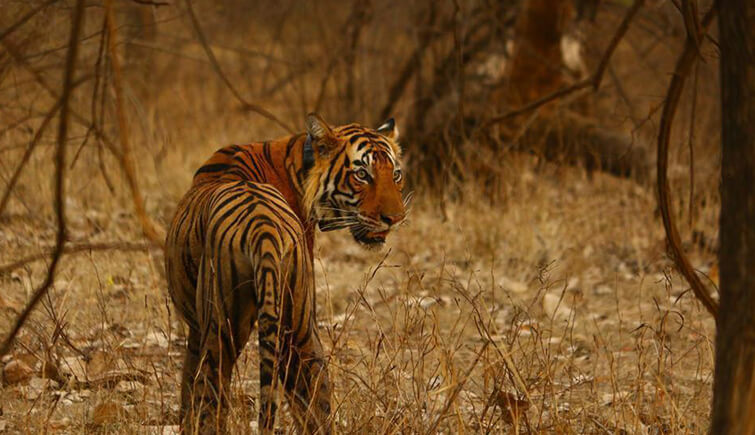 Tiger T-104 from Ranthambore National Park had claimed his third human victim recently. The incident occurred on Wednesday night in the district of Karauli in Rajasthan. This time, it was a 30 year old man who was fast asleep in his hut on his farm when the attack took place. The authorities subsequently faced the challenge of capturing and relocating the tiger to a location where it posed less danger to humans.
How did the attack take place?
According to a villager, Pintu Mali was sleeping inside his hut when the attack occurred. "It dragged the body inside the forest. When we found out, we raised an alarm," he said, shedding some light on the incident. He also said that forest officials were informed about the attack in the morning.
The body was recovered by the forest officials at a close distance from the man's house on Thursday morning around 10 AM. After conducting a postmortem, the body was handed over to the family. Arindam Tomar, Rajasthan's chief wildlife warden, said that teams from Jaipur and Kota were being dispatched to tranquilize and catch the tiger immediately after the incident.
Tracking tiger T-104 was a challenge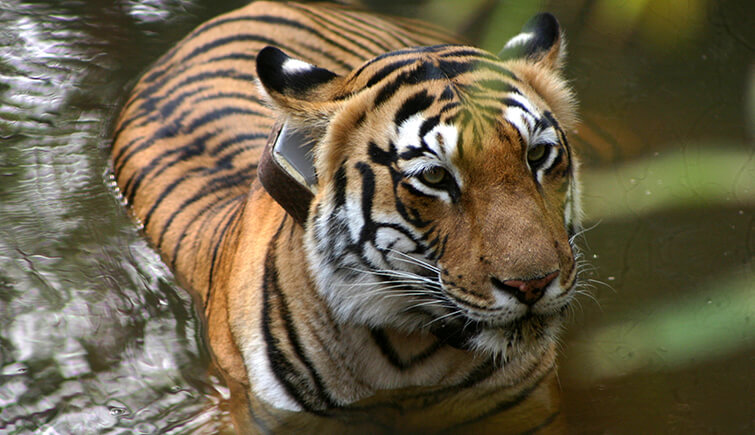 Last month, tiger T-104 had killed a 40 year old man in a place located close to Karauli. That was its second victim. After this incident, a 100 member team, led by Hemant Singh, Deputy Conservator of Forest (DCF) and Ranthambore Deputy Director, tracked T-104 for 11 days in the surrounding areas. On 12th August, the team headed by Hemant Singh tranquilized the tiger and then fitted a GPS collar on it, which is known to help monitor movements better than VHF (very high frequency) equivalents. After placing the collar, the tiger was sent to the Balas Danga area. However, it was not long before it had strayed into a distant area.
Earlier, the tiger had also killed a woman belonging to the village of Kundera. After this incident, the forest officials had declared the tiger to be "aggressive". The wildlife department had also formed a 5 member team to prepare a report after analysing the situation. While the first report is out, the other two are yet to be released.
Challenges regarding the relocation of the Tiger T-104
Arindam Tomar had earlier said that after the tiger was captured, action would be taken as per the guidelines laid down by the National Tiger Conservation Authority (NCTA). He said, "A committee comprising department officials, village heads, experts etc will decide the tiger's fate". In all probability, the tiger will be shifted to an enclosure in Jaipur's Nahargarh Biological Park.
Why was T-104 venturing into human habitations?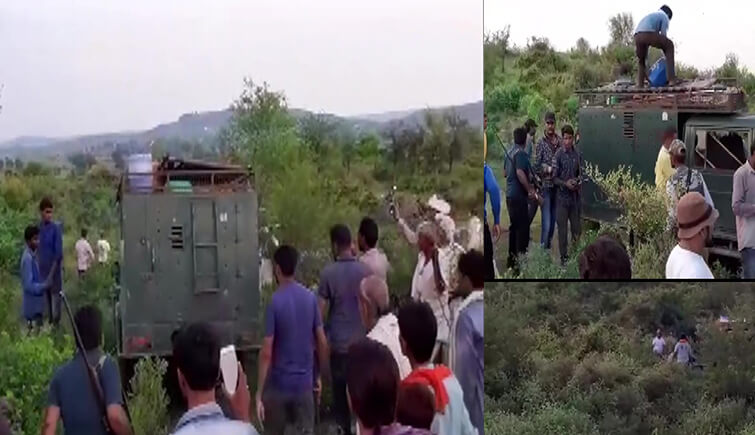 It is believed that Ranthambore National Park has more tigers and tigresses than it can accommodate. In all of the 10 zones of the park, the adult tigers and tigresses have marked their territory and possess complete hegemony over it. The T-104 had been unable to find a territory and was wandering from one place to the other in search of it. The tiger had ventured into the regions of Sawai Madhopur, Karauli and Dholpur. It is believed that in the last month or so, it had covered almost 200km.
According to R.N.Mehrotra, former principal chief conservator, T-104 was facing a challenge from other tigers because of the disproportionate ratio of tigers to tigresses. This can be attributed to the high number of tigers in the park. It was becoming almost impossible for T-104 to mark his territory and establish his hegemony over it. According to him, the wildlife department should have released the tiger in a non-tourist zone where the movement of tigers is relatively low.
Are all tigers man eaters?
It is very important to dispel this misconception. No, not all tigers are man eaters. A human being is not even a natural prey for the large cat. Some tigers, who are deeply injured or have grown too old to hunt for their prey, turn man eaters. Humans make for easy prey because it is very easy to kill them.
Here's what experts in tiger conservation have to say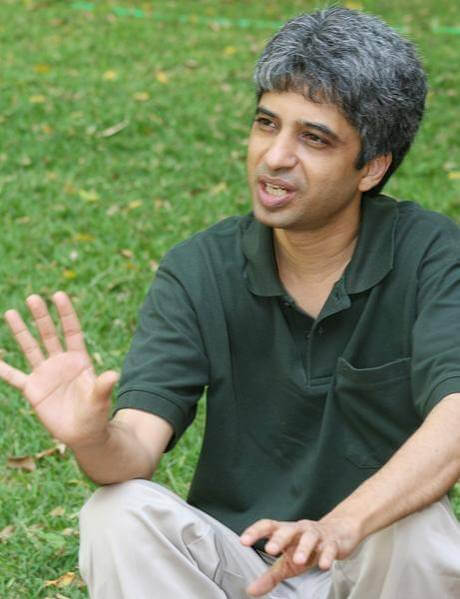 According to wildlife filmmaker and tiger conservation expert, Shekhar Dattari, "Sometimes, domestic cattle grazing inside or on the edges of a Sanctuary or National Park get killed and eaten by tigers. For the tiger, a cow or buffalo is food, and it makes no distinction between wild prey such as deer, gaur and wild pig, and domestic livestock. However, for the owner of the killed livestock, it is a big loss. In most cases, the owner of the killed cow or buffalo will accept his loss and move on. However, if cattle kills become frequent, a cattle owner may poison the carcass. When the tiger returns to feed on it again, it ingests the poison and dies a horrible and painful death."
He goes on to say, "Sometimes a tiger will mistakenly kill a human who is crouched low in the forest while cutting grass or answering the call of nature. These rare instances are accidental and happen when a tiger mistakes a crouched human for prey. At other times, a person may be attacked and even killed when he or she surprises a resting tiger in the forest. In these cases, the startled tiger attacks in self-defence. Since tigers are extremely strong and powerful, even a light blow from a tiger's paw can kill a person. On most occasions, the tiger will leave the scene after it has accidentally killed a human. In rare cases, it may eat the victim. However, it cannot be called a man-eater if this is just a one-off instance. In the rarest of rare cases, a tiger may turn into a habitual man-eater. In most such cases it is because the tiger is old or seriously injured and unable to hunt it's natural prey. Such tigers pose a great danger to the local people and must be removed."
Sanjay Gubbi, an award-winning conservation scientist associated with the Nature Conservation Foundation, has this to say regarding man tiger conflict, "Capturing though may be more of a popular option from an animal rights perspective, in the larger conservation interest removing them is important. Man-eating incidences decrease public goodwill and degrade political will for conservation. Rehabilitating of wild tigers, especially man-eaters, is certainly not a conservation option. It is expensive and risky if the animal has persistently killed people." In addition, he also advocates the use of trained conflict response that respond immediately to conflict situations and bring the killings of the animals to a stop.
In fact, Jim Corbett, the renowned British hunter turned conservationist who possessed an enormous knowledge about man-eating tigers, had once said, "It is a tiger that has been compelled through stress of circumstances beyond its control to adopt a diet alien to it. The stress is, in nine cases out of ten, wounds, and in the tenth case, old age. Human beings are not natural prey of tigers, and it is only when tigers have been incapacitated through wounds or old age that, in order to survive, they are compelled to take to a diet of human flesh".
How to deal with man eating tigers?
At the very outset, there should be a fixed criteria to decide which tiger or leopard can be declared as man eater. It can safely be said that any tiger which can be killed with a gun can also be tranquilized, and thereafter, shifted to its natural habitat. Once the tiger has been identified as a man eater, there remains very few choices for the wildlife authorities but to kill the tiger in the most humane way possible. Although this course of action is looked upon with abhorrence by tiger conservationists, it remains the only practical option for wildlife officials in most man-eating tiger cases.
Popular Posts
---
Follow Us
---
Recent Posts