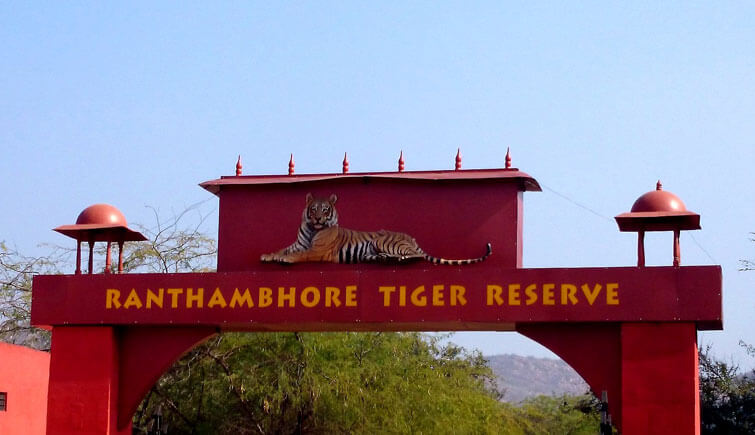 30 Aug, 2018
RNP Authority Confirms the Missing of Tiger T-77
Already in the news for space crunch and loss of tigers' life, Ranthambore National Park in Rajasthan is again making the headlines with a case of missing tiger, T-77. A 4-year old tiger, T-77 has been missing from Aanwad ki Khad region, yes the same location where in the month of April, this year, two sub-adult tigers were found dead. The forest department confirmed that the last movement of T-77 was also recorded in the month of April. However, according to Assistant conservator of forest (RNP) Mukesh Saini, the forest authority is assuming that the tiger must have migrated to Kuno-Palpur forest area in Madhya Pradesh. T-77 is the litter of T-26 and was assigned this number when it turned two years old.
The forest authority has ruled out the possibility of poaching and is citing monsoon to be the reason for the disappearance. According to Chief Conservator of Forest at RNP, "Animals love to move long distances during monsoon season. They change their territories as the markings are washed away by the rain. Usually, animals recorded in one place are suddenly spotted 100-200 m." Soon Ranthambhore National Park will begin the Phase 4 of monitoring drive under the given guidelines by NTCA. The drive will be able to determine the density of animals in the national park and hopefully be able to find the missing tiger, T-77.
Ranthambore National Park News Inputs...
Popular Posts
---
Follow Us
---
Recent Posts