Tigers from Ranthambore to be Shifted to Resolve Territorial Fights
Posted on Mon, 07 Jul 2014 07:18:13 by Tanmay Sharma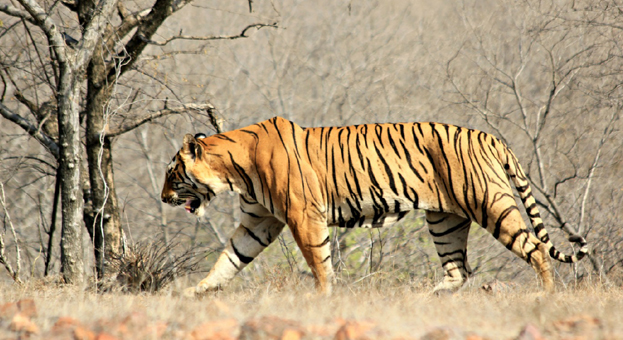 The Rajasthan government sees the shifting of tigers as a relevant solution to territorial fights in Ranthambore National Park. According to reports from Business-Standard.com, the government in Rajasthan had been pondering over this sensitive issue for a long time and finally has come to the conclusion of shifting few tigers from Ranthambore. As per a forest official about 10 to 12 tigers will be shifted to Sariska in Alwar district, Mukundara Hills near Kota, and Kailadevi in Karuli district.
Rajasthan government rejoices with the constantly rising number of tigers in Ranthambore National Park, the number have significantly risen from 48 in 2013 to 62 in the midst of the year 2014. Issues over tiger territory have started to catch the government's eye with the fatal fights between the tigers began five years ago. It is to be noted that a female tiger needs around 20 sq.km area as its territory, whereas, male tiger requires at least 40 to 80 sq. km of area for its territory. On this account, the area of the national park is insufficient to house 60 tigers and therefore it is necessary shifting the tigers is the only possible solution.
Explore Ranthambore
Plan your trip with us!