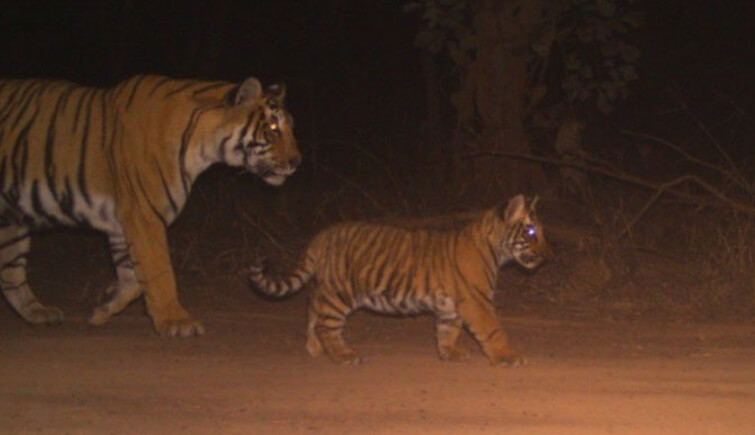 12 Feb, 2021
Tigress T-60 aka Indu Spotted with her Cub in Ranthambore National Park
Tigress T-60, also known as Indu, was spotted with a cub in a trap camera in the famous Ranthambore National Park. The cub is believed to be several months old, while T-60 aka Indu herself is 7 years old. This is the third time that the tigress has given birth to a cub. She had previously given birth to four cubs in total.
Where was T-60 and her cub spotted?
Tigress T-60 aka Indu and her cub were spotted in Zone 2 of the Ranthambore Tiger Reserve. They are completely healthy and have been placed under increased monitoring ever since they were spotted.
What are the names of the tigress T-60 aka Indu's cubs?
The four cubs which the tigress T-60 aka Indu had given birth to were called T-97, T-98, T-99 and T-119. Out of these 4 cubs, 2 are males and 2 are females.
Although this is good news, it should be remembered that the increase in the tiger population means a decrease in the available space for the tigers. The Ranthambore Tiger Reserve has a core area of 392 square kilometers with a buffer zone of 1,342 square kilometers. Out of the total area over 1,700 square kilometers, only 600 square kilometers can be utilised by the tigers. It should also be remembered that while a male tiger requires almost 25 square kilometers of space, a female tiger requires about 15 square kilometers.
Ranthambore News Inputs
Popular Posts
---
Follow Us
---
Recent Posts