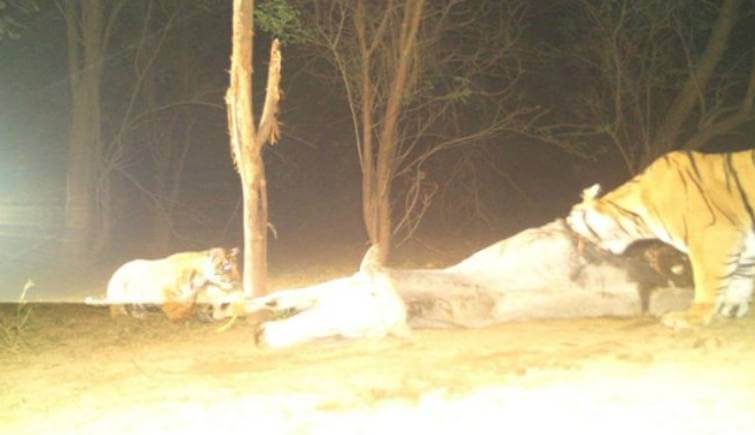 27 Dec, 2021
Tigress T-99 Gave Birth to a Cub – Rise of Ranthambore National Park's Tiger Count
A new curtain of life has recently risen in one of the most popular Tiger Reserves of India, Ranthambore National Park as a 6-year-old Tigress T-99 has recently given birth to a cub. With this, the tiger count of Ranthambore has gone up to 78 from 77.
The image of Tigress T-99 has been recently captured in a trap camera in zone 10 of the park with her cub has gone viral over social media among wildlife enthusiasts and travelers.
An official confirmed that this is the first litter of the tigress T-99 with T-108 in Halonda area in Zone 10. T-99 is the daughter of T-60 and with the birth of the cub the Monitoring in the area has been increased for safety purposes. The cub is around three months old.
The birth of a cub has really elated all the wildlife lovers and tourists but due to the increase in population of Tigers there is a chance of territorial fights in the future. However, it is very good news for the conservation of Tigers, Recently Tigress T 63 and T105 were also spotted with three cubs in Ranthambore Tiger Reserve.
Popular Posts
---
Follow Us
---
Recent Posts