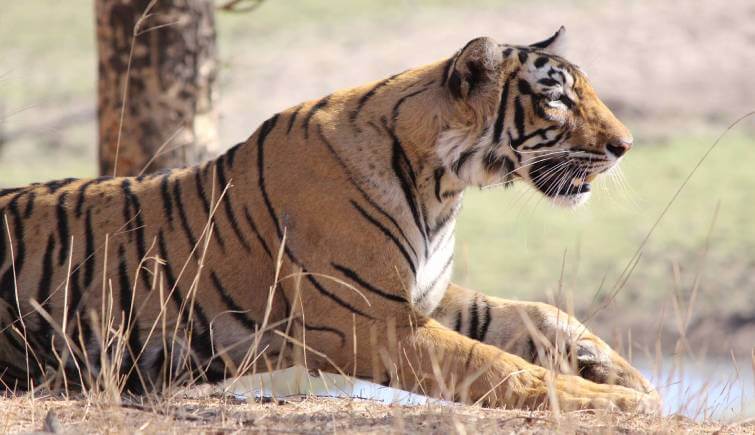 04 Oct, 2021
Ranthambore National Park Opens the Gates for Tourists After a Long Monsoon Break
Get Ready for Wildlife Lovers! Ranthambore National Park is all set to blow your heart away with rich wildlife Tiger Safaris and stunning vistas of picturesque landscapes for an amazing wildlife holiday. It is one of the most famous wildlife destinations to visit in India. Ranthambore Tiger Reserve is reopened from 1st October for the session of 2021-2022 to offer fantastic thrills of wildlife adventures.
Ever since its opening on October 1st, the landscape of Ranthambore is brimming with tourists who are enjoying the best of wildlife tourism in Ranthambore. Wildlife Tiger Safari is the best way to explore the enchanting wildlife of Ranthambore and tiger sightseeing in Wildlife Jeep Safari in all the zones of Ranthambore nowadays is going at a fast pace.
Tourists are enjoying a lot and boasting beautiful pictures of wildlife over social media. Yes, you heard it right. Ranthambore National Park has reopened all the 10 zones for wildlife tourism. Tourists will now be able to enjoy an amazing wildlife holiday and get to see the majestic tiger from all the zones. If you are planning a wildlife vacation at Ranthambore National Park this is absolutely the right time to enjoy.
Ranthambore National Park News Inputs.
Also Check Out:
Popular Ranthambore Tour Packages
Frequently Asked Questions
Q: Is it safe to travel to Ranthambore National Park?
Ans: Ranthambore National Park is reopened for the tourists to enjoy the rich wildlife and stunning flora. You need to follow all the covid-19 travel guidelines for your safety. It is absolutely safe to travel Ranthambore National Park.
Q: What are the covid 19 travel guidelines for Ranthambore Tiger Reserve?
Ans: Important Covid19 travel guidelines for Ranthambore are:
You need to book your hotel and Tiger Safari online in advance.
You need to show fully vaccinated covid-19 certificate and a negative covid RT-PCR report if the situation demands.
You need to maintain proper social distancing at a public place. Wear mask and carry a sanitizer.
Popular Posts
---
Follow Us
---
Recent Posts