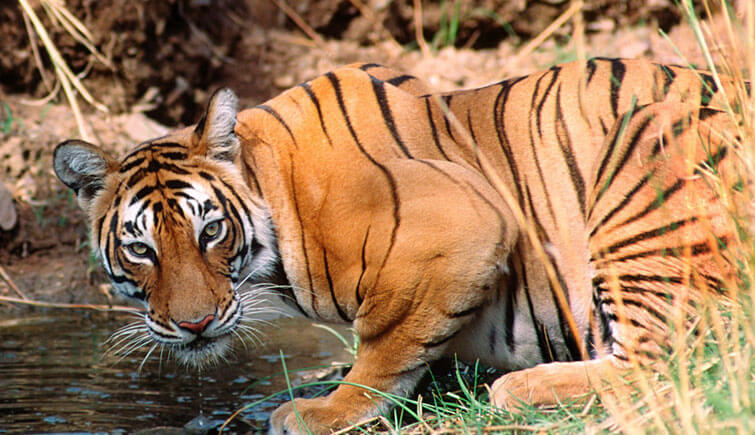 02 Jul, 2019
Around 9000 Wildlife Poachers Apprehended Between 2012 and 2018 in India
Wildlife poaching has been a serious concern in India which has sternly impacted the survival of a number of animal species in the country. In between all the animal poaching and hunting, we hardly get to hear the news of poachers being apprehended and even if it does, it is no less than a surprise. However, as per recent available records of Wildlife Crime Control Board (WCCB), over 9,253 poachers have been arrested in wildlife poaching across India during 2012-2018. This piece of information is received from the state forest and police authorities and have been informed by Environment Minister Prakash Javedkar in the Lok Sabha in response to a query.
The Poaching Records of Tigers and Leopards As Per NTCA
There have been 141 cases of poaching and 84 seizures between 2012 and 2018 as per National Tiger Conservation Authority (NTCA). The data shows, of all the states in India, the maximum number of poaching and seizures cases were in Madhya Pradesh with 31 and 12 incidents, respectively. Apart from providing this information in the Lok Sabha, Javedkar also said, along with smuggling, poaching is too attributed to the slaying of rare and endangered wildlife species.
Poaching of India's Splendid Wild Animals
Even though poaching of wild animals and the trade of animal parts is banned in India but there are a number of majestic animals being poached to bring the best out of the animal products like ivory, horn, teeth, skin and bone. Of all the animals the major ones include Tiger, Elephant, Rhino, Leopard, Indian Pangolin, Monitor Lizard, Indian Star Tortoise and more.
Some Cases of Poaching of Wild Animals in India (2012-2018)
Monitor Lizards were the target of the poachers in Northeast India
High demand for Indian Geckos for HIV cures
Amur Falcon birds poached in Nagaland for consumption and commercial sale
Poaching of Great Indian Bustard in Rajasthan
Paint brushes have become the biggest threat to the face of mongoose
Indian Star Tortoise faced extinction
Poaching of Deer in Chattisgarh
Poaching of Indian Pangolins for meat and medicinal purpose
Poaching of Migratory Birds like Gadwall and Pintail in Chilika Lake
Poachers killed Rhinos in Kaziranga National Park in Assam
Indian Red Sand Boa on target of poaching
Sariska National Park turned unsafe for tigers
The killing of elephants with electrified power lines
Final Words
The Environment Ministry said several measures have been taken to curb poaching cases and will continue to provide assistance for wildlife protection and anti-poaching operations. In addition to this, providing grant through NTCA for patrolling in the tiger-rich sensitive forest, advising states of India for combing the forest floors in order to keep a check on the snares for the animals by poachers, improved surveillance using thermal cameras will be taken proper care as a measure to protect the wildlife of India.
Popular Posts
---
Follow Us
---
Recent Posts