Zone 1 to 5 to Close During the Monsoon in Ranthambore, Rest 5 Zones will Remain Open for Tourists
Posted on Thu, 29 Jun 2017 11:45:24 by Admin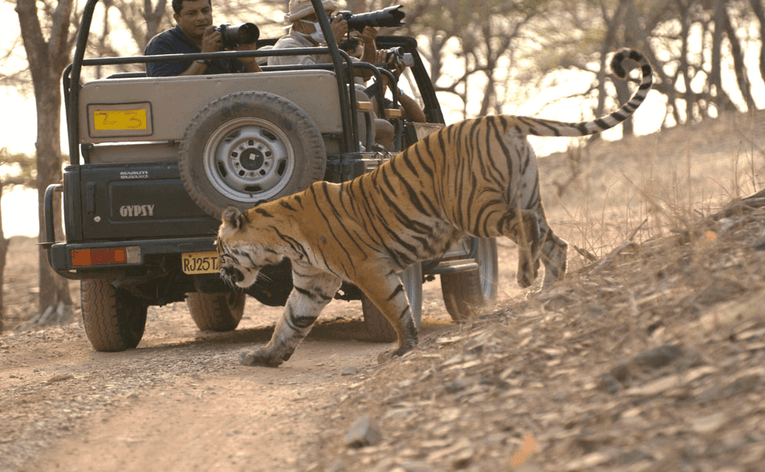 After facing objections from National Tiger Conservation Authority (NTCA) and other wildlife conservationists, the Forest Department announced of keeping Zones 1 to 5 closed during the monsoon season. Whereas, Zones 6 to 10 will be kept open for the tourists to enjoy wildlife safaris. The closeby located Sariska Tiger Reserve will also be allowed to keep few of its zones open for the tourists in the rainy season.
Ever since its establishment, Ranthambore Tiger Reserve along with Sariska Tiger Reserve and several other wildlife parks in India remain closed during the monsoon season, i.e. July 1 to Sep 30. The three rainy months are considered the mating period of the wild animals. Therefore, many wildlife conservationists along with NTCA were against Rajasthan Forest Department's decision of keeping the wildlife reserves open as the tourist footfall was seen as an interruption. Finally, a decision of partially keeping the parks open was taken on Wednesday, June 28 by the Rajasthan Forest Department.
You May Also Like to Read:
Explore Ranthambore
Plan your trip with us!