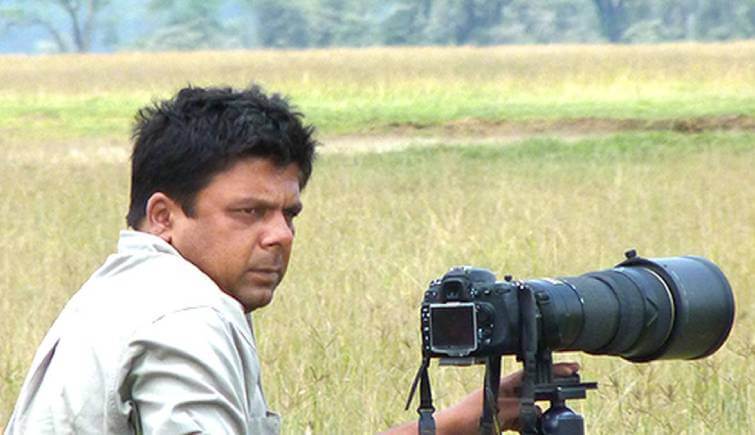 07 Sep, 2023
India Mourns the Loss of Wildlife Star Caretaker Aditya 'Dicky' Singh, Ranthambore National Park in Grief
The wildlife of Ranthambore National Park mourns the loss of its dedicated wildlife conservationist, photographer, and park enthusiast, Aditya Singh, popularly known as Dicky among park staff, at the age of 57. The news of his passing sent shockwaves across the internet when Neha Sinha, a conservation biologist and close friend of Aditya, shared the heartbreaking news on social media. On Wednesday, September 6th, he peacefully passed away in his sleep due to a heart attack. Aditya had recently undergone surgery following another heart attack and was in the process of recovery. He leaves behind his wife, Poonam, and their 11-year-old daughter, Nyra. Aditya, along with his wife and daughter, always committed to protecting and preserving wildlife. His memory lives on for dedicating his life to the care of wildlife and playing a significant role in the evolution of Ranthambore National Park.
Aditya initially pursued a career in science and later obtained his Bachelor's degree in engineering. He even successfully cleared the IAS exam and joined the government bureaucracy before deciding to follow his passion for nature. His deep love for wildlife brought him to Sawai Madhopur in Rajasthan, where he made the pivotal decision to leave the civil service in 1998 and join Ranthambore National Park. He significantly contributed to wildlife documentaries for organizations such as BBC, NHK Broadcasting, and National Geographic. Admired for his exceptional photography skills, he guided others in finding the ideal spots for capturing perfect wildlife shots in the wild. Moreover, he conducted guided tours and safaris, showcasing his expertise in identifying each tiger in Ranthambore and the Mukundra tiger reserve. Aditya also co-authored the book 'Noor: Queen of Ranthambore,' chronicling the life of the renowned tigress Noor, who once ruled Ranthambore. He was honored with the prestigious Carl Zeiss Award for Wildlife Conservation in 2012 and the Sanctuary Wildlife Photographer of the Year Award in 2011. People in the park described him as "one of the world's best tiger photographers" and a "most kind-hearted person." According to the indigenous people, Aditya was always eager to assist, whether aiding wildlife or supporting the surrounding communities. He often donated and helped locals with their food, shelter, and education.
Aditya, alongside his beloved wife Poonam, dedicated over two decades to serving the forest and its inhabitants. In the early 2000s, they established a tourist homestay called Ranthambore Bagh on the park's outskirts, offering visitors a unique opportunity to immerse themselves in the wild. They also created several small water ponds in the area to serve as resting spots for tired animals, including tigers and their cubs.
Notably, Aditya played a pivotal role in the anti-poaching initiative "Operation Cooperation," which successfully identified three tiger poaching gangs in Rajasthan. He undertook this endeavor upon discovering illegal stone mining around the park, which threatened its outskirts and buffer zones, making them unsuitable for wildlife. Aditya began purchasing these lands and reforesting them, ultimately providing a new habitat for animals. Despite lucrative offers worth crores to sell the property and privatize the area, he vehemently declined, ensuring that the land remains non-commercial and benefits nature and wildlife.
Aditya's unwavering admiration for the park never waned throughout his lifetime. Though India's wildlife has lost a shining star, his presence will forever resonate in the heart of Ranthambore.
Popular Posts
---
Follow Us
---
Recent Posts