Glimpse of the Tiger's Life at Ranthambore National Park
Posted on Wed, 17 May 2017 07:35:27 by Admin
Here we bring to you a few photographs depicting the life of tigers at Ranthambore National Park.
These pictures are captured by Arpit Kubba, an enthusiast wildlife photographer from India.
A Surprised Catch

Tiger Arrow Head (T-84) with its prey, baby Cheetal.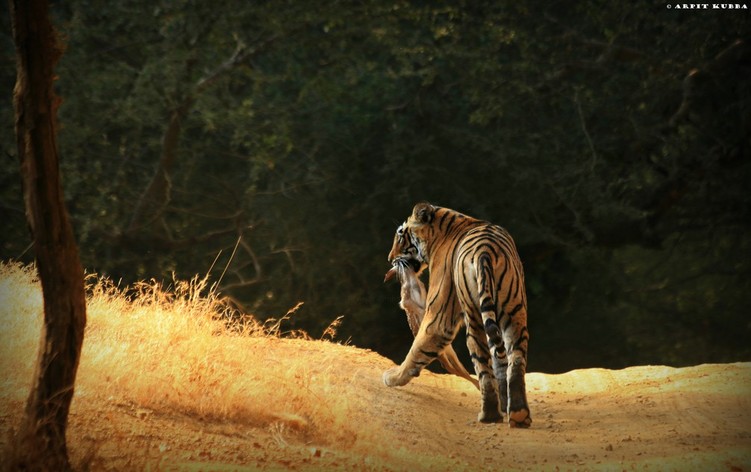 Teething Time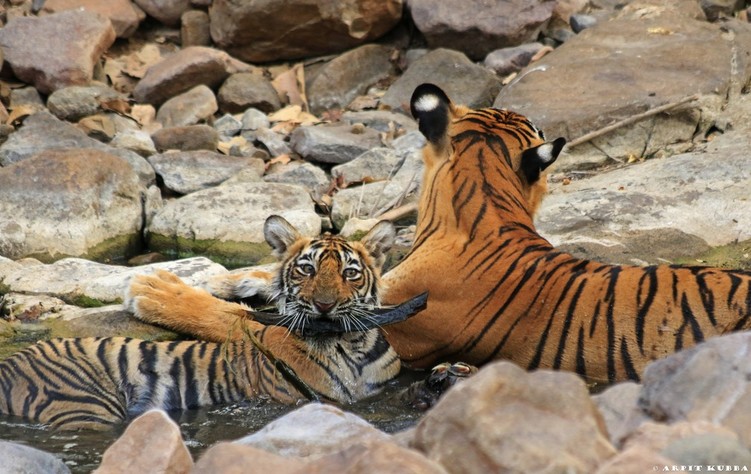 Cubs of Noor (T-39).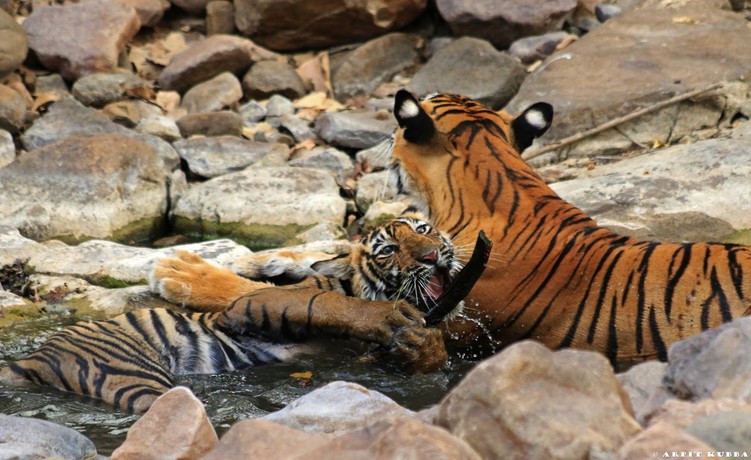 Run and I'll Catch You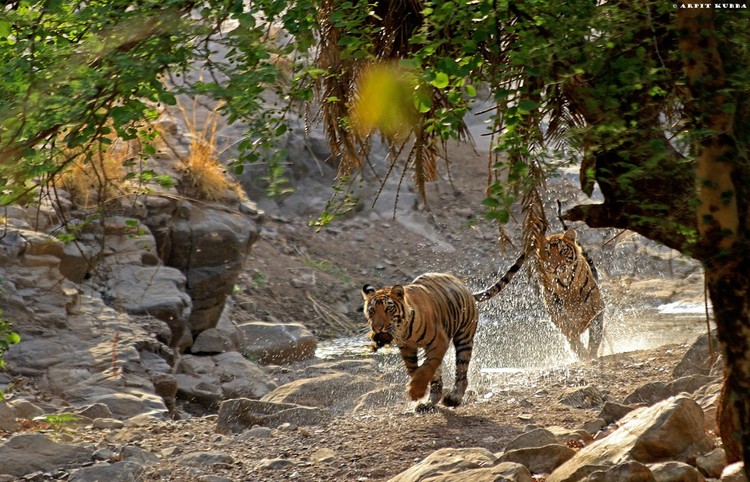 The Playful Cubs of T-60.
Let Me Relax Now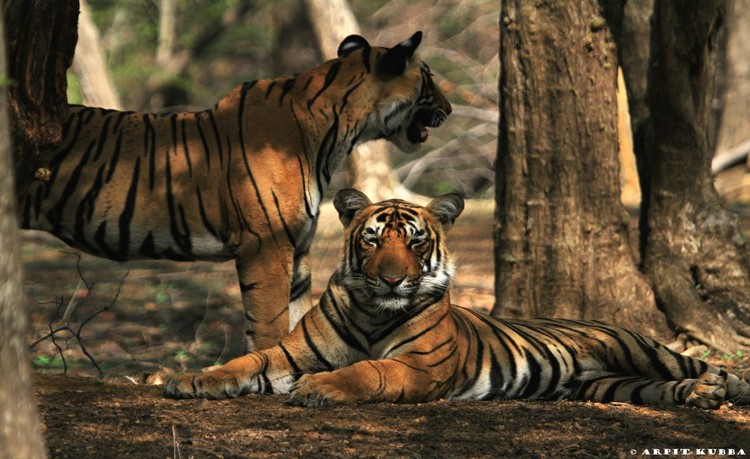 Lightning (Female T-83) and Pacman (T-85), Cubs of Krishna (T-19), relaxing.
You may Also Like to Read:
Explore Ranthambore
Plan your trip with us!