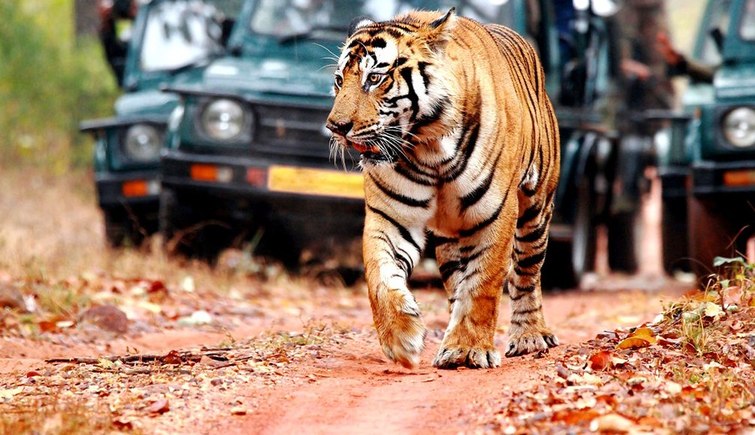 21 Jun, 2017
Ranthambore National Park to Remain Open for Tourists in the Monsoon Season
Rajasthan Forest Department has decided to keep Ranthambore National Park open even during the monsoon period. The national park, situated in the Sawai Madhopur district of Rajasthan observes a closing period of July to September every year. Since, this monsoon period marks the mating season for the wild animals along with being a time for rainfall on regular intervals, the park's authority had made it mandatory to keep the gates closed for the tourists for three months in a year. However, with the increasing popularity of Ranthambore, which has also become the highest revenue grossing national park in India, the Forest Department has decided to keep the some of the 'routes' in reserve open for tourists even during the monsoon season. Apparently, the decision of which routes will remain closed during monsoon, still lie pending. It is also to be noted, Wildlife Park like Sariska will also remain open during the rainy season.
Even though the news seems to be good for the tourists and hoteliers (in Ranthambore Region), the National Tiger Conservation Authority (NTCA) and several wildlife activities is considering it a violation of nature. According to the wildlife conservation body and enthusiasts, the mating period of the wild animals will be unnecessarily interrupted by the regular visits of the tourists during monsoon. The NTCA also criticized the Forest Department for not complying with its rules that say 'tiger reserves should be kept closed for 3-5 months in a year.' Whereas, according to senior forest department officials, NTCA's order is ideal in the case of states like Kerala where the rainfall is usually heavy, however in Rajasthan, the order doesn't make any sense since the state receives scanty rains.
As a tourist we might appreciate the decision of keeping the wildlife reserves in Rajasthan, however, do you think this action complies with responsible tourism? The mating period is indeed a crucial phase for the wild animals, so do you think human intervention can put an adverse effect on it? As a responsible tourist, what should be our limits of exploring nature? Do let us know your views in the comment box below.
You may also like to read:
Popular Posts
---
Follow Us
---
Recent Posts