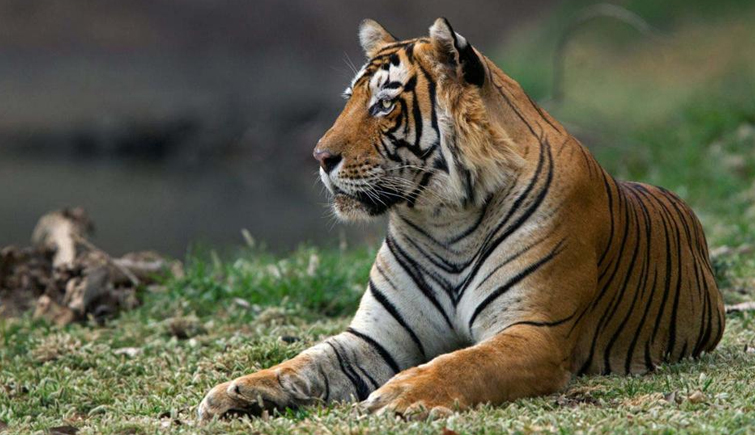 23 Sep, 2017
Remembering T-33, Another Star Living Up to the Legacy of Machali
In a territorial fight on Tuesday, Sep 20, T-33 aka Hamir lost his life after succumbing to severe injuries in his forefeet and neck. The adult tiger that was born to Husn Ara is said to have got into a brawl with another big cat in the Chiroli area of Ranthambore National Park on Tuesday morning that left this brave heart with wounds which made his survival impossible. It is not known, if he won the fight with the other tiger but unfortunately he was defeated by the hands of death despite receiving medical aid from the forest officials. Ranthambore National Park, which is home to a large number of tigers, about 62, grieves as one more precious life is lost in the reserve, and so do we because each tiger life counts. Here are few fact about T-33, Hamir that makes him an exceptional tiger whose memories will stay in our hearts forever.
Lineage of Machali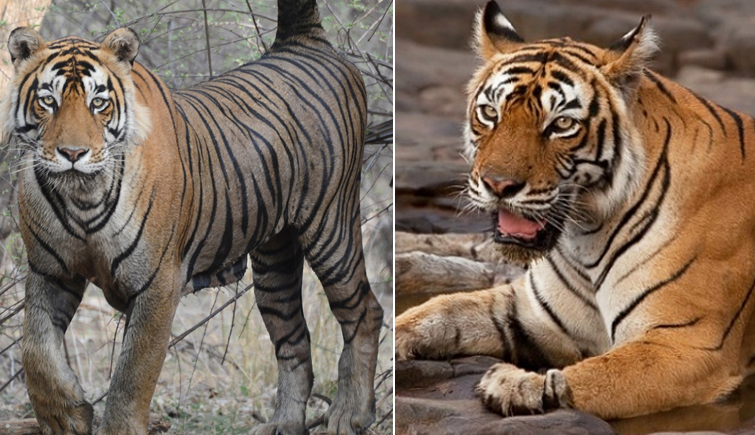 Photo: Left: T-33 (Hamir) | Right: T-17 (Machli)
Although, we realize coming from a great lineage like that of Machali cannot be the only reason to make a tiger quite special but Hamir in every action showed, he deserved to be recognized as the relative of Machali whose tales of bravery are popular worldwide. An imposing big cat with skills as sharp as his grandmother, Hamir is certainly one of its tiger that Ranthambore can ever have.
Survival Instincts
Hamir was the only tiger cub that could survive when he was born. Tigress Husn Ara aka T-30 gave birth to three litters, out of which two lost their lives due to massive poaching in 2005 by Moghiya hunting community. Only Hamir got lucky, and somehow escaped the terrible poaching period in Ranthambore National Park.
Domination Over a Large Territory
T-33 is known to dominate a large territory in Ranthambore National Park. He is said to have acquired Thumka, Bhind and Talada ranges in far north of the national park where he mated with two tigresses and fathered 5 cubs.
Doting Father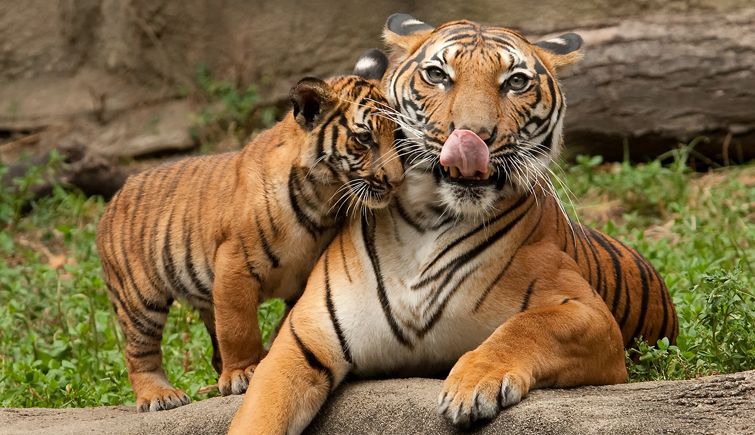 Representational Photo
Usually, male tigers are seen unaffiliated with raising their cubs; as it has been noticed only female tigers stay with their litter and train them till the age of two years. However, Hamir remained an exceptional case, as he was spotted frequently with his litters and their mothers. There were even articles in varied newspapers about the unconventional behavior displayed by him. Hamir was also considered a protective partner who diligently guarded over T-11 and T-9 with whom he mated.
Such was the extraordinaire T-33, Hamir who lived quite a royal life in Ranthambore National Park. As much as we understand the fact that death is inevitable, we grieve on such territorial fights, and their terrifying results. Let us just hope, fewer or no such incidents are heard from any wildlife reserve in the country, and that the endangered species of Bengal tigers live a peaceful life in the forests that they are the kings/ queens of. Rest in Peace Hamir.
Popular Posts
---
Follow Us
---
Recent Posts