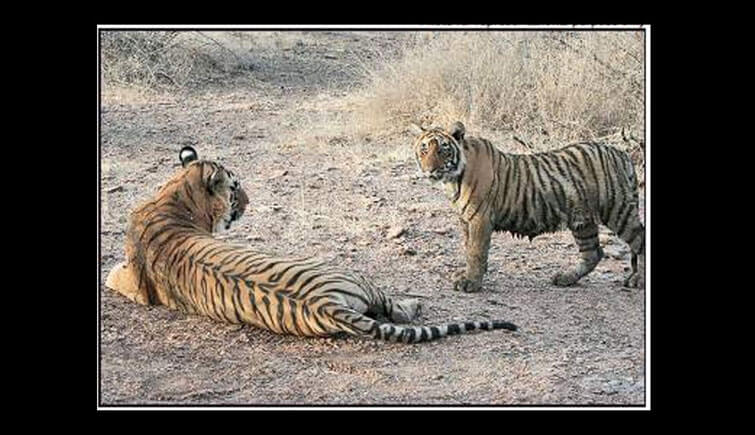 04 Jul, 2018
T-102 and T-99 of Ranthambore Under Surveillance Before the Translocation
In an initiative to tackle the space crunch issue in Ranthambore National Park, the forest officials will be translocating the second batch of tigers to Mukundra Hills, which is likely to take place before July 10. The tigress, T-102 will be introduced to Mukundra Hills Tiger Reserve where another tiger from Ranthambore has been translocated earlier this year. Tigress, T-102 will also be accompanied by another female tiger T-99, who will be relocated immediately after her.
Tigress T-102, the daughter of T-73 is struggling to find herself a new territory in Ranthambore National Park and facing threats from her own mother and sibling. Thus, the forest officials are considering to move this 2.5-year-old female tigress to Mukundra Hills where she likely to live at peace and acquire a new territory. Followed by T-102's translocation will be the relocation of the tigress T-99, who is said to be struggling for territory and is threatened by other female tigresses like T-60 (her mother), T-13, and T-8. Tigress T-99 is of the same age as T-102 and is usually seen in the Bodal and Halaunda Region of Zone 10 in the park.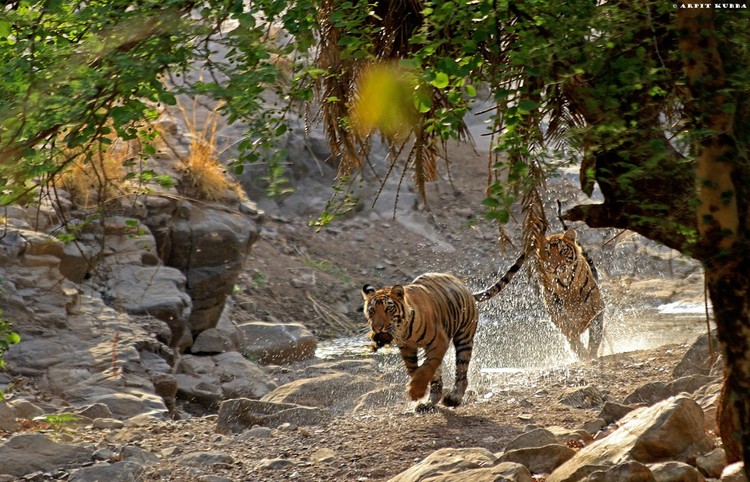 Tigress T-60 Cubs
According to forest officials, the two adult tigresses are under surveillance and the department is looking for an opportunity to tranquilize T-102 so that she can be transferred to Kota before 10th of July. On the other hand, the movement of T-99 is also being tracked, so that the department can safely translocate her.
Ranthambore News Desk...
Popular Posts
---
Follow Us
---
Recent Posts