T-91 Photographed by Poolak Bhatt at Ranthambore National Park
Posted on Mon, 12 Jun 2017 10:10:17 by Admin
Here we present to you few photographs of tiger T-91, also known as Mirza, as spotted in Ranthambore National Park.
These pictures are clicked by Poolak Bhatt, an enthusiast wildlife photographer from India.
Tiger T-91, in a Composed Mood Trying to Relax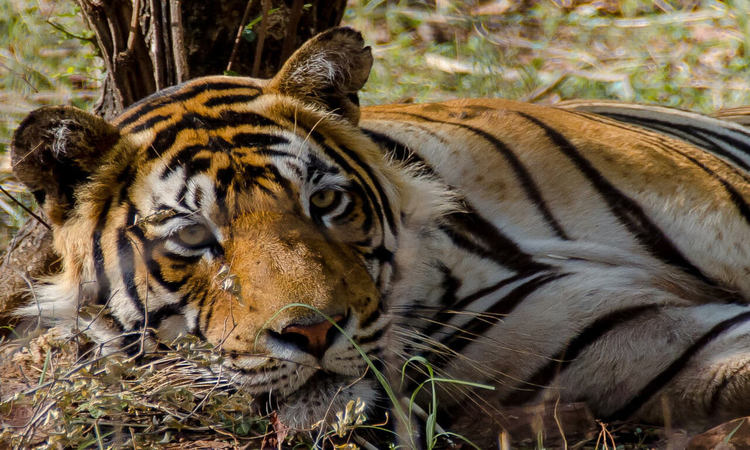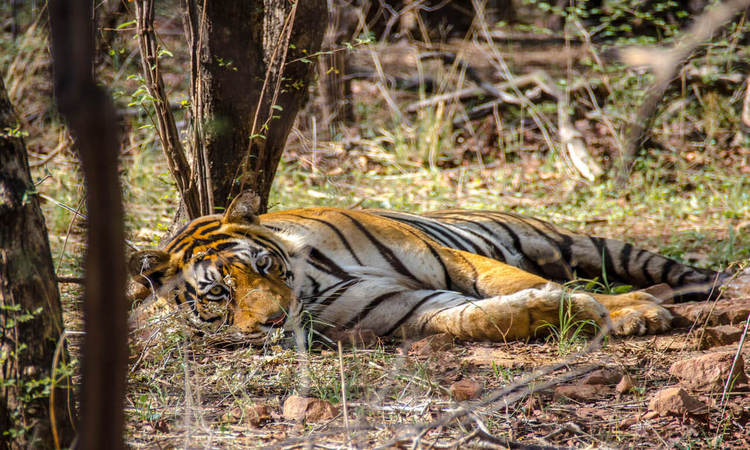 Mirza Seen Rubbing Himself Back and Forth on his Back on a Warm Day in Ranthambore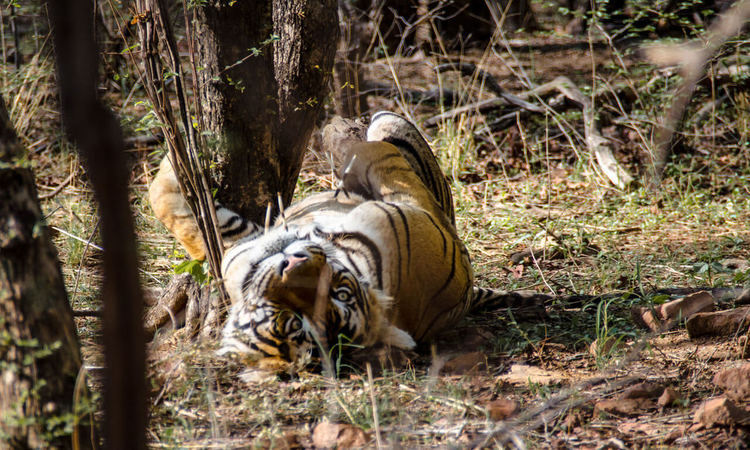 Mirza Taking a Relaxing Dip in Water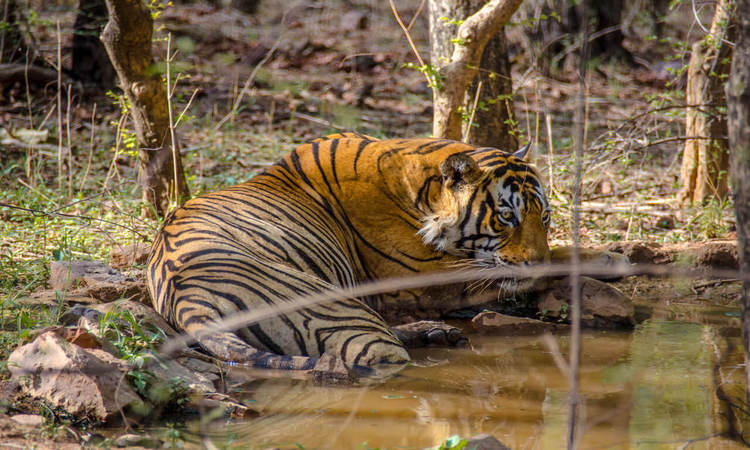 Mirza Quietly Looks Around his Surrounding in Search for Prey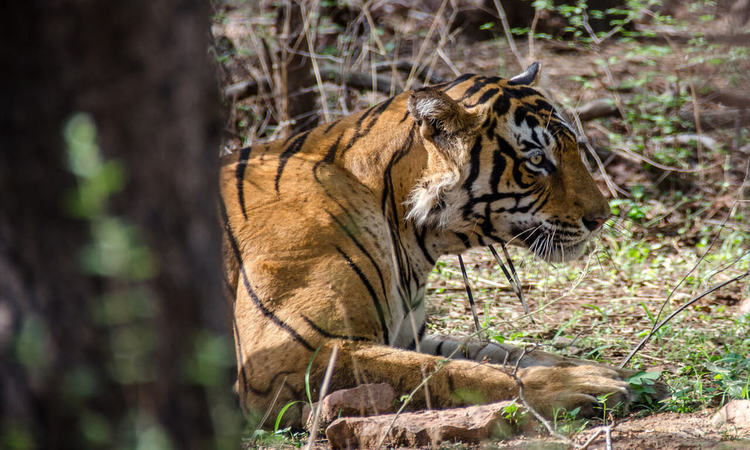 Mirza Staring at the Camera Lens… Quite a Poser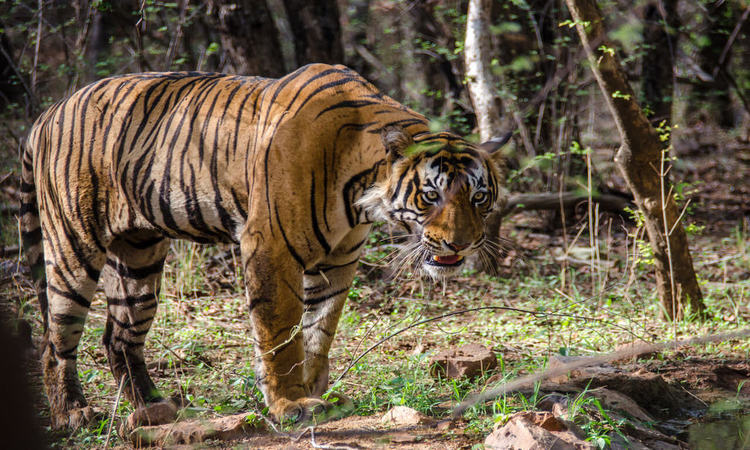 Mirza Spotted Keeping Himself Hydrated on a Warm Day in Ranthambore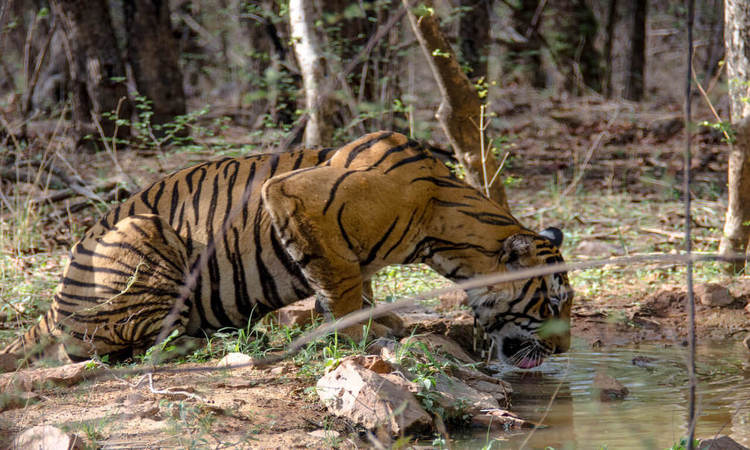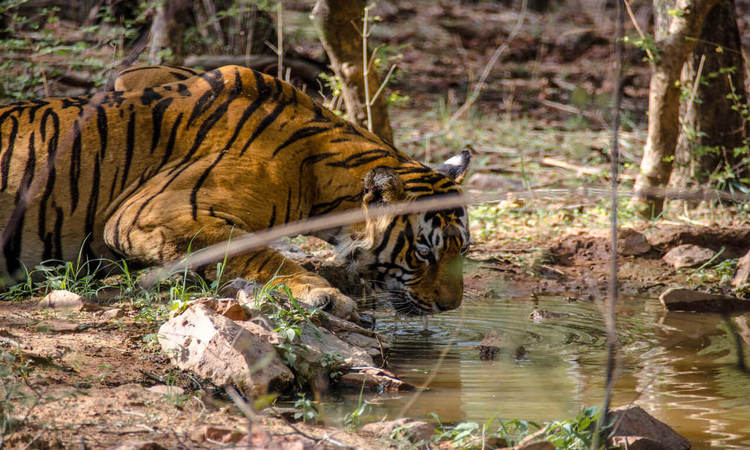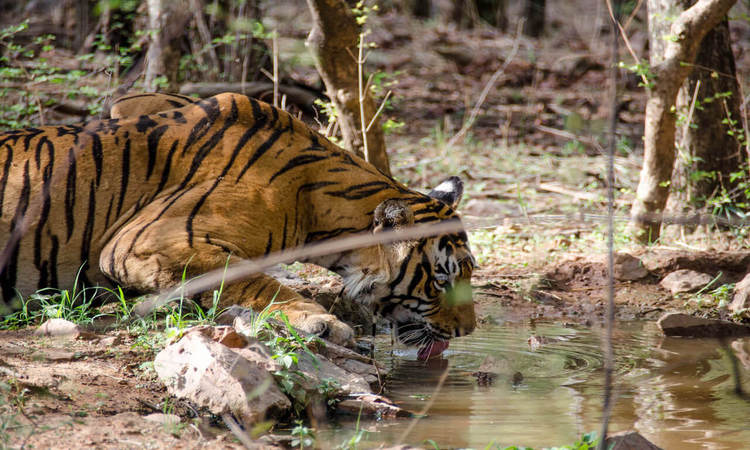 You may be interested in checking out:
Explore Ranthambore
Plan your trip with us!