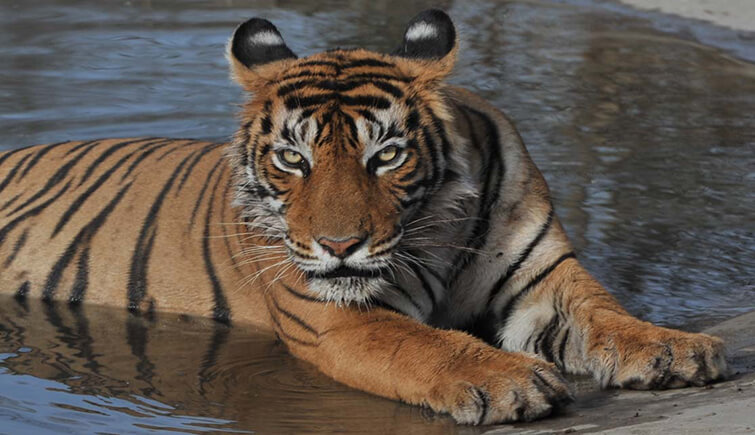 22 Feb, 2020
The Curious Case of 26 Big Cats Missing from Ranthambore National Park
Waking up to the news of 26 tigers reported to be missing from Ranthambore National Park in Rajasthan was really unexpected and disheartening. The matter came into limelight when Divya Kumari, a member of National Tiger Conservation and Authority (NTCA), and BJP MP, wrote a letter to Prakash Javadekar, the Minister of Environment, Forest and Climate Change, on 19th February 2020, requesting to raise a higher level of inquiry to find out the cause of these missing tigers.
The Letter
The letter written by Divya states that according to a recent confidential report submitted to the Rajasthan Government, a total of 26 tigers have been missing from the park. In the same letter, she also mentions the half-hearted and lackadaisical attitude of the officials and authorities in charge of Ranthambore National Park. Sharing her opinion on tiger conservation, she added that poachers must be identified, caught and strict actions should be taken against them in order to prevent such incidents from taking place again in the near future.
Information on Missing Tigers
The forest administration at Ranthambore National Park has put forward the presence of 116 tigers in the park till date. Of these, nine male tigers and 16 female tigers have been missing since 2011. According to the sources, tiger T-77 and tigress T-90 were seen for the last time in the park in 2017. And over the past two years, no reports of missing tigers have come up.
Conclusion
Even though campaigns like Save Tiger and Project Tigers have been launched for tiger conservation, we are still losing the tigers. We hope authorities in charge take some strict actions against the poachers and resolve any other issue that leads to the disappearance of these big cats.
Popular Posts
---
Follow Us
---
Recent Posts