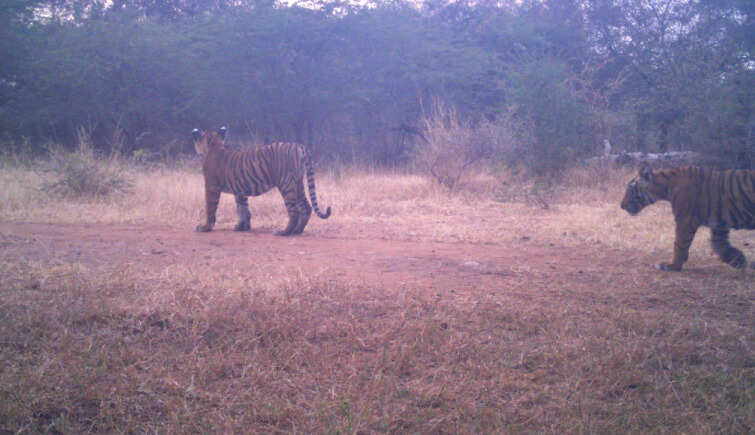 09 Nov, 2020
Good News: Tigress-107 Gives Birth to 2 Cubs in Ranthambore National Park
Tigress-107 of Ranthambore National Park, perhaps the most visited national park in India, has given birth to 2 cubs. The cubs are estimated to be 5 months old.
What makes this event special?
According to the RNP DFO Mahendra Kumar Sharma, "It is for the first time that the young tigress has given birth to litters and the staff is regularly monitoring their movement." This is what makes this event so special.
Where were the tiger cubs seen?
The tigress-107 along with her 2 cubs were seen at Ranthambore National Park's Amreshwar Forest. Previous photos of the tigress had indicated that she was pregnant.
Increase in tiger population a concern at Ranthambore National Park!
The birth of the 2 cubs to tigress-107 at Ranthambore has raised its total tiger population. However, the increase in the number of tigers has caused concern among the park authorities as they believe that the park simply cannot accommodate so many tigers.
According to a forest official, "As per a rough estimate, a male tiger requires approximately 25 sq-km and a female about 15 sq-km. At Ranthambore, many young tigers are looking to mark their territories. Natural corridors should be developed for the free movement of these animals."
Ranthambore National Park News Inputs.
Also Check out
Popular Posts
---
Follow Us
---
Recent Posts