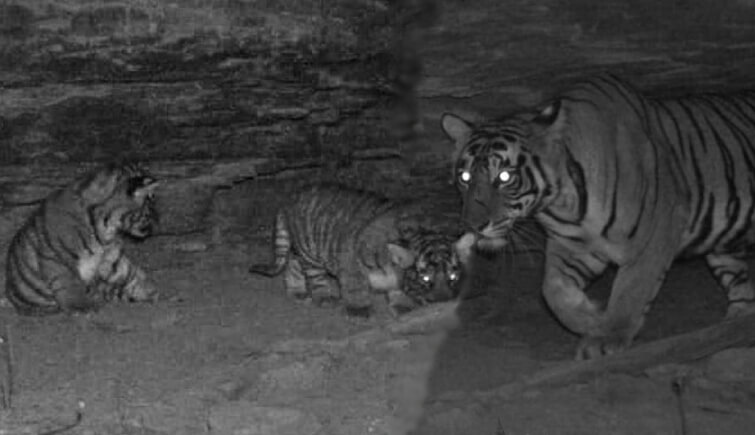 27 Jan, 2021
Tigress T-118, the Daughter of T-92, Gives Birth to Two Cubs
Here's some good news from Ranthambore Tiger Project (II) Karauli! Tigress T-118, the daughter of Tiger T-92, has given birth to two cubs. The tigress along with her two cubs had appeared at the Ghori Khoh Nalla of Block Chirmil, Naka Rahar under the Kailadevi Wildlife Sanctuary. The tigress along with her two cubs were captured in a photograph.
Tigress T-118 and her cubs are under constant surveillance
The Tigress T-118 and her two cubs are under intense patrolling by the staff in the wildlife department at Karauli. The department is also carrying out monitoring with the help of a camera trap which has been installed there. Tigress T-118 is the daughter of the male tiger T-72, also known as Sultan, who had migrated to Kailadevi in 2015.
Ranthambore National Park News Inputs.
Popular Posts
---
Follow Us
---
Recent Posts