Tigress T-19, Krishna Spotted with 4 Cubs: Joy in the Air of Ranthambore National Park
Posted on Fri, 23 Jun 2017 12:47:31 by Admin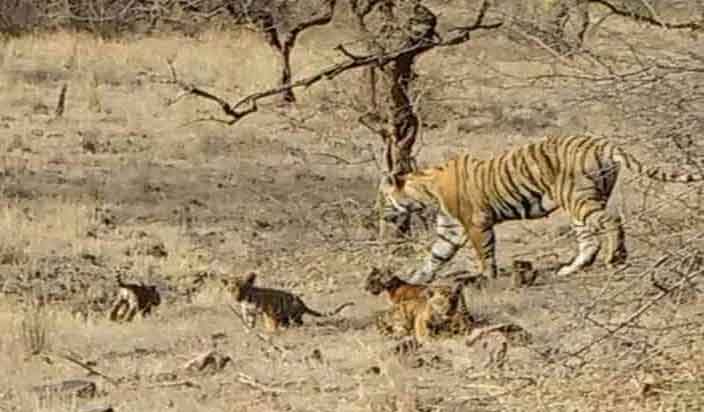 In Zone 4 of the Ranthambore Tiger Reserve, four tiger cubs were spotted with their mother T-19 aka Krishna. The joyous news came from the tourists who first sighted the tiger and her litters in the Lakda Area during their early morning safari in the park. The officials have been informed who in return deployed more guards for the protection of the new members in Ranthambore family. Tigress Krishna, who comes from the same lineage as that of the popular tigress Machli has already given birth to 11 litters in past few years, now with the birth of these four new cubs, she holds the record of highest birth rate in Ranthambore.
Ranthambore National Park that has recently been in news for keeping its door open during the monsoon season for tourists, boasts a large number of tigers. And an addition of four new cubs here would definitely be seen as another reason to visit the national park.
You May Also Like to Read:
Explore Ranthambore
Plan your trip with us!