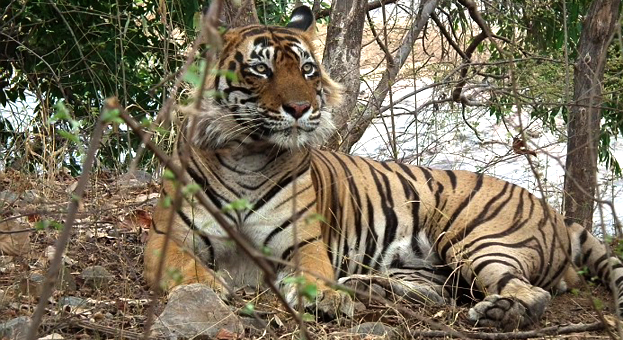 01 Sep, 2016
Center Turned Down Rajasthan Government's Plan to Translocate Male Tiger
Wildlife Institute of India (WWI) has turned down the proposal of Rajasthan Government to translocate the sub-adult male tiger from Ranthambore Tiger Reserve to Sariska Tiger Reserve. According to Dr. B V Mathur (director of WII), the need of the hour is to transfer of adult tiger of a different genetic pool to Sarika so as to sustain the tiger population. He further pointed out that the tiger, which Rajasthan Government planned to relocate, is a sub-adult and animals of such age group are already present in the Sariska reserve.
While talking to media, Dr. B V Mathur said,"to build up the population to a sustainable level, translocating an adult male that is genetically distinct from the Sariska population instead of the sub-adult as this age class is already represented in Sariska would be a good option".
Currently, there are fourteen tigers in Sariska Tiger Reserve, out of which four are male and nine female and one is a unsexed cub. In the male category, ST-6 and ST-4 are in age group of 7 to 10 years while the remaining two, ST -11 and ST-13 are sub-adults (1 to 3 years). Coming to tigress count, ST 12, and ST-14 are 1 to 3-year-old; ST-7, ST-8, ST-9, and ST-10 belongs to four to seven age group and two in seven to ten age group (ST-3, ST-5) and one above 10 (ST-2).
Times of India News Inputs...
You may also like to read
Popular Posts
---
Follow Us
---
Recent Posts