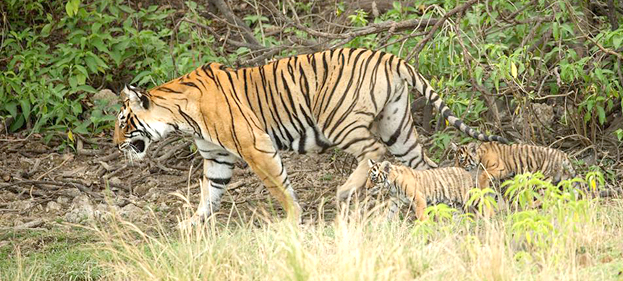 29 Jul, 2014
International (Global) Tiger Day
First of all a loud ROARRR for the celebrations of International Tiger Day!
Ok, let me start by introducing myself, I am Prince the Tiger from the lovely woods of Ranthambore National Park, Rajasthan. AND no this name has not been given to me by any human, I have christened myself , I think I deserve to be called a Prince as I am the proud son of mighty Tigress Krishna (T-19) and ever so proud grandson of famous Tigress Machli (T-16) of whom I am sure you all have heard about!
Well, let me now tell you, why I am here. This is my very first World Tiger Day and after consulting it with mom last night, I happened to realize that you sweet human are putting so much of efforts for our conservation AND I couldn't but thank you honeybunches enough. Tiger conservation has been an important issue world over and according to my little chirpy flying friend that lives up on the tree, you guys are inexpressibly working hard towards saving tigers worldwide. I like your ideas of T-Shirts with our face over it, the stuff toy idea with a 'Adopt a Tiger' title is fabulous, also your continuous signature drives and other anti-poaching campaigns have not only touched mine but the heart of several tigers in Ranthambore National Park (I am sure each tiger fraternity in the world is appreciating your efforts. 'SMILEY').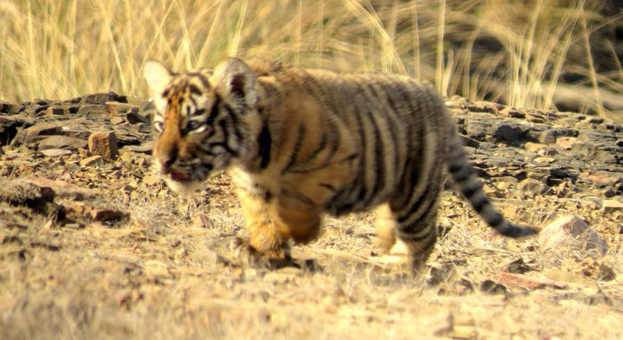 It is absolutely heart melting to feel the effect of your continuous efforts, Sweet Human you deserve a pat on your back for this! During our discussion late night, dad spoke about how some BAD GUYS are trying harder to sabotage your good intentions by conducting poaching, smuggling and other dreadful activities in various tiger reserves worldwide. I know it is a complex issue and it will take time to resolve BUT learning the fact that you never withdraw your noble intentions makes us all happy and feel safe here! Also, the rise in the number of tigers in India has also brought a sigh of relief and I wish that the international tiger number also rises in the years to come. Have you heard that my home the beautiful Ranthambore National Park will now be transferring few tigers to other tiger reserves in India? I mean, I feel great that we are increasing and you guys are putting efforts to keep Ranthambore a better and a comfortable place for each of us! RESPECTA!
Thank you Sweet Human for your continuous efforts to make this world a livable place for us. One fine day I would be the King of Ranthambore National Park and I would narrate stories about your unending heroic efforts to my children and grand children making them all feel proud of you. I want you to come and visit Ranthambore National Park and IF get an opportunity to meet me as well, I will be the one with yellow coat with black stripes and long tail… OHH what the heck! All of us have the same look…BUT I am sure you'd recognize me; I will be the one with most humble eyes!!
Popular Posts
---
Follow Us
---
Recent Posts