Ranthambore Festival to be Held on Last Week of January 2017
Posted on Tue, 13 Dec 2016 13:44:03 by Admin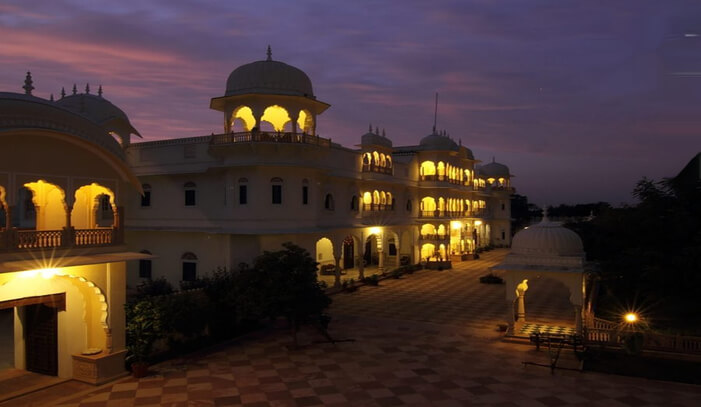 Relish Year's First Long Weekend by Sighting Tigers and Savouring Rajasthani Food and Music
You should, dump your plans whatever they are, for this festival in Ranthambore National Park. And trust us you will not regret your decision. The festival and the first long weekend of the year go well hand in hand. Where else will you get the perfect winter ambiance; opportunity to sight majestic Royal Bengal Tigers and delectable Rajasthani cuisine than this amazing Ranthambore Festival? Nowhere we tell you, nowhere! The festival is going to be an extraordinary experience for wildlife as well as cultural aficionados, so you see, it is a good idea to drop all your plans and be a part of this event. Now that you are convinced, here are the details that you should know:
When is the Ranthambore Festival?
It is a three-day festival which will be held between Jan 27 – 29, 2017.
Where is the Ranthambore Festival?
Nahargarh Hotel
What to Expect?
Organised by a local non-profit organization, Puqaar, the festival will put the spotlight on the rich heritage of the region. There is likely to be the arrangements for the following:
Wildlife film screenings:


Short films and full-length documentaries are likely to be showed to the guests that are made by Sandesh Kadur, a Nat Geo Explorer; wildlife filmmaker Saravanakumar; and conservationist and Nat Geo Traveller India contributor, Mike Pandey.

Folk music performances:


There will be performances by local musicians and guests will have the opportunity to attend music appreciation workshops. Also, gigs by world music duo Maati Baani, Sufi singer Zila Khan, and UK-based concert pianist Karl Lutchmayer have been scheduled. The famous Indian classical dancer Mallika Sarabhai will also be performing at the festival.

Panel discussions with leading wildlife conservationists in India:


A tentative list of speakers have been curated and it includes conservation biologist, Dharmendra Khandal of Tiger Watch, naturalist Valmik Thapar (and bear specialist Kartick Satyanarayan of Wildlife SOS. The topics to be discussed will range from habitat conservation to the survival of folk music in urban landscapes.

Yoga workshops
Food festival
Pop-up art & crafts market

How to Reach:
Nahargarh is 166 kms from Jaipur, which has the closest airport and is well connected to major cities. Sawai Madhopur is the nearest railway head and is situated 7.4 kms from the hotel.

Entry Fee:
Entry is free for panel discussions, film screenings, workshops, and performances by local musicians. Other special music and dance shows will be individually ticketed.

Day Pass: Rs. 2,000.00
Season Pass: Rs. 3,000.00

NOTE: For more information about the festival, visit www.ranthamborefestival.org.

You may also like to read
Explore Ranthambore
Plan your trip with us!