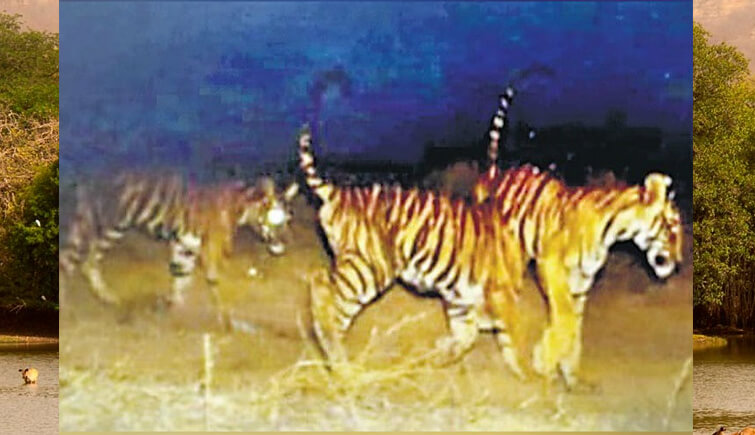 24 Jun, 2019
Tigress Gives Birth to 3 New Cubs in Ranthambore National Park
Ranthambore National Park, and tiger lovers in particular, have yet another reason to celebrate. Tigress T-73, one of the tigresses in this famous national park of India, has given birth to three cubs and was spotted with them recently. The cubs are around four months old.
Wildlife officials became aware of this development through a trap camera which was installed in the non tourist zone. It is fascinating to know that this is the second time that the tigress has given birth. Tigress T-73 is known to be a shy tigress and quite famous both among tourists and wildlife authorities.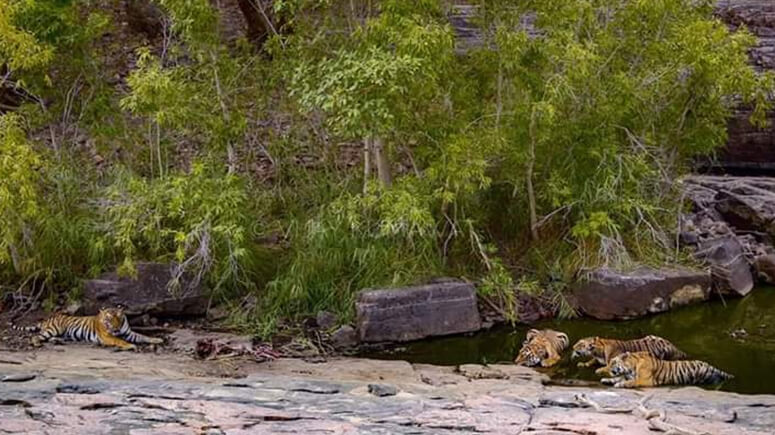 Commenting on this development, Mukesh Saini, divisional forest officer (DFO), RNP said, "This is good news for tiger population in RNP. Few days back we had received information that there were new cubs in the reserve but could not authenticate it. Few pugmarks were seen but it was not certain that they were of the new cubs."
To protect the cubs and ensure that no harm comes their way, the concerned authorities have undertaken various safety measures in and around the areas where the cubs were last sighted. Tigress T-73 belongs to the famous family, and is the daughter of the famous tigress T-17, fondly known as Sundari. Apart from T-73, another tigress named T-60, or Junior Indu, as she is popularly known, was spotted with her cub a month back.
Who is the Tigress T-73?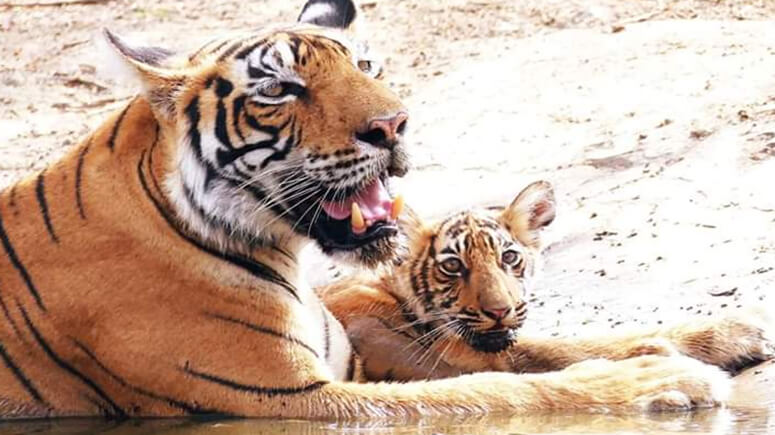 The shy tigress, T-73 is the daughter of T-17, also known as Sundari, who in turn, is the daughter of T-16, famously known as Machali. Tigress T-73 is known for her shy nature and resides in zone no. 5. She is mostly spotted in an area in the national park known as Kachida Valley. She was born in 2012.
Tigress T-16: A legend in Ranthambore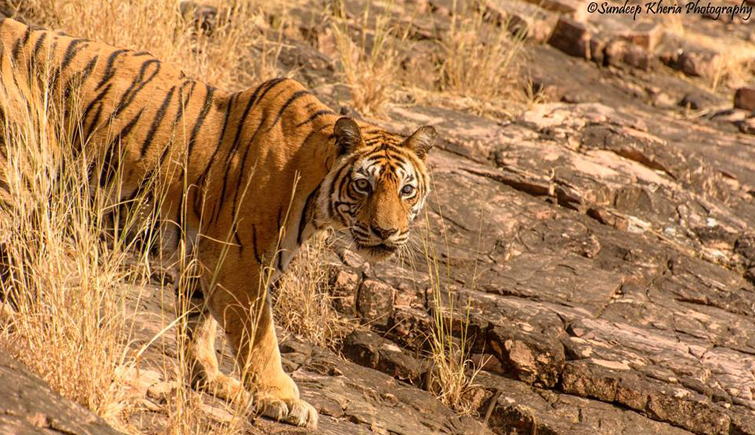 The tigress named Machali, or T-16, was the star attraction in Ranthambore National Park. Also known as "Lady of the Lake," she controlled a large territory within the park which included lakes, palaces and the famous fort. The entire area covered by her was almost 350 square miles. Not only was this the largest area covered by any tiger or tigress so far, but it was also incredibly beautiful. Sometimes, she could be seen relaxed under a chattri (dome shaped pavilion), while at other times, she would enjoy a slumber under the domes. What endured Machli both to the wildlife officials and tourists was her easy going nature, which made spotting her quite easy. In fact, she was so popular that books, films and lifetime awards were dedicated in her name. This beautiful tigress, who even won a lifetime award for her contribution to conservation and tourist attraction, breathed her last on 18th August, 2016. During the time of her death, she was 19 years old. She had a longer lifespan than other tigers, which is 10-15 years.
Why is the sighting of cubs important?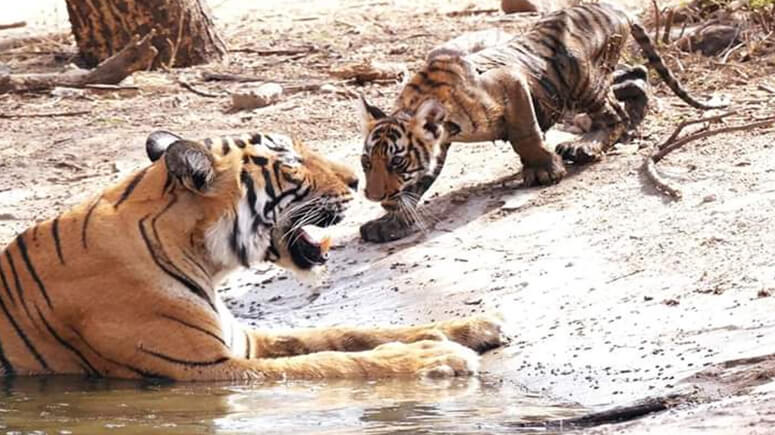 According to the latest available data, there are a total of 71 tigers in Ranthambore National Park. In Sariska Tiger Reserve, another famous wildlife park in Rajasthan, there are a total of 16 tigers while Mukundra Hills Tiger Reserve has a total of 4 tigers, which includes both tigers and cubs.
The recent sightings of these cubs is a source of delight and comfort to the wildlife officials because another named ST-16, had died of heatstroke in Sariska Tiger Reserve earlier this year.
News Contributed by:
Vishwajit Sharma
Popular Posts
---
Follow Us
---
Recent Posts