Three Tiger Cubs Sighted in Ranthambore National Park: Video
Posted on Wed, 01 Mar 2017 06:48:27 by Admin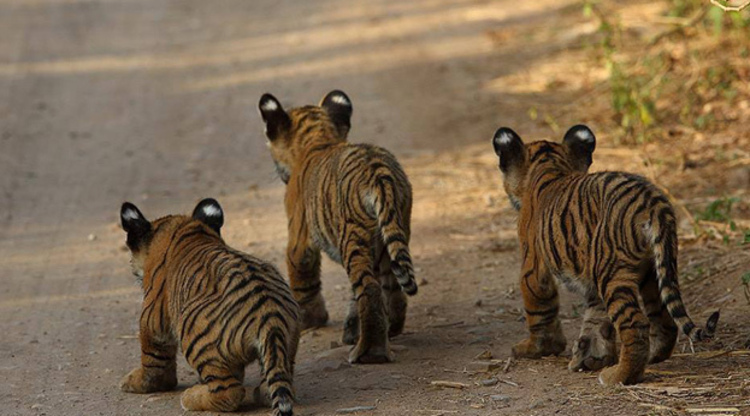 In Ranthambore National Park, three tiger cubs were spotted on Tuesday, i.e February 3, 2017. An official of Forest Department informed that three cubs were sighted by a visitor in the Kundal Area of the national park. The tiger litters can also be spotted in a video and are said to be born of tigress T-8, Ladli. The officials are keeping a close watch in the area and is believed to have increased security.
Ranthambore National Park is situated in the Sawai Madhopur district in Rajasthan. It was recognized as a wildlife sanctuary in 1957 and in 1980s, it got the status of a national park. Ranthambore is home to around 43-45 tigers and 18 tiger litters and is well-known as one of the best places for tiger sighting in India.
You may also like to read
Explore Ranthambore
Plan your trip with us!