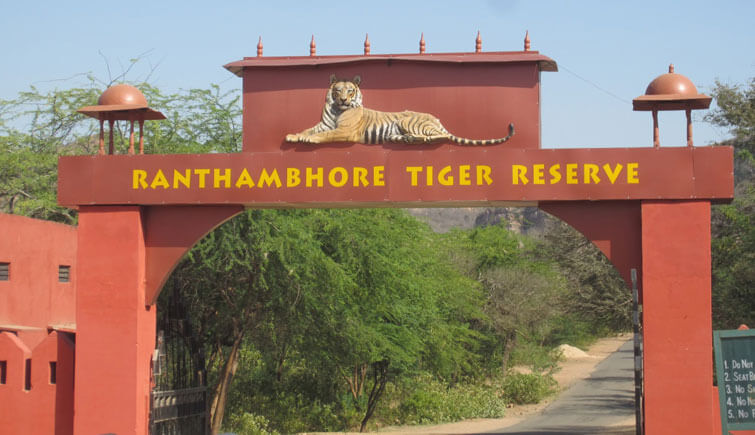 29 May, 2018
A Four-Month Old Cub of T-83 Missing in Ranthambore
A tiger cub has gone missing in Ranthambore Tiger Reserve in Rajasthan. According to TOI, the missing cub was 4 months old and was born of T-83, Lightning. In a statement by Field Director, Ranthambore National Park, Y K Sahu said that there are no traces of the cub for more than a week, but the forest department is constantly monitoring the area and trying to track the tiger cub.
The news of these tiger cubs was doing rounds in the month of April as well when the mother tigress abandoned her young ones in the Amaghati Area. There was also the news of an adult male tiger T-95 intruding their territory at that time. However, the officials did not confirm any attack by the male tiger. In a statement pertaining to the current incident, one of the forest officials said, "There is a possibility that tiger could have returned in Amaghati area. Earlier too the tigress abandoned her cubs as she was afraid there was a threat due to the presence of T-95."
Ranthambore News Desk...
You may also like to read
Popular Posts
---
Follow Us
---
Recent Posts