Ranthambore: Only Indian Wildlife Destination in 'World's Top 10 Best Places for Wildlife'
Posted on Thu, 19 Feb 2015 07:09:07 by Admin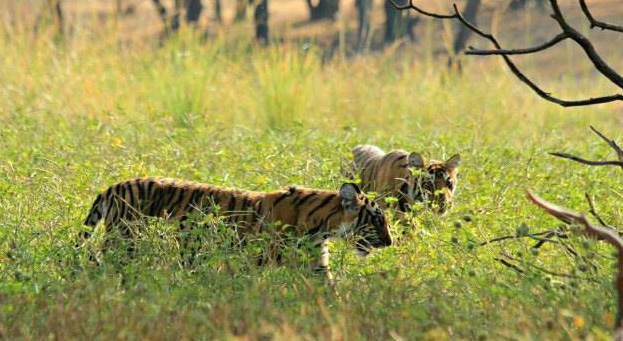 In an effort to determine world's best place for wildlife, USA TODAY and 10 BEST joined hands with known wildlife travel experts from Natural Habitat Adventures. Readers of USA TODAY and 10 BEST voted for the wildlife destination they think was best. Finally, after four weeks of voting, results are out!
In a close fight between the Galapagos Islands and the Pacaya Samiria National Reserve to fetch the top position, the former emerged as the winner. With Costa Rica, the Brazilian Pantanal and Katmai National Park in Alaska standing tall in top five, the American wildlife destinations clearly stole the show. Only one Indian national park, Ranthambore, was in the competition for world best place for wildlife and it gained tenth position in the contest.
The top destinations in the 'Best Place for Wildlife' contest category are:
Galapagos Islands
Pacaya Samiria National Reserve, Peruvian Amazon
Costa Rica
The Pantanal, Brazil
Katmai National Park, Alaska
Okavango Delta, Botswana
Churchill, Manitoba
Yellowstone National Park, USA
Serengeti/Maasai Mara, Tanzania & Kenya
Ranthambore National Park, India
Also Read:
Explore Ranthambore
Plan your trip with us!