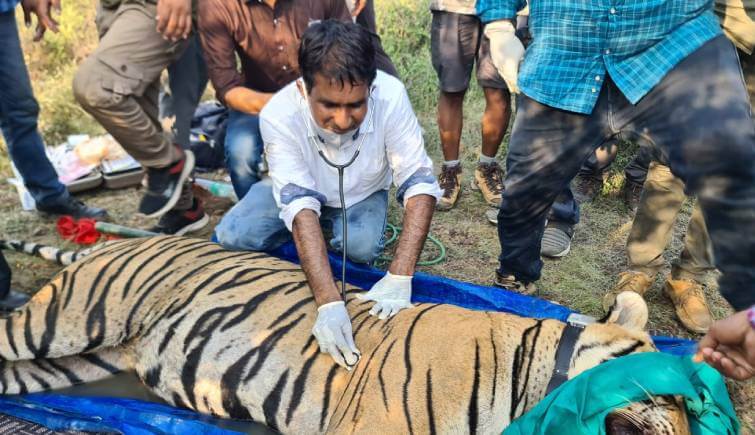 17 Oct, 2022
Ranthambore's T-113 Shifted to Sariska Tiger Reserve in Rajasthan
"Now the tiger population increases to 25 in Sariska Tiger Reserve, Alwar District in Rajasthan."
In an effort to boost the tiger population in Sariska, a much-anticipated relocation of a tiger from the Ranthambore Tiger Reserve to the Sariska Tiger Reserve took place on Sunday, October 16th. The tiger, codenamed T-113 was chased for a long time, tranquilised around 4:30 PM, medically examined and transferred to Sariska Reserve by road.
Now, along with T-113, a total of 25 tigers have been residing in Sariska Tiger Reserve from today onwards.
Now, it's time to know the reasons for shifting. Why is the tiger shifted?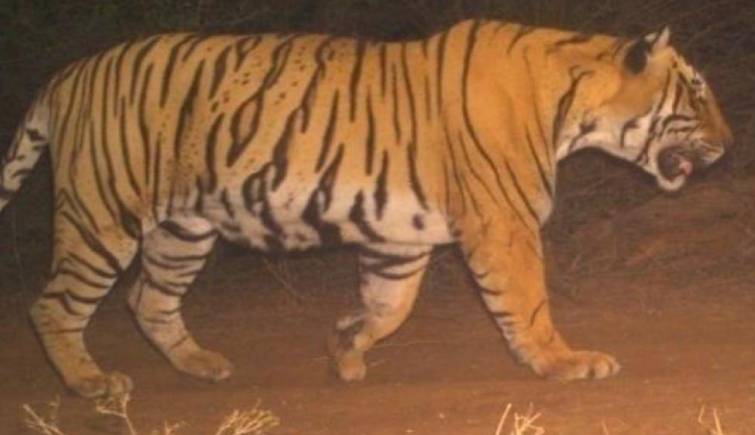 Reportedly, the majority of big cats in Sariska have aged.
There were 24 tigers including 10 females, seven males and seven cubs.
Three tigresses, ST-10, ST-12, and ST-22, are currently moving in the northern section of STR alone, with no male tiger with them.
Moreover, tigresses that were previously shifted from Ranthambore, like ST-3 and ST-5, have never given birth to cubs.
There have been numerous attempts to move tigers to Sariska, and nine tigers in all, excluding the most recent one, have been moved from RTR.
The tigresses ST-3 and ST-5 were unable to give birth to any cubs. Given that they are already close to 10 years old and have not yet given birth to any litter, the tigresses ST-7 and ST-8 may share the same destiny.
As a solution, the relocation of at least one male and two female breeding tigers in Sariska is crucial.
As per STR field director RN Meena, "There are 10 females in STR, but of them 50% have aged, and the situation is similar with male tigers. Looking at the situation, it is important that at least a male and two female tigers be relocated here, which are breeding. A request was made to the chief wildlife warden, and likewise a proposal has been sent to NTCA. The big cats are necessary to help STR grow."
Founder secretary of Sariska Tiger Foundation, Dinesh Verma, said, "It is a long-awaited move. After four years, a big cat has been shifted to STR. To maintain the population in Sariska, a shifting male and female tigers was being made for a long." He also added, "We believe that one of the potential causes, along with the stress caused due to disturbance by villages inside the jungle, could be inbreeding. Many states such as Maharashtra and Madhya Pradesh with high tiger populations are willing to participate in the exchange of tigers to diversify the gene pool of the species, which will directly result in improving the chances of survival and production of offspring."
Frequently Asked Questions
Which tiger is shifted to Sariska Tiger Reserve from Ranthambore?
T- 113 is shifted to Sariska Tiger Reserve in Alwar from Ranthambore.
What is the tiger population of Sariska Tiger Reserve including T-113?
Now, the total number of tigers in Sariska is 25.
What is the target of this shifting?
The majority of the tigers living in Sariska have aged and they are unable to give birth. So, in an effort to boost the tiger population in Sariska Tiger Reserve, the shifting is done.
Other Interesting Blogs to Read
Popular Posts
---
Follow Us
---
Recent Posts