Overview
Sariska National Park, one of the most famous tiger reserves in Rajasthan, surrounded by the Aravalli Hills, stretches across more than 800 square kilometers. The best way of exploring the rich wildlife of Sariska Tiger Reserve is of course, with a jeep safari. Spotting the Royal Bengal Tiger in its natural habitat during your wildlife safari is a thrilling experience which you will cherish for a long time.
History of Sariska National Park
It was once a hunting ground of the Maharaja of Alwar before being proclaimed a natural reserve in 1955 & national park in 1979.
Flora & Fauna in Sariska National Park
Sariska Tiger Reserve is enveloped by the hills & valleys of Aravalli Range & lush greenery. It possesses a rocky landscape, scrub thorn arid forests, grasses, hilly cliffs & semi deciduous wood. Several trees like Dhok, Tendu & Khair are also found in its forests.
The main tourist attraction of the Sariska Tiger Reserve is the Royal Bengal Tiger. How fascinating it is to watch this majestic animal with black stripes slashed across its perfect yellow coat. Apart from the tiger, other wild animals which you can spot during a wildlife safari are Chital, Leopard, Sambhar, Nilgai, Four Horned Antelope, Rhesus Macaque, Langur & Wild Boar.
Another famous tourist spot inside the Sariska National Park is Siliserh Lake, which is home to a large number of crocodiles. Bird lovers too will enjoy a trip to the park, as it is home to numerous bird species like Peafowl, Sand Grouse, Golden Backed Woodpeckers, Crested Serpent Eagles & Harbours Quail.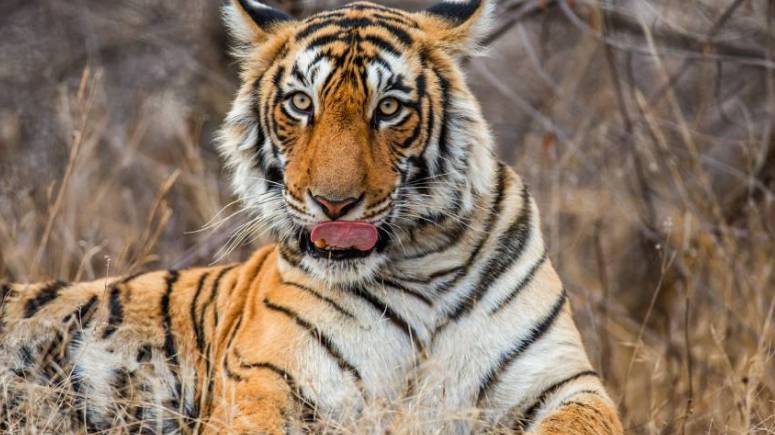 9 Nights - 10 Days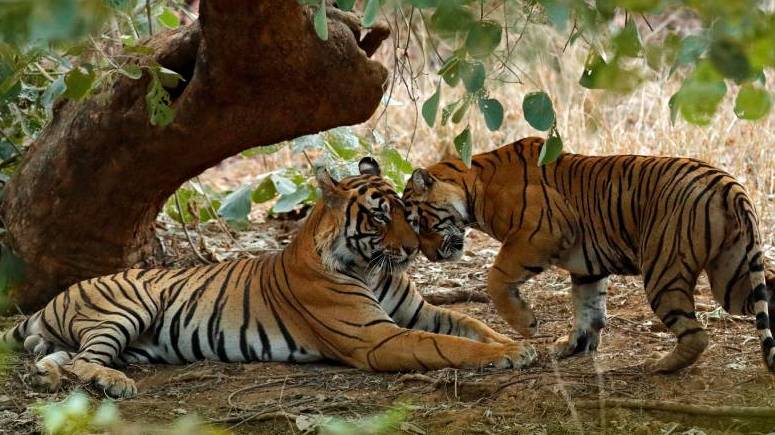 6 Nights - 7 Days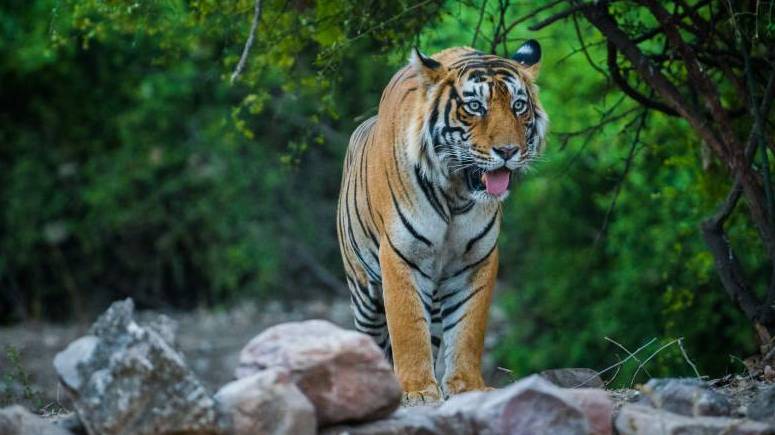 8 Nights - 9 Days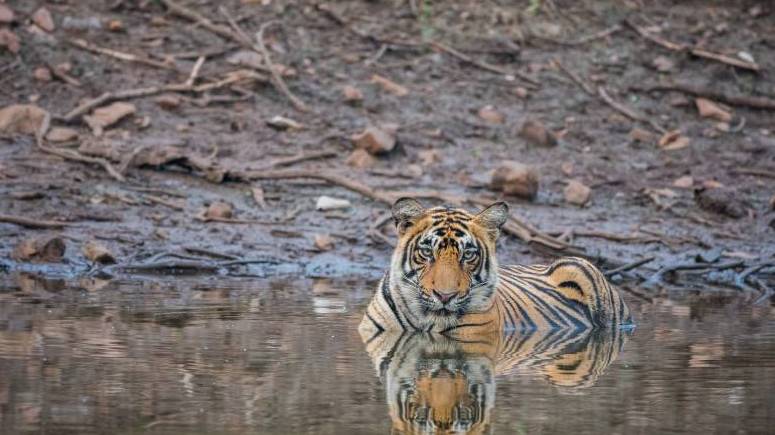 12 Nights - 13 Days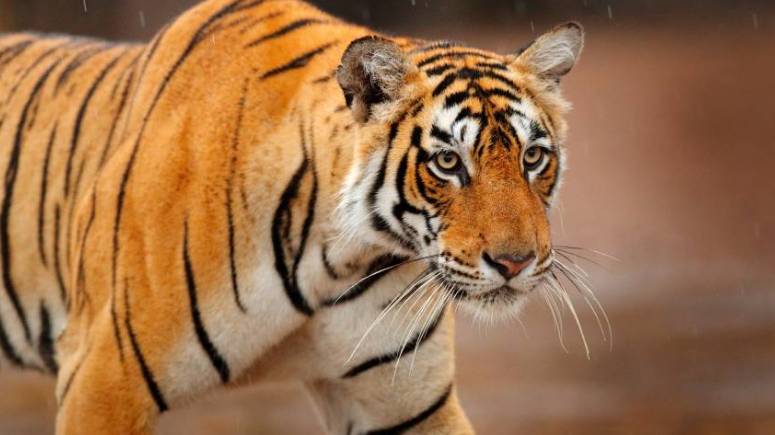 5 Nights - 6 Days
Frequently Asked Questions About Sariska National Park
Q. What are the popular tourist attractions inside Sariska National Park?
Beside the rich wildlife which you can enjoy with a thrilling jeep safari, there are other sightseeing attractions inside the Sariska Sanctuary. The park is dotted with ruins of Kankwari Fort, Ajabgarh Bhangarh Fort, Nilkanth Temple & Bharthari Temple. 
Q. What is the best time to visit Sariska National Park?
October to April is the best time to visit Sariska Tiger Reserve.
Summer Safari Timings
Morning: 6:00 AM to 10:00 AM
Evening: 14:30 PM to 18:30 PM
Winter Safari Timings
Morning:6:30 AM to 10:30 AM
Evening:14:00 PM to 18:00 PM