Overview
There are 10 safari zones in Ranthambore National Park: Zones 1-10. Although the park initially had just 5 Zones, the other 5 were added as it grew in popularity. Even though it is believed that Zones 1-5 are the best for spotting tigers, Zones 6-10 also offer sufficient opportunities for tiger sighting. Among these, Zone 2, dotted with numerous water holes, is the most important zone in the park where several animals are regularly spotted, including leopards. Zone 6 Kundal is different from all the other zones, both in terms of its landscape & the opportunities for spotting birds, including the endangered Red Headed Vultures.
Zone 1: The entry to the zone through Singh Dwar. This zone is more of a buffer zone which is home to T-39 and T-57. This zone has been very popular due to return of Noor (T-39) along with her 3 cubs and numerous sightings have been reported during end of 2016 and early 2017. Other places where you can spot a big cat in this zone are: Tuti ka Nalla, Amreshwar Dang, Sultanpur, Peela Pani and Gada Dub.
Zone 2: This zone is one of the most important zone and a good number of sightings are reported from this zone. The fact that it has water holes and the cats in this zone T19, T22, T72, T57, T28, T60, T39. The important points in this point where there are sightings are: Jogi Mahal, Phuta Kot, Phuta Bandha, Lahpur Tiraha, Nal Ghati. Sightings of leopard from this zone are reported too.
Zone 3: Jogi Mahal, Padam Talab, High Point, Raj Bagh and Mandook. Are primary points where there are sightings reported. Padam Talab is one of the vantage points where the you can wait to see some big cat action from T-19 and T-28 are seen in this zone.
Zone 4: This zone has lots of places where the shy cats come out, this also used to be home of the most famous tigress of Ranthambore – Machli. After here, the other cats which can be seen in this zone are T-28, T-64, T-19, T-75, T-41 and T-25. The important points in this point where there are sightings are: Singh Dwar, Malik Talab, Lakkad Da, Adidaant, Lambi, Tamakhan and berda.
Zone 5: The entry to this zone is same as zone 4 and has a few common spots for sighting. The points are Singhdwar, Anatpur, Jokha, Dhakda, Kachida,Baghda and Bakola. The big cats spotted in this zone are T-25, T-28, T-17, T-74 and T-75.
Zone 6-10 were added later to the sanctuary and access to these zones is at exact opposite end as that of from 1-5. To enter these zones the gypsies and canters go through the old city.
Zone 6 (Kundal): Shares its boundaries with zone 1 and there are high chances of spotting T-39 (Noor) with her cubs here too. Landscape of this zone is quite different from zone 1-5 and has more open grasslands with huge mountains in the backdrop. You can spot the indian gazelle and have opportunity to spot birds too. (Including the endangered Red headed Vultures)
The points where the tigers have been spotted in this zone are: Kala Pani,Saran Ka Pattha, Patwa Ki Baori,Khabli and Soleshwar.
The other Tigers in this one seen are: T-34, T-39, T-57 and T-8.
Since this zone is close to village, cattle do go astray and reports of Kumbha (T-34) killing and feeding on the cattle have been reported.
Zone 7 (Chidikho): This zone has a fewer points compared to the rest, the big cats have been spotted at Chidikho, Jamoda, Kushalipura, Rajbagh Naka. T-8 and T-34 have been spotted in this zone.
Zone 8 (Balas): The tigers spotted here are same as the ones in zone 7 (T-8 and T-34). The spots where they were spotted at are: Balas, Kherai,Kali,Neemli Dang, Bhat,Mahakho.
Zone 9 (Kuwal ji): This zone is about 45 minutes away from the Tiger reserve and is located at the banks of river Chakal river. This is home to T-42 (Fateh), an aggressive male who is known to chase the forest department vehicles and has been captured on trap cams killing a sloth bear too! Other than T-42, T-59 can be spotted too. This zone is also home to Caracals, Sloth bears and aquatic birds.
Zone 10 (Aantri): In this zone other than Birds the tigers can be spotted at Aantri , Kushalipura , Bodal , Halonda and Banskhori. Tigers in this zone spotted are: T-13, T-42 and T-43.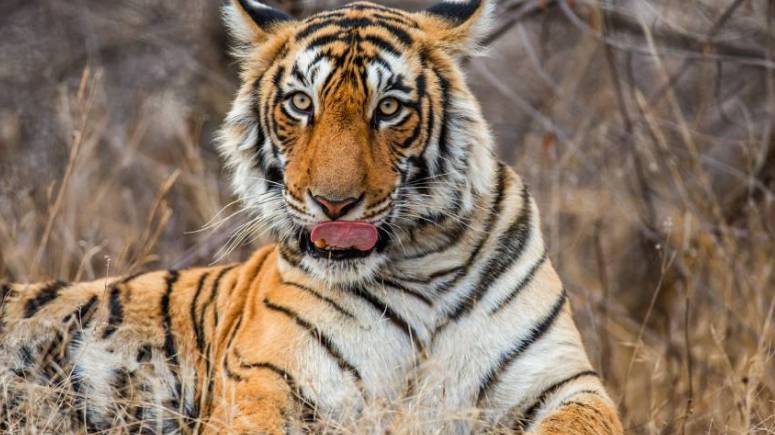 9 Nights - 10 Days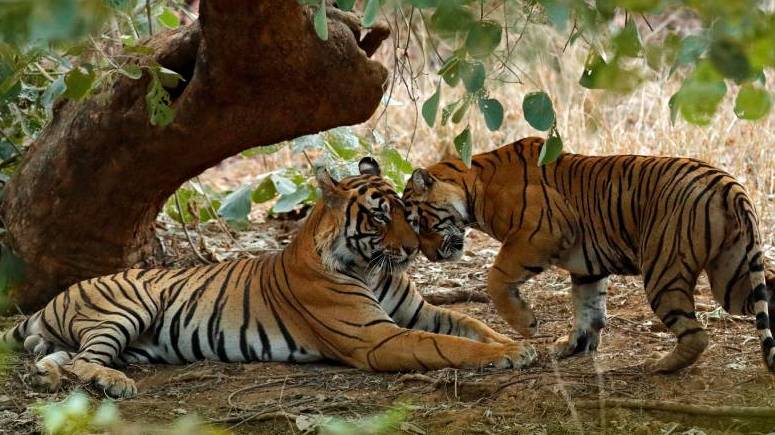 6 Nights - 7 Days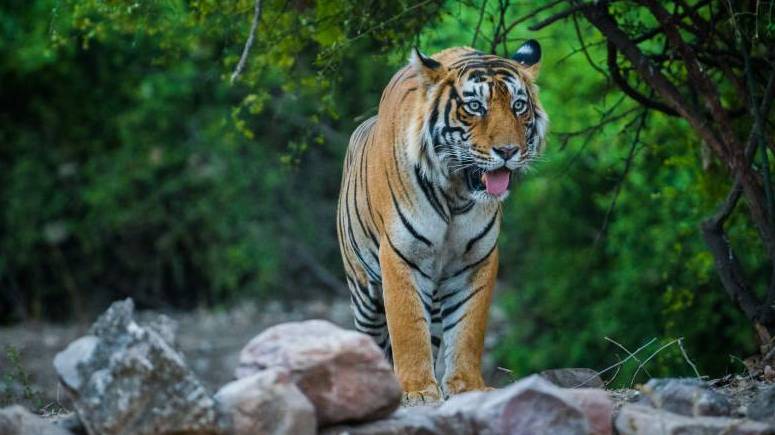 8 Nights - 9 Days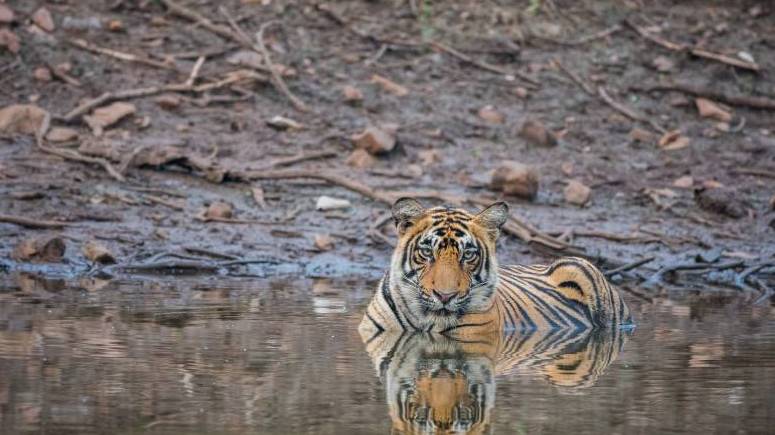 12 Nights - 13 Days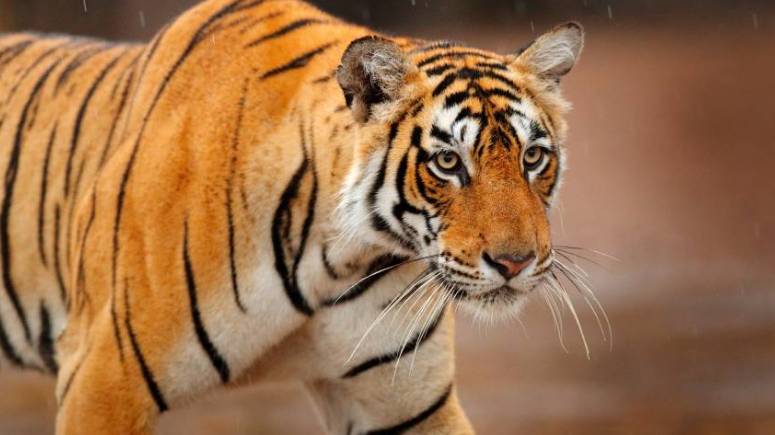 5 Nights - 6 Days