Overview
The gateway to Ranthambore, Sawai Madhopur is a city in Rajasthan that has primarily found its popularity due to the wildlife destination, Ranthambore National Park, which is located in close proximity. The city is the headquarters of the district of the same name and has immense historic importance. It has been the seat to several dynasties, right from the Chauhans to the Mughals. But, today, it is mostly known for being the base point for Ranthambore National Park.
The tourist destination in Rajasthan was named after Maharaja Sawai Madho Singh ji I, who gave the city its current plan in 1765 AD. Later, during the British rule, Maharaja Sawai Man Singh ordered the construction of a railway line between Sawai Madhopur and Jaipur, making the place easily accessible. Sawai Madhopur is also known for its guavas which grow in its periphery.
Apart from its close proximity to Ranthambore National Park, Sawai Madhopur is also the neighbour to the UNESCO World Heritage Site, Ranthambore Fort. Along with this, the tourist place in Rajasthan has few religious fairs & festivals like the annual Sawai Madhopur Utsav, Ganesh Chaturthi Fair, Dussehra and Chauth Mata Mela that are a must see. The Trinetra Ganesh Temple is also one of the major attractions in Sawai Madhopur with Rajiv Gandhi Regional Museum of Natural History, Shilpgram, and Galta Temple.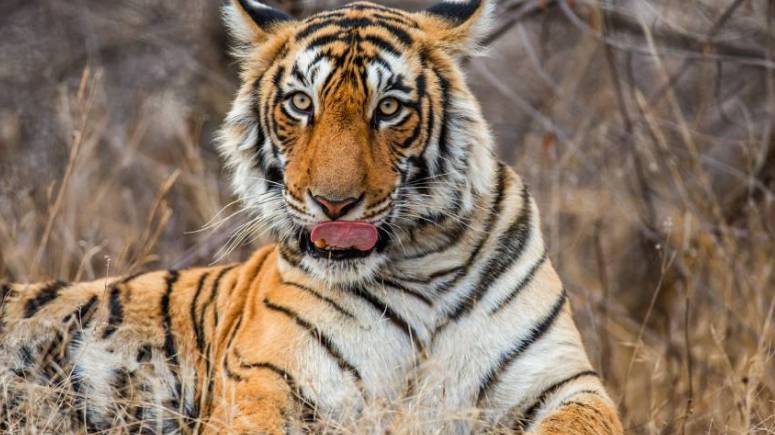 9 Nights - 10 Days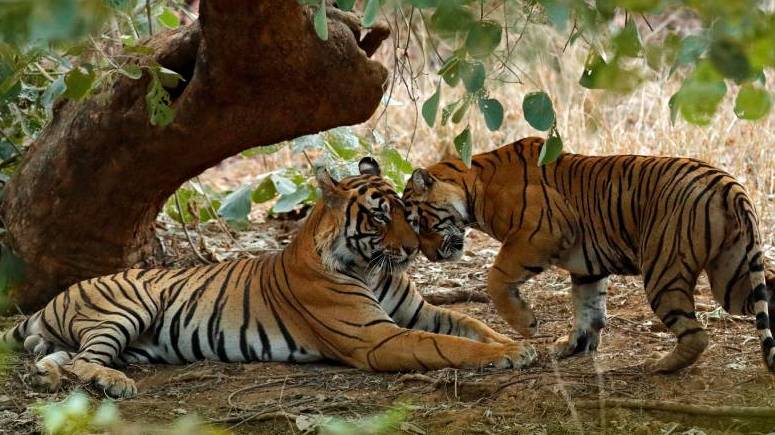 6 Nights - 7 Days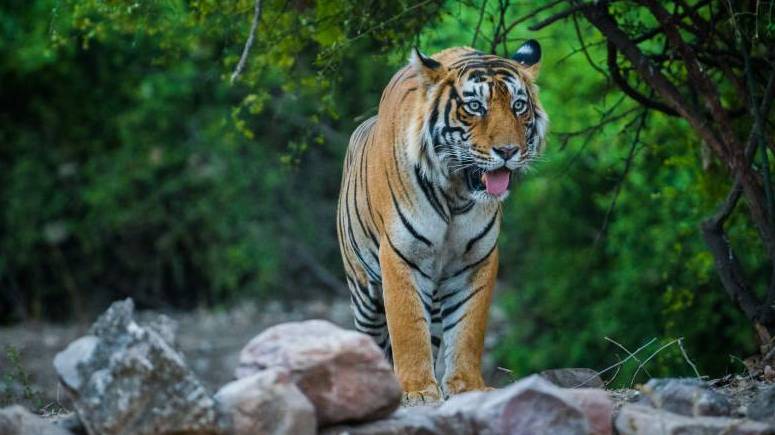 8 Nights - 9 Days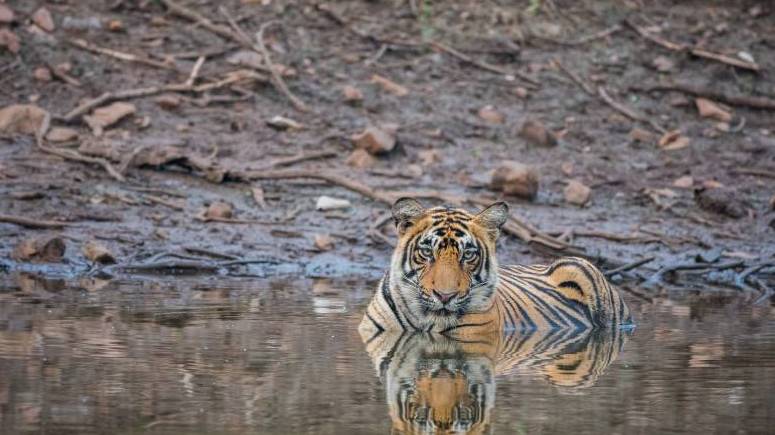 12 Nights - 13 Days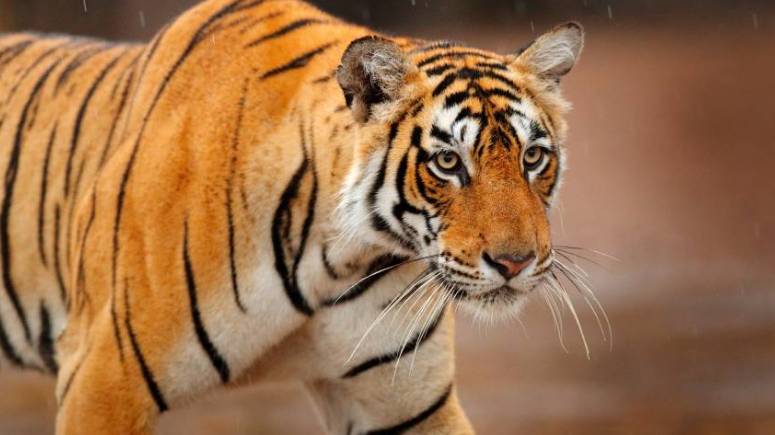 5 Nights - 6 Days
Frequently Asked Question About Sawai Madhopur
Q. When is the best time to visit Sawai Madhopur
Being an important road and railhead for Ranthambore National Park, Sawai Madhopur remains crowded both in the summer and winter seasons. But winter season from October to March is the perfect time to visit Sawai Madhopur.
The summer season can be quite hot and humid with temperature in May and June going up to 45℃, while the weather in the winters can be pleasant to chilly.
Q. What are the popular tourist attractions to visit in Sawai Madhopur?
Popular Places to visit in Sawai Madhopur are:
Ranthambore National Park: Ranthambore National Park is an ideal tourist destination for history buffs, nature lovers and wildlife enthusiasts. The main attraction is sighting Royal Bengal tigers & other rich flora & fauna of the park through a jeep or canter safari. Inside the park, tourists also get to see the ruins of Ranthambore Fort, beautiful lakes and the popular Trinetra Ganesh temple.
Rameshwar Ghat: Situated at the confluence of Banas and Chambal rivers, Rameshwar Ghat is around 65km away from Sawai Madhopur. Rameshwar Ghat invites nature lovers due to its scenic beauty and those seeking blessings as there are a number of temples all around the ghat. The place is also an ideal for birdwatching as one gets the chance to capture a variety of migratory birds in the camera lens. Rameshwar Ghat is also home to a number of fishes, crocodiles, and alligators. 
Kuwal ji Temple: A hidden treasure around 40 km from Sawai Madhopur, Kuwalji or QuwaJi Temples also known as Kamleshwar Mahadev is dedicated to Lord Shiva and is a perfect example of fine art and culture
Kala Gaura Bhairav Temple: Renowned for tantric rituals, Kala Gaura Bhairav Temple in Sawai Madhopur is perched on a hilltop. The temple is a multi-storeyed Rudra Bhairava dedicated to two Bhairav siblings: Gaurav Bhairav and Kala Bhairav. Besides, there are other idols of Lord Shiva, Lord Ganesha, and Goddess Durga that are equally worshipped by devotees from near and far.
Chamatkar Jain Temple: A historical site dating back to the 19th-century, Chamatkar Jain Temple in Sawai Madhopur district of Rajasthan houses the idol of Lord Adinath in Padmasana posture. Mostly visited by the follower of Jainism.
Amareshwar Mahadeo Temple: Being one of the oldest Shiva temples, Amareshwar Mahadeo Temple in Sawai Madhopur is often visited by tourists on their way to Ranthambore National Park.
Q. What is the best ways to reach Sawai Madhopur?
The best way to reach Sawai Madhopur is by railway & roadways.
By Rail: Sawai Madhopur has its own railway station, which is connected with almost all the major cities in India. Therefore, railways are the best way to reach Sawai Madhopur.
By Road: National Highways 52 and 552 connect Sawai Madhopur to many destinations in India. State Highways 6 and 30 connect it with several places in Rajasthan. There are no bus stations in Sawai Madhopur, thus booking a cab or taking a personal vehicle is the best way to reach by road.
By Air: Jaipur is the nearest airport to Sawai Madhopur which is situated some 177 km away. One can book a cab for Sawai Madhopur.
Q. What are the accommodation options in Sawai Madhopur?
Sawai Madhopur enjoys the attention of tourists, and thus, is replete with a number of accommodation options. There are a number of hotels ranging from budget to deluxe to luxury category. There are also guesthouses that offer basic facilities to their guests. All in all, there is no dearth of staying options in Sawai Madhopur.