Overview
When Sawai Jai Singh II built Jaipur (the capital city of Rajasthan), he wanted to give it a distinct appearance. That distinctness can be strongly seen in its architecture. When it was inscribed as a UNESCO World Heritage Site, it didn't really come as a surprise. This is the first planned city of India, something which is evident as you explore it. Two places where that planning is clearly visible is the uniform facades of markets, shops, residences and temples, and the large public squares called chaupars. Sightseeing tourism in Jaipur involves visiting the Amber Palace, City Palace, Hawa Mahal, Jantar Mantar and other historic structures, all of which are different from each other in some way. But sightseeing is only a part of why you should visit this perfectly planned city.
It is also famous for its markets, in which you come across the choicest handloom items and crafts, bangles, marble statues and almost every other item that you can think of. It also celebrates various festivals throughout the year, with the most famous ones being Gangaur, Kite, Teej and Dhulandi.
Jaipur is a major tourist attraction for the first-time visitors of India. The Old City (Known as the Pink City) is a great place to wander around. Jaipur & its surroundings are rather like an endless museum. The city also offers an endless variety of crafts. Jewellers here still fashion the beautiful enamel-on-gold pendants, studded on the reverse with precious stones or pearls & turquoise that one sees in miniature paintings. Jaipur's lacquer bangles are famous all over the world. Jaipur is a must visit tourism destination in India, one that delights and surprises you in plenty of ways.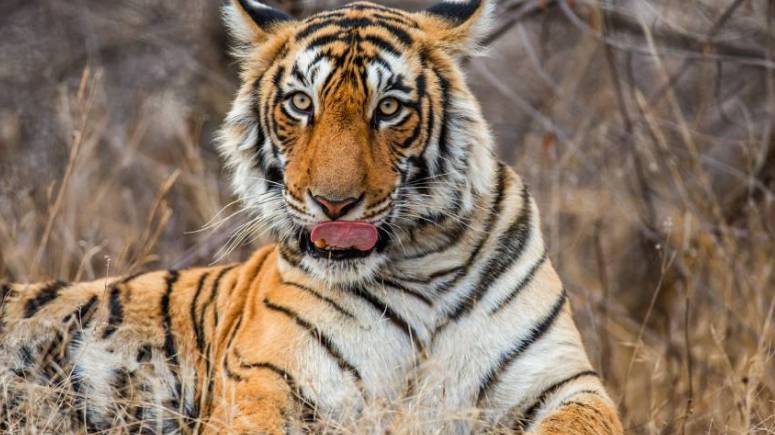 9 Nights - 10 Days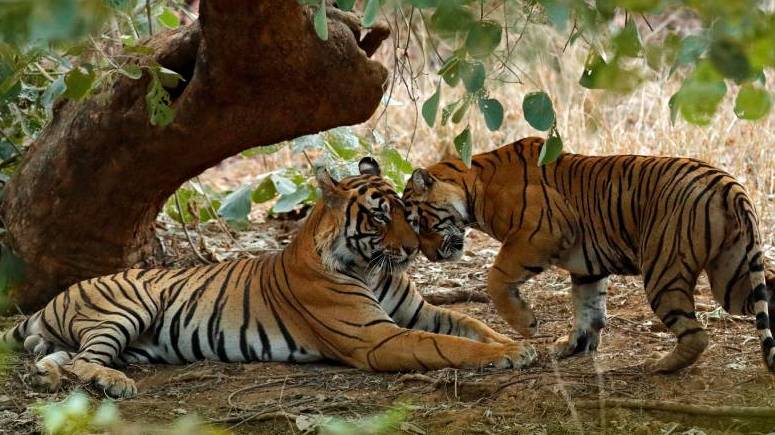 6 Nights - 7 Days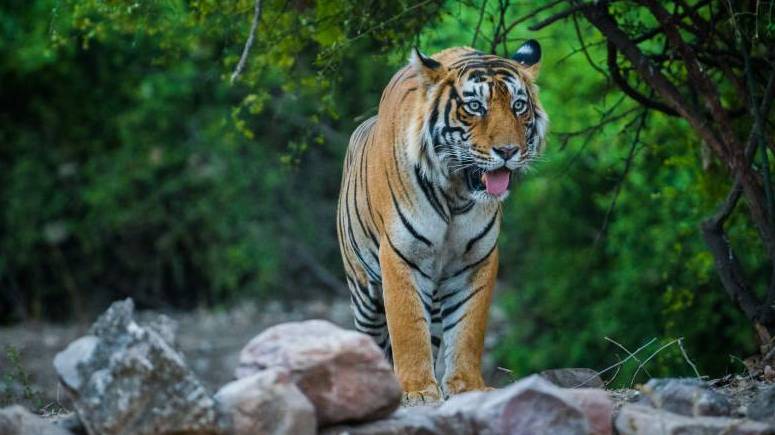 8 Nights - 9 Days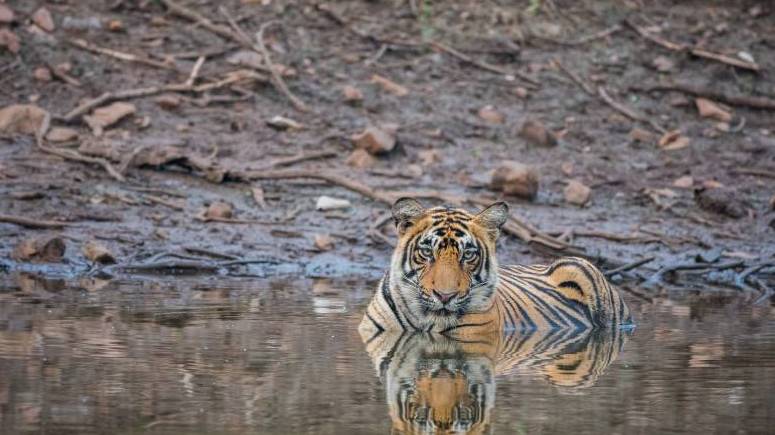 12 Nights - 13 Days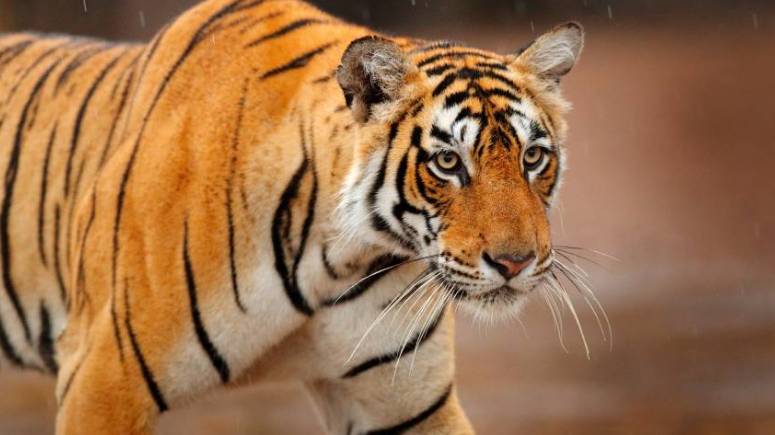 5 Nights - 6 Days
Frequently Asked Questions About Jaipur
Q. What are the popular places of Interest in Jaipur?
The popular tourist attractions in Jaipur offer you a variety of experiences, from sightseeing to shopping. The most famous tourist places are:
Amer Palace: High on the rugged hills outside of town sits ancient forts, including Amer (often called the Amber Fort), where the Jaipur royal house held court for seven centuries. Visitors ridding painted elephants can ascend to the fort to see magnificent gateways, courtyards, pavalions, and a gliterring chamber of inlaid mirrors.
Hawa Mahal: Jaipur's most famous landmark is the Palace of the Winds or Hawa Mahal, a fantasia of 1953 ornate of windows set in a rose-colored five storey facade. The palace, tier upon tier of curved arch surmounting fairy casements with "jali", lattice work screens. From here the ladies of the court could look out at festive processions without jeopardizing their modest seclusion.
Jal Mahal: A picturesque palace admist the Man Sagar Lake. It is Jaipur's lake palace surrounded with water. It is built for royal duck shooting parties.
Jantar Mantar: The architectural astronomical instruments of 18th century Rajasthani king named Jai Singh contained in an amazing, three-storey-high complex known as Jantar Mantar.
City Palace: A pride of peacocks adorn an ornate doorway in Jaipur's City Palace. Palace retainers stand at attention as in the past when Jaipur Court was headquartered here. The palace is now a fine museum. It houses a remarkable collection of textiles, paintings, manuscripts, and extraordinary weapons. On display there are two huge urns of silver, said to be the largest silver vessels in the world. Nakkarkhana-ka-Darwaza, the imposing gateway of the City Palace guarded by stone elephants, is monumental.
Jaigarh: The western skyline is dominated by the extensive walls, watch towers and gateways of Jaigarh built by Jai Singh in 1726. It is one of the few military structures of medevial India preserved almost intact, containing palaces, gardens, open and covered reservoirs, a granary, an armoury, a canon foundary and several temples. It is the royal treasury for several years. The world's largest cannon on wheels is to be found here. The fort has its own museum and provide an excellent view of Amer Palace.
Nahargarh Fort: Built in 1734, the Nahargarh Fort lies north-west of City Palace and provides some stunning views of the city down below both during daytime and night.
Sisodia Rani Ka Bagh: Has beautiful gardens, fountains, pools & some magnificent pieces of sculpture.
Albert Hall Museum: It exhibits include a natural history collection, models of yogis adopting various positions, tribal ware, dioramas depicting Rajasthani dances and sections on decorative arts, costumes, drawings and musical instruments.
Q. When is the best time to visit Jaipur
Although Jaipur can be visited any time of the year but winter season is the best time to visit Jaipur. From October to March, Jaipur receives very good weather. The days are cool and pleasant while the nights are quite cold, with temperatures dropping as low as 5°C.
Q. How to Reach Jaipur by Road, Train & Air?
Jaipur, the capital city of Rajasthan, enjoys air, rail and road connectivity to all the major towns and cities of India. Here are the best ways of reaching Jaipur by road, train and flight.
By Road: Jaipur is located on NH 8, which connects it to Delhi and Mumbai. Jaipur is linked to Kota via NH 12, while NH 11 links Bikaner with Agra passing through Jaipur. Rajasthan State Road Transport Corporation operates bus services to various cities in Rajasthan, Uttar Pradesh, Haryana, Maharashtra, Punjab and Gujarat. Bus depots are located in Vidhyadhar Nagar, Sanganer and Vaishali Nagar.
By Train: Jaipur Junction Railway Station is the major railway station of Jaipur. It operates trains to the major cities of India including Ahmedabad, Patna, Jodhpur, Kolkata, Hyderabad, Chennai, Mumbai and Bengaluru. Some of the trains that run from Delhi to Jaipur are Swarna Jayanti Rajdhani Express, Haridwar-Udaipur City Express, Ranikhet Express and Uttaranchal Express. 
By Flight: Jaipur International Airport is the primary airport of Jaipur, operating flights to various cities of India, as well as those abroad like Sharjah, Dubai, Muscat and Bangkok. Domestic carriers like GoAir, SpiceJet, IndiGo and Air Asia India operate flights from Hyderabad, Varanasi, Kolkata and Pune. International carriers such as Etihad Airways, Air India Express and Air Arabia have flights for Abu Dhabi, Dubai and Sharjah. 
 
Q. What are the accommodation options in Jaipur?
You can select from a variety of accommodation options in Jaipur, from luxury to budget hotels. There are 4 and 5 star hotels where you can enjoy a luxurious stay, or even go for 2 and 3 star hotels. Jaipur also boasts several heritage hotels where you can enjoy a stay befitting royals.
Q. What are the best places to visit nearby Jaipur?
The best nearby places to visit are:
Bairath: An important historical place with the excavated remains of a circular Buddhist temple - unique in Rajasthani and the earliest known temple in India. Bairath also has relics of the Mauryan, Mughal and Rajput periods. A mint constructed by Akbar, a beautiful Mughal garden and a remarkable monument with painted chhatris and wall built by Jahangir are other attractions.
Gaitor: The cenotaphs of the royal family are at Gaitor, just outside the city walls. The cenotaph of Maharaja Jai Singh II is particularly impressive. The cenotaphs of the maharanis of Jaipur are on Ambr road, midway between Jaipur and Amber. Nearby is the Jal Mahal (water Palace), in the middle of the lake and reached by a causeway.
Galta: The temple of the sun god at Galta is 100m above Jaipur to the east, a 2.5km climb from Surajpol. A deep, temple-studded gorge stands behind the temple and there are good views over the surrounding plains.
Ramgarh Lake: A huge artificial lake created by constructing a high bund amidst tree covered hills. While the temple of Jamwa Mata and the ruins of the old fort are some of its antiquities, its beautiful landscape, especially during in oils pools, makes it an idyllic picnic spot.
Samode: The beautiful Samode Palace, has been rebuilt and renovated and provides a fine example of the Rajput haveli architecture and is an ideal spot for outings. The highlight of the building is the exquisite Diwan-i-Khas, which is covered with original paintings and mirrorwork.
Sanganer: This small town is entered through the ruins of two ' Tripolias ' or ' Triple-gateways '. The town has a ruined palace and a group of Jain temples with fine carvings. Entry to the temples is restricted. The town is an important centre for craft, industry and produces some of the finest hand printed textiles from units of block and screen printers. This textile is popular all over the country and abroad. It is noted for its hand printed handloom industry using simple techniques.
Vidyadhar's Garden: Nestled in a narrow valley, this beautiful garden was built in honour of jai Singh's chief architect and town planner.