Overview
When Sawai Jai Singh II built Jaipur, the capital city of Rajasthan, he aimed to give it a distinctive appearance. This uniqueness is profoundly evident in its architecture. That distinctness can be strongly seen in its architecture. When it was inscribed as a UNESCO World Heritage Site, it didn't really come as a surprise. Jaipur is the first planned city of India, a fact that becomes clear as one explores it.
Jaipur, with its mesmerizing beauty, exudes an aura of royalty. This capital city of Rajasthan has garnered various monikers from its admirers: the City of Dreams, the Royal City, the Pink City, and the Island of Glory, to name a few. Some even liken Jaipur to the "Paris of India" due to its breathtaking and imposing monuments. The city encompasses an array of locales, from vast and surreal to quaint and simple. The overarching regal atmosphere is arguably the most enchanting aspect of a Jaipur tour. Additionally, Jaipur forms a vertex of the Golden Triangle, the trio of most frequented destinations in northern India, alongside Delhi and Agra. It offers a deep dive into the illustrious history of the Maharajas and their reigns. Beyond that, Jaipur is a kaleidoscope of colors and culture, which has contributed to its acclaim as a venue for grand weddings and royal assemblies.
For those visiting India for the first time, Jaipur stands as a significant draw. The Old City, often referred to as the Pink City, is a delightful maze to traverse. Jaipur and its environs resemble a vast, open-air museum. It is also a hub of diverse craftsmanship. Jewelers here continue to craft exquisite enamel-on-gold pendants, adorned on the reverse with precious stones, pearls, and turquoise, reminiscent of those depicted in miniature paintings. Jaipur's lacquer bangles enjoy global renown. In essence, Jaipur is an essential travel destination in India, one that never ceases to amaze.
Some Important Information about Jaipur City
| | |
| --- | --- |
| Location | Rajasthan, India |
| Founded by | Maharaja Sawai Jai Singh II |
| Foundation Year | 1727 |
| Popularly Known As | Pink City |
| Popular Tourist Places | City Palace, Amber Fort, Jantar Mantar, Nahargarh Fort, Jaigarh Fort, Bilra Mandir, Albert Hall Mesuem, Jal Mahal, Rambagh Palace..etc |
| UNESCO World Heritage Sites in Jaipur | Amer Fort, Jantar Mantar |
| Best Time to Visit Jaipur | September to March |
| Airport in Jaipur | Jaipur International Airport |
Exploring Jaipur: Top Tourist Attractions and Must-Do Activities
Jaipur, the capital of Rajasthan, is a jewel in India's tourism crown. With a plethora of tourist places, this city offers an unforgettable sightseeing tour in Rajasthan. The city's vibrant culture and rich history are evident in its majestic tourist attractions, from grand palaces to ancient forts. Whether you're wandering through the streets of the Pink City or exploring its expansive landscapes, Jaipur promises a captivating experience. As a central hub of tourism, Jaipur is not just about historical landmarks but also about unique experiences that every traveler cherishes. Dive into this guide to uncover the best places to explore and top things to do.
Hawa Mahal
City Palace
Amber Fort
Jantar Mantar
Nahargarh Fort
Jaigarh Fort
Bilra Mandir
Albert Hall Mesuem
Jal Mahal
Rambagh Palace
Hawa Mahal
One of the most beautiful places not only in Jaipur but also throughout India, Hawa Mahal stands as one of the top tourist destinations in Jaipur. Its elegance has made it not just a face of Jaipur but also a symbol of India. The captivating texture and design of this pink marvel inspire enthusiasm among visitors, leading many to begin their Jaipur tour with a visit to Hawa Mahal. Moreover, its location on the main road leading to the railway station accounts for its high daily footfall.
The primary allure of this edifice is its pink sandstone facade, which boasts more than 950 windows arranged in a symmetrical pattern, offering a distinctive visual treat. To appreciate a panoramic view of these windows, consider visiting early in the morning. You can admire the facade from the cafes across the street and then explore the interior once it opens.
Visiting Hours: 9 AM – 5 PM
Don't Miss:
5th Floor and View-point tower for a panoramic view of the city.
Enjoy the panoramic view of the facade from the cafes across the street.
City Palace
A marvellous structure that still serves as the residence of Jaipur's royal family, the City Palace stands as one of the most grandeur locations in the Pink City. Approximately 40% of the palace is open for tourists to explore, as per the amendments made by Maharaja Sawai Man Singh II. Here, you can experience this beautifully designed masterpiece that blends Rajput and Mughal architecture seamlessly. The place houses numerous museums which are popular points of interest. These art galleries showcase collections of unique specimens and exemplars from the royal era. Additionally, these museums feature a selection of self-made authentic artefacts and textiles, such as pashmina shawls and perfumes, which you can purchase for yourself.
While visiting the "Madho Niwas," the current residence of the royal family, might not be possible, you can embark on an exclusive grand tour of the Chandra Mahal, the former Maharajas' residence.
Visiting Timings
9:30 am – 5:00 pm (Day Visit)
7:00 pm – 10:00 pm (Night Visit)
Don't Miss:
Visit the Mubarak Mahal, Chandra Mahal, Diwan-e-Khas, and Diwan-e-Aam.
Explore the Museums with antiques such as textiles, paintings, perfumes, armoury, etc.
Get the view of Jantar Mantar.
Amber Fort
Amber Fort is an affectionately beautiful fortress that warmly welcomes thousands of daily visitors, allured by its intricate detailing throughout every nook and cranny. You have the option to either embark on a leisurely stroll along the cobbled path to reach the main mahal or indulge in an elephant ride that staggers the slopes effortlessly making it the best part of the Jaipur sightseeing tour. Once you arrive at the fort's entry gate, a lengthy list of captivating sights awaits you.
The massive gates, totalling seven in the fort, showcase a blend of Hindu and Rajput design with Mughal influences, a theme prevalent in most parts of the fort. Adding to the fort's splendour is the artificial lake named Maota Lake, which contributes to the city's dignified landscape that you can witness from up there within the fort. Amber Fort stands as an exclusive masterpiece, exemplifying a superior sense of architecture and reverence for it through various elements. These include the ornate pillars of Diwan-e-aam and Diwan-e-khaas, sandalwood doors in Sukh Niwas, mosaic work on the windows, and intricate carvings and motifs on each structure throughout. While the fort may be located on the outskirts of Jaipur city, this only enhances the serene experience of this must-visit place in Jaipur.
Timings: 8 AM to 5:30 PM
Don't Miss:
Ride an elephant or jeep to the entrance.
Visit the Sheesh Mahal, Ganesh Pol, and Sukh Niwas.
Enjoy the panoramic views of the city and Nahargarh Fort.
Jantar Mantar
Jantar Mantar in Jaipur is one of the five observatories that Maharaja Sawai Man Singh II built in various parts of the country. This observatory, the largest stone one, holds a place on the UNESCO World Heritage Sites list. Situated in the heart of the city, this ancient observatory remains an enigma, intriguing people with its historical purpose while simultaneously astonishing them with the skill and knowledge of bygone eras. Within Jantar Mantar, there are 19 instruments that were once employed to study the time and positions of various astronomical and celestial objects.
Additionally, this observatory is home to the world's largest stone sundial, which remarkably provides time with an accuracy of 2 seconds – an impressive feat!
Timing: 9 AM to 4:30 PM
Entry Fee:
INR 40 for Indians
INR 200 for Foreigners.
Don't Miss:
Explore all the unique astronomical instruments and Learn about the instruments' functions.
Nahargarh Fort
The capital city of Jaipur, an immense beauty in itself, boasts a major tourist attraction that captures the attention of every traveller exploring the Pink City. Nahargarh Fort, situated atop the Aravali hills, naturally draws significant attention due to its elevated position. Its commanding presence offers an encompassing view of the city; simultaneously, the fort provides an astonishing panoramic panorama of the pink city which makes it the best locationto visit in Jaipur, Rajasthan. Interestingly, most visitors come here primarily for the heartwarming views of the cityscape rather than solely for the fort itself.
The majestic journey through the labyrinth of courtyards and narrow passages within Nahargarh Fort eventually leads to the central edifice, Madhavendra Palace. Every aspect of the fort is adorned with distinctive yet elegant designs, whether it be the doors or the floors. An array of ornamental paintings on archways and parapets will compel you to capture their beauty in photographs. Watching the sunset from the rooftop while peering through the protective boundaries is a highly recommended activity at Nahargarh Fort.
Timing:9 AM to 5:30 PM
Things not to miss in Nahargarh Fort
Breathtaking Views of Jaipur city and its surroundings.
Nahargarh Stepwell, located within the fort premises.
Madhavendra Bhawan – suites built for the queens of the king.
Watching the Sunset from the sunset point.
Jaigarh Fort
Jaigarh Fort, positioned alongside Amber and Nahargarh Forts, stands atop the Aravalli hills. It offers a captivating journey through history. As you traverse its rugged walls, the awe-inspiring architecture and panoramic views will transport you back to the era of Maharajas. The immense cannon "Jaivana" stands as a testament to the fort's military might. The underground passages whisper secrets of the past, while the grand palaces showcase opulence and craftsmanship. Walking through the fort, you can sense a connection to its storied history, imagining the battles it witnessed and the tales it holds. Jaigarh Fort is a timeless gem that breathes life into history.
Timings: 9 AM to 4:30 PM
Don't Miss:
Visit the massive cannon "Jaivana" and museum exhibits.
Enjoy panoramic views of the city.
Discover the water storage systems.
Birla Mandir
The beautiful white Birla Mandir is one of the largest temples in Jaipur. The peaceful surroundings and serene environment captivate visitors, often holding their attention for extended periods within the temple grounds. Situated not far from the city centre, this temple boasts expansive green walkways that lead to the main sanctum. The gradual transition from bustling city life to the tranquillity of the temple imparts a profound sense of contentment and rejuvenation.
The Birla Temples are found in numerous locations across India, all established by the Birla Family, and are dedicated to the Hindu deities Lakshmi and Narayan. The expansive view of the setting sun, along with the soft yellow lights, creates an enchanting silhouette that transforms the marbles into a golden hue, producing a breathtaking sight.
Time to Visit: Morning 8 AM to 12 PM; Evening – 4 PM to 8 PM.
Don't Miss:
Witness the ornate carvings and sculptures on the structure.
Capture photographs of the temple during sunrise or sunset.
Albert Hall Museum
Located at the heart of Jaipur city is one of Rajasthan's most renowned museums, the Albert Hall Museum. Not only is it expansive, but it also holds the distinction of being the oldest museum situated within a historic building, which was erected in the 1880s. There's much to see and learn within its walls, but many eyes are invariably drawn to the sarcophagus containing an Egyptian mummy, preserved for centuries.
Furthermore, the museum boasts an impressive collection of antiques and heritage artefacts, many of which have connections to royal families. Within the 16 galleries of the Albert Hall Museum, you can explore sculptures and figurines crafted from various materials, the iconic blue pottery of Jaipur, murals depicting early human life, textiles and carpets, as well as replicas of renowned objects. Beyond its exhibits, the building itself stands as a piece of heritage, and its Indo-Saracenic architecture, splendidly restored, adds to the overall grandeur of the experience.
Timings: 9 AM to 5 PM
(Closed on Month's last Mondays in April to September and last Tuesdays between October to March)
Don't Miss:
Explore the impressive Indo-Saracenic architecture museum building. Discover the diverse collection of artefacts, Rajasthan's history and culture, exquisite artworks, and educational exhibits.
Jal Mahal
A charming sight on the way from the city centre of Jaipur to Amber Fort, Jal Mahal is a palace nestled amid the waters of Man Sagar Lake. Gaze upon the structure, and you'll experience an enduring sensation that the palace is gracefully afloat on the water's surface. In the meantime, the encircling pathway around the lake offers a delight to the eyes, with numerous people relishing the magnificent view of the palace from a distance, even when access to the interior is restricted. A lengthy pathway, well-favoured for pre-wedding photoshoots and morning strolls, beckons.
A significant crowd often assembles to gaze at Jal Mahal for extended periods, attempting to fathom its architecture and marvelling at its beauty from afar. However, there is much more to Jal Mahal than initially meets the eye from the waterfront. Constructed around 1800, four out of its five floors remain submerged when the lake is at full capacity. The palace accommodates galleries exhibiting art and artefacts, while a thoughtfully designed terrace garden offers picturesque views of the water.
Moreover, the Jal Mahal ranks among Rajasthan's most renowned sunrise points. As the sun ascends from the hills in the morning, you can capture the serene silhouette of the Jal Mahal, a sight that calms the heart.
Timings: 6 am to 6 pm
Don't Miss:
Visit during sunrise or sunset for stunning views.
Enjoy bird watching around the lake.
Rambagh Palace
The Rambagh Palace in Jaipur offers an enchanting experience that fuses history and luxury. Once a royal residence, the palace exudes grandeur with its intricate architecture, lush gardens, and opulent interiors. Stepping into the palace feels like a journey through time, as you wander through ornate corridors, adorned with royal artefacts and paintings. The impeccable service and attention to detail pamper you like royalty. Whether lounging by the stunning pool, enjoying a regal meal, or indulging in a spa treatment, every moment at Rambagh Palace is a glimpse into the extravagant lives of the past, creating memories that linger long after you leave thus making its place in the best places to visit in Jaipur.
Timings: 9 am to 5:30 pm
Don't Miss
Enjoy dining in the palace's restaurants.
Capture photographs of the opulent interiors and regal surroundings.
Shop for souvenirs at the palace's boutiques.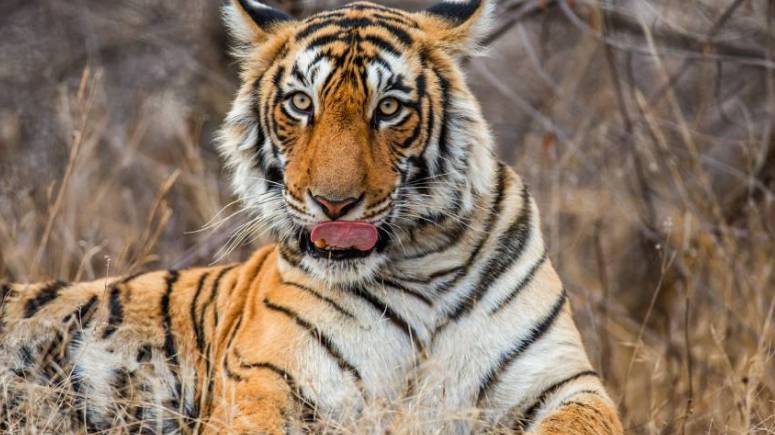 9 Nights - 10 Days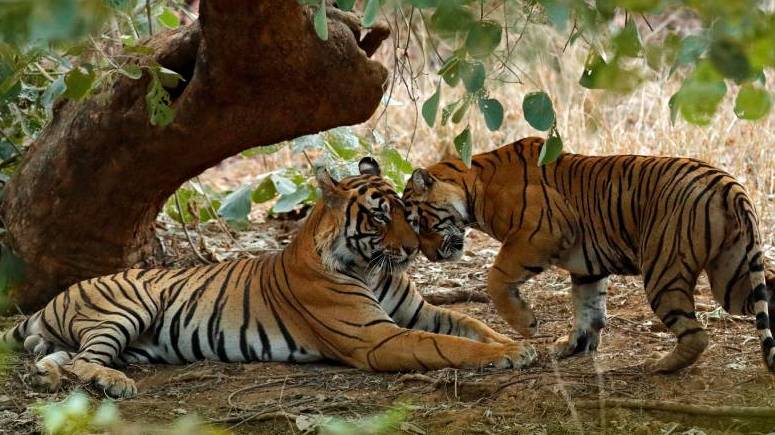 6 Nights - 7 Days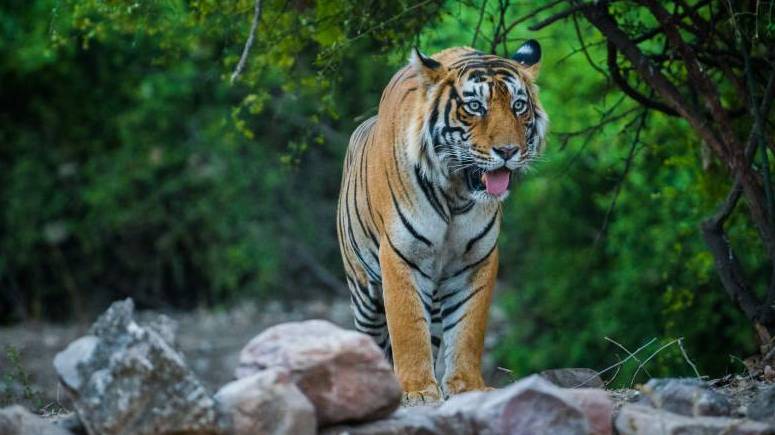 8 Nights - 9 Days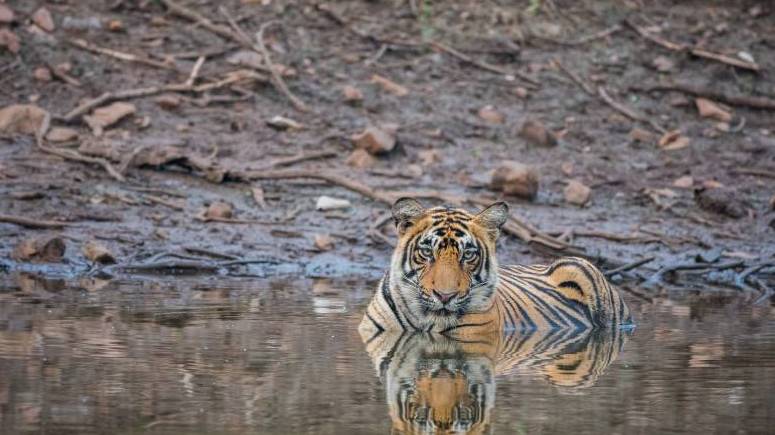 12 Nights - 13 Days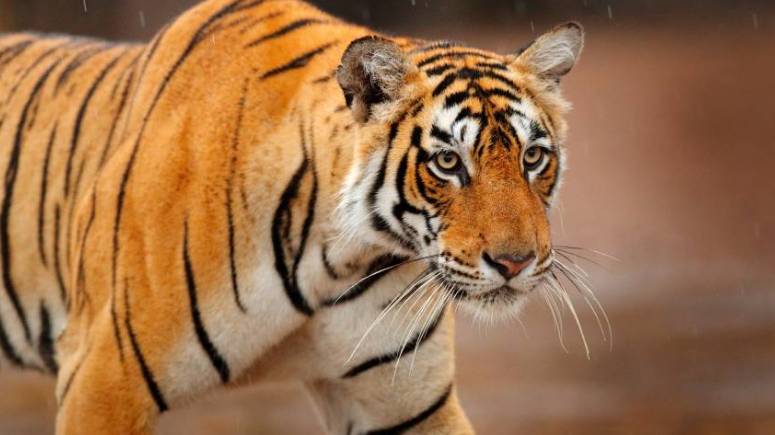 5 Nights - 6 Days
Frequently Asked Questions About Jaipur
Q. What are the popular places of Interest in Jaipur?
The popular tourist attractions in Jaipur offer you a variety of experiences, from sightseeing to shopping. The most famous tourist places are:
Amer Palace: High on the rugged hills outside of town sits ancient forts, including Amer (often called the Amber Fort), where the Jaipur royal house held court for seven centuries. Visitors ridding painted elephants can ascend to the fort to see magnificent gateways, courtyards, pavalions, and a gliterring chamber of inlaid mirrors.
Hawa Mahal: Jaipur's most famous landmark is the Palace of the Winds or Hawa Mahal, a fantasia of 1953 ornate of windows set in a rose-colored five storey facade. The palace, tier upon tier of curved arch surmounting fairy casements with "jali", lattice work screens. From here the ladies of the court could look out at festive processions without jeopardizing their modest seclusion.
Jal Mahal: A picturesque palace admist the Man Sagar Lake. It is Jaipur's lake palace surrounded with water. It is built for royal duck shooting parties.
Jantar Mantar: The architectural astronomical instruments of 18th century Rajasthani king named Jai Singh contained in an amazing, three-storey-high complex known as Jantar Mantar.
City Palace: A pride of peacocks adorn an ornate doorway in Jaipur's City Palace. Palace retainers stand at attention as in the past when Jaipur Court was headquartered here. The palace is now a fine museum. It houses a remarkable collection of textiles, paintings, manuscripts, and extraordinary weapons. On display there are two huge urns of silver, said to be the largest silver vessels in the world. Nakkarkhana-ka-Darwaza, the imposing gateway of the City Palace guarded by stone elephants, is monumental.
Jaigarh: The western skyline is dominated by the extensive walls, watch towers and gateways of Jaigarh built by Jai Singh in 1726. It is one of the few military structures of medevial India preserved almost intact, containing palaces, gardens, open and covered reservoirs, a granary, an armoury, a canon foundary and several temples. It is the royal treasury for several years. The world's largest cannon on wheels is to be found here. The fort has its own museum and provide an excellent view of Amer Palace.
Nahargarh Fort: Built in 1734, the Nahargarh Fort lies north-west of City Palace and provides some stunning views of the city down below both during daytime and night.
Sisodia Rani Ka Bagh: Has beautiful gardens, fountains, pools & some magnificent pieces of sculpture.
Albert Hall Museum: It exhibits include a natural history collection, models of yogis adopting various positions, tribal ware, dioramas depicting Rajasthani dances and sections on decorative arts, costumes, drawings and musical instruments.
Q. When is the best time to visit Jaipur
Although Jaipur can be visited any time of the year but winter season is the best time to visit Jaipur. From October to March, Jaipur receives very good weather. The days are cool and pleasant while the nights are quite cold, with temperatures dropping as low as 5°C.
Q. How to Reach Jaipur by Road, Train & Air?
Jaipur, the capital city of Rajasthan, enjoys air, rail and road connectivity to all the major towns and cities of India. Here are the best ways of reaching Jaipur by road, train and flight.
By Road: Jaipur is located on NH 8, which connects it to Delhi and Mumbai. Jaipur is linked to Kota via NH 12, while NH 11 links Bikaner with Agra passing through Jaipur. Rajasthan State Road Transport Corporation operates bus services to various cities in Rajasthan, Uttar Pradesh, Haryana, Maharashtra, Punjab and Gujarat. Bus depots are located in Vidhyadhar Nagar, Sanganer and Vaishali Nagar.
By Train: Jaipur Junction Railway Station is the major railway station of Jaipur. It operates trains to the major cities of India including Ahmedabad, Patna, Jodhpur, Kolkata, Hyderabad, Chennai, Mumbai and Bengaluru. Some of the trains that run from Delhi to Jaipur are Swarna Jayanti Rajdhani Express, Haridwar-Udaipur City Express, Ranikhet Express and Uttaranchal Express. 
By Flight: Jaipur International Airport is the primary airport of Jaipur, operating flights to various cities of India, as well as those abroad like Sharjah, Dubai, Muscat and Bangkok. Domestic carriers like GoAir, SpiceJet, IndiGo and Air Asia India operate flights from Hyderabad, Varanasi, Kolkata and Pune. International carriers such as Etihad Airways, Air India Express and Air Arabia have flights for Abu Dhabi, Dubai and Sharjah. 
 
Q. What are the accommodation options in Jaipur?
You can select from a variety of accommodation options in Jaipur, from luxury to budget hotels. There are 4 and 5 star hotels where you can enjoy a luxurious stay, or even go for 2 and 3 star hotels. Jaipur also boasts several heritage hotels where you can enjoy a stay befitting royals.
Q. What are the best places to visit nearby Jaipur?
The best nearby places to visit are:
Bairath: An important historical place with the excavated remains of a circular Buddhist temple - unique in Rajasthani and the earliest known temple in India. Bairath also has relics of the Mauryan, Mughal and Rajput periods. A mint constructed by Akbar, a beautiful Mughal garden and a remarkable monument with painted chhatris and wall built by Jahangir are other attractions.
Gaitor: The cenotaphs of the royal family are at Gaitor, just outside the city walls. The cenotaph of Maharaja Jai Singh II is particularly impressive. The cenotaphs of the maharanis of Jaipur are on Ambr road, midway between Jaipur and Amber. Nearby is the Jal Mahal (water Palace), in the middle of the lake and reached by a causeway.
Galta: The temple of the sun god at Galta is 100m above Jaipur to the east, a 2.5km climb from Surajpol. A deep, temple-studded gorge stands behind the temple and there are good views over the surrounding plains.
Ramgarh Lake: A huge artificial lake created by constructing a high bund amidst tree covered hills. While the temple of Jamwa Mata and the ruins of the old fort are some of its antiquities, its beautiful landscape, especially during in oils pools, makes it an idyllic picnic spot.
Samode: The beautiful Samode Palace, has been rebuilt and renovated and provides a fine example of the Rajput haveli architecture and is an ideal spot for outings. The highlight of the building is the exquisite Diwan-i-Khas, which is covered with original paintings and mirrorwork.
Sanganer: This small town is entered through the ruins of two ' Tripolias ' or ' Triple-gateways '. The town has a ruined palace and a group of Jain temples with fine carvings. Entry to the temples is restricted. The town is an important centre for craft, industry and produces some of the finest hand printed textiles from units of block and screen printers. This textile is popular all over the country and abroad. It is noted for its hand printed handloom industry using simple techniques.
Vidyadhar's Garden: Nestled in a narrow valley, this beautiful garden was built in honour of jai Singh's chief architect and town planner.