Overview
The Land of Royalty, Rajasthan formerly called Rajputana, is the largest state in India comprising 33 districts with Jaipur, the Pink City being the capital of the state. Rajasthan Tourism invites the travellers to unravel the age-old grandeur and opulence. The glory of Rajasthan is retained by its tourist attractions which include the gigantic forts, majestic palaces, magnificent monuments, sparkling sand dunes, grand fairs and festivals and more. Also, with the good blend of vibrant culture; a rich heritage; folk music; spectacular wildlife; flavoursome cuisine; traditional handicrafts, the princely state has successfully grabbed the attention of both Indian and International tourists. The princely state has successfully grabbed the attention of both Indian and International tourists.
When in Rajasthan, travellers can't miss out on a camel safari and what can be a better place to visit than the Thar Desert, also known as the Great Indian Desert. The desert is home to a rich in flora and fauna, which is an ideal place to visit for nature, wildlife and adventure enthusiasts. Besides, Ranthambore National Park and Keoladeo National Park also offer rich wildlife experience in Rajasthan to the tourists.
For those with love for forts, the must-visit includes Amber Fort in Jaipur, Mehrangarh Fort in Jodhpur and Jaisalmer Fort, commonly known as Sonar Quila at least once in a lifetime. These forts offer sweeping and breathtaking views of the panoramic landscape of Rajasthan. Moving to the palaces with historical significance, one should visit Umaid Bhawan Palace in Jodhpur and the City Palace in Jaipur when holidaying in Rajasthan.
Coming to the food of Rajasthan, there are a variety of dishes making one spoilt for choice. Of all, the must-try food of Rajasthan includes Dal Bati Churma, Gatte Ki Sabzi, Ker Sangri, Makhaniya Lassi, Mirchi Bada, Ghevar, Mawa/Pyaaz Kachori, Laal Maas, Bhuna Kukda and a lot more. Rich in making handicrafts and handlooms, shopping in Rajasthan offers a wonderful experience. One can head to Jaisalmer for puppets, Jaipur for blue pottery and Bikaner for handicrafts.
In a nutshell, Rajasthan has numerous ways to let you enjoy a great time either on vacation with family, friends, solo or honeymoon tour. Plan a trip, explore, take a heritage walk and get enlightened about incredible Rajasthan.
Places to Visit Nearby Ranthambore
Rajasthan Wildlife Tour Packages
View All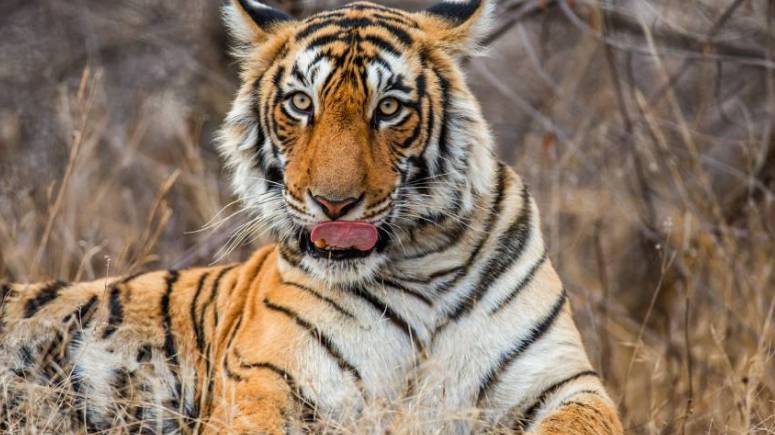 9 Nights - 10 Days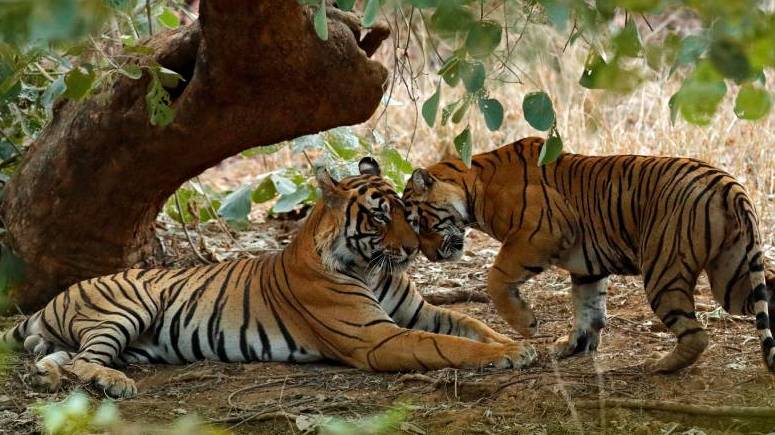 6 Nights - 7 Days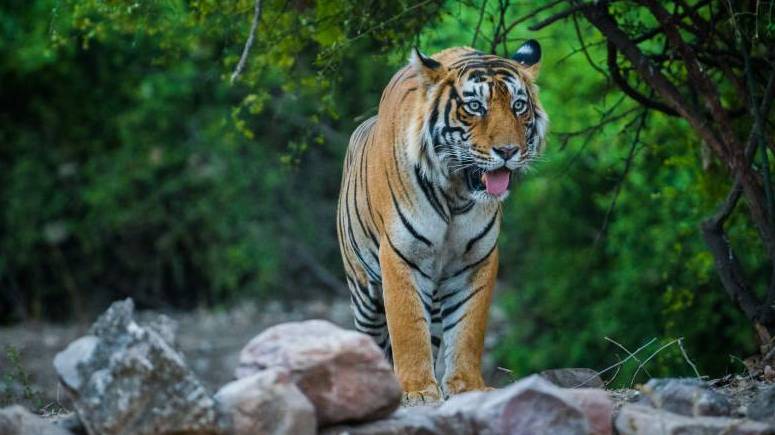 8 Nights - 9 Days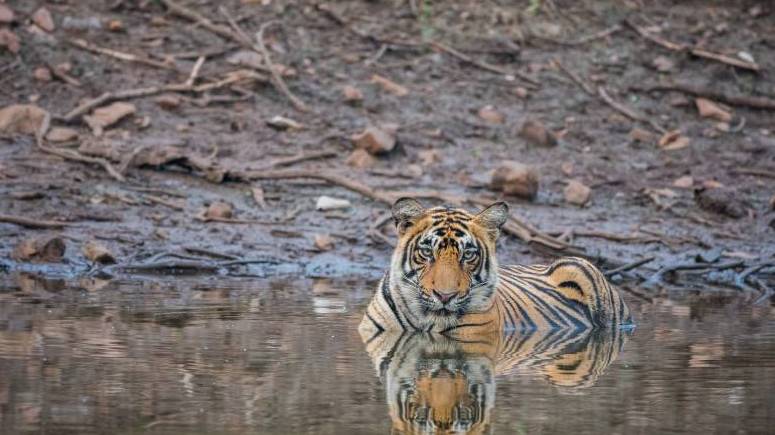 12 Nights - 13 Days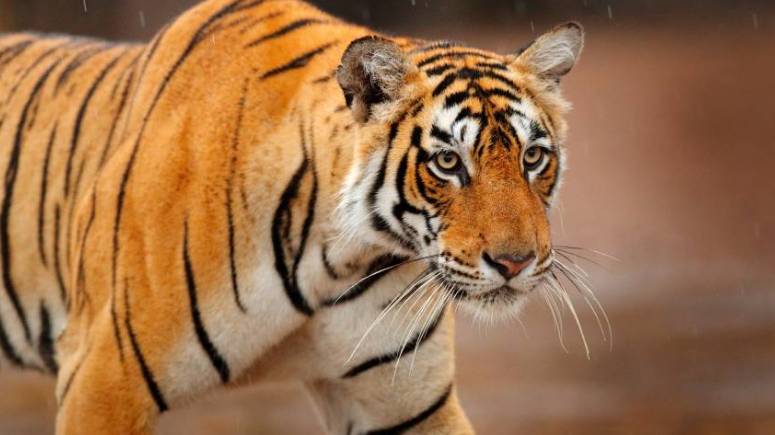 5 Nights - 6 Days
Frequently Asked Questions About Rajasthan Tourism
Q. What are the popular tourist destinations in Rajasthan?
Rajasthan offers a diverse range of experiences to the tourists. No matter which places one chooses for holidaying in the state, one will get the opportunity to witness the most colourful and exotic side of India at its best. Of all the must-visit tourist destinations in Rajasthan are Jaipur, Udaipur, Jaisalmer, Jodhpur, Bundi, Bikaner, Chittorgarh, Ranthambore National Park, Keoladeo National Park.
Q. What are the must visit attractions in Rajasthan?
A visit to Rajasthan will bring one close to the historical monuments, forts, palaces, museums, lakes, desert areas, national parks, shopping avenues and more. Of all, the must-visit tourist attractions in Rajasthan include City Palace, Amber Fort, Hawa Mahal, Nahargarh Fort, Albert Hall, Birla Mandir in Jaipur; Lake Pichola, The Royal Vintage Car Museum, Bagore ki Haveli, Saheliyon ki Bari in Udaipur; Keoladeo National Park, Bharatpur Palace and Museum, Lohagarh Fort, Dholpur Palace in Bharatpur and more. 
Q. When is the best time to visit Rajasthan?
The winter months between November and March are the best time to visit Rajasthan. The weather is cool, pleasant and in favour of sightseeing and exploring the state at its best. From April to June, it gets very hot and humid in Rajasthan with the maximum temperature rising up to 48º C during the day. Besides, the monsoon months between July and September are good to go for a holiday in Rajasthan.
Winter Season: Winter months between November and March is the best time to visit Rajasthan. During this season the temperature ranges from 10°C to 27°C. The weather is pleasant to go for a sightseeing tour. However, nights in Rajasthan are relatively cool. Tourists wishing to explore the desert region of Rajasthan including Jodhpur, Bikaner, Jaisalmer can plan a trip during the winter season. Besides, one can even enjoy a number of festivals and adventures in the state.
Summer Season: Rajasthan in summers can get extremely hot with the maximum temperature rising up to 48º C. For the tourists who don't mind exploring Rajasthan during the scorching summer months can plan a trip. One can head to Mount Abu, Kumbhalgarh or Ranakpur as the temperature in these tourist destinations is comparatively pleasant for a sightseeing tour.
Monsoon Season: Monsoon in Rajasthan which starts from July to September is a good time to go for a vacation. With little rain, the state turns out to look even more beautiful. For those who wish to visit Rajasthan during the monsoon season can head to visit Bundi, Mandawa, Udaipur, and Keoladeo National Park. 
Q. How to Reach Rajasthan by Road, Train, & Flights?
Reaching Rajasthan is convenient as it enjoys good air, train and road connectivity. The state is well connected to the major cities of India as well as abroad. Here is how travellers can choose to reach the 'Land of Maharajas.' 
By Road: With 20 National Highways (NH), Rajasthan shares smooth road connectivity to the other major cities and states of India. Of all, NH8 is the most important highway connecting Rajasthan to the capital city of India-Delhi, along with Jaipur, Udaipur, Agra, Ahmedabad, Vadodara, Mumbai and more. Rajasthan offers commendable bus services to and from Gujarat, Uttar Pradesh, Maharashtra, Punjab, Madhya Pradesh, Haryana, and Delhi. These buses are regulated by the state government under the name of Rajasthan State Road Transport Corporation (RSRTC). Besides, one can even opt from private buses that operate from the state. 
By Train: Rajasthan shares good railway connectivity to the big cities of India like Delhi, Mumbai, Kolkatta, Chennai, Bengaluru, Hyderabad and more with major railway stations in Jaipur, Ajmer, Jodhpur, and Udaipur. These cities have regular trains to destinations including Kota, Ajmer, Bikaner, Bundi, Bharatpur, Alwar, Bundi, Jaisalmer, etc. Besides, those who wish to experience a royal journey to Rajasthan can opt for 'Palace on Wheels' which runs through Jaipur and offer fabulous royal splendour of Rajasthan.
By Flight: With three major airports Jaipur, Udaipur, and Jodhpur, Rajasthan operates both domestic and international flights. The state is well connected by air with the cities in India like Ahmedabad, Delhi, Kolkata, Mumbai, Bengaluru, Thiruvananthapuram, etc. For those travelling from Delhi, booking a flight till Jaipur would be more convenient. However, those travelling from Mumbai, booking a flight till Udaipur would be an ideal choice. The international destinations connecting Jaipur by air include Muscat, Dubai, Sharjah, Kuala Lumpur, Bangkok, and Singapore. 
Q. What are the accommodation options in Rajasthan?
Accommodation is hardly a problem during a trip to Rajasthan as there are a number of options for tourists to choose from. Right from luxurious hotels and resorts to boutique hotels, from mid-range to budget hotels, there are a lot of places to stay in Rajasthan offering a unique experience with the best facilities and amenities.