Overview
Ranthambore boasts being home to a large number of mammals, reptile, and bird species. The national park in Rajasthan is primarily known as the home to Royal Bengal Tigers. Other than this, the national park also has a rich population of leopards, sloth bears, several deer species like chital (spotted deer), marsh crocodile, palm civet, jackal, desert fox, serpent eagle, waterfowl that along with others make 40 species of mammals, 35 species of reptiles and 320 species of birds.
The popular wild animals in Ranthambore includes Tigers, Leopards, Striped Hyenas, Sambar deer, Chital, Nilgai, Common or Hanuman langurs, Macaques, Jackals, Jungle cats, Caracals, Sloth bears, Black bucks, Rufoustailed Hare, Indian Wild Boar, Chinkara, Common Palm Civets or Toddy cat, Coomon Yellow Bats, Desert Cats, Fivestriped Palm Squirels, Indian False Vampires, Indian Flying Foxes, Indian Foxes, Indian Gerbilles, Indian Mole Rats, Indian Porcupines, Longeared Hedgehogs, Ratels, Small Indian Mongoose, Small Indian Civets and Common mongoose.
The park also has a large number of marsh crocs Reptiles, Snub Nosed Marsh Crocodiles, Desert Monitor Lizards, Tortoise, Banded Kraits, Cobras, Common Kraits, Ganga Soft Shelled Turtles, Indian Pythons, North Indian Flap Shelled Turtles, Rat Snakes, Russel's Vipers, Saw-scaled Vipers and the Indian Chamaeleon.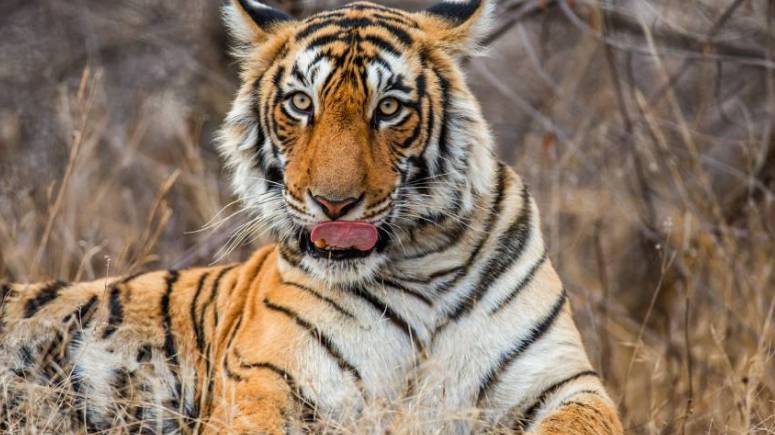 9 Nights - 10 Days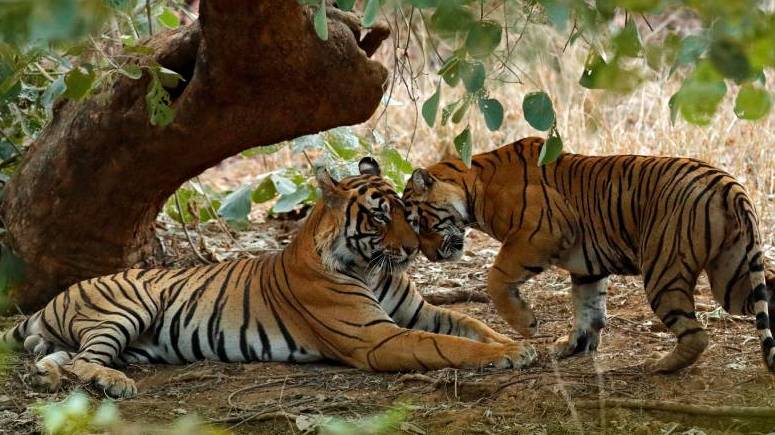 6 Nights - 7 Days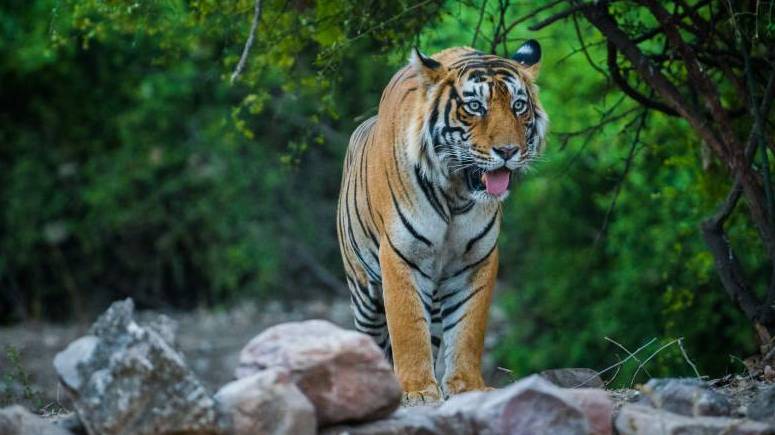 8 Nights - 9 Days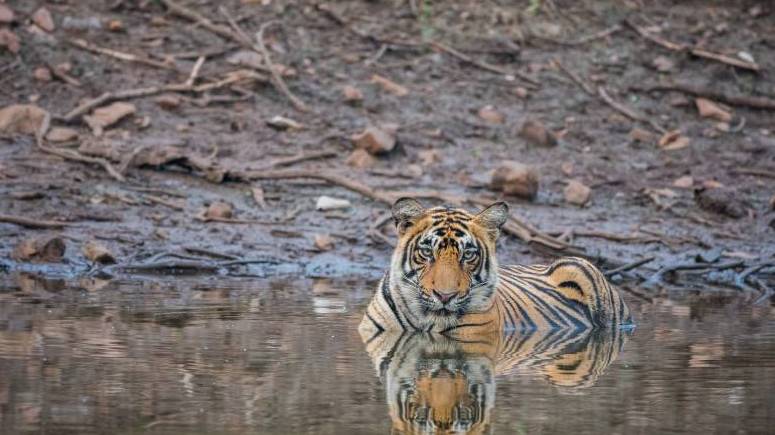 12 Nights - 13 Days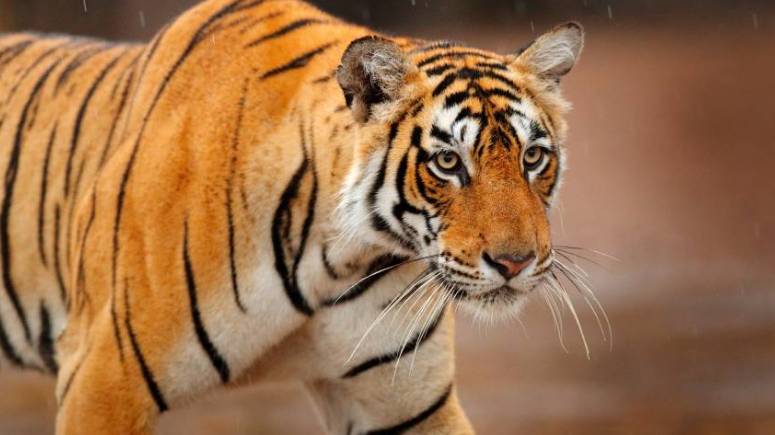 5 Nights - 6 Days
Frequently Asked Questions About Ranthambore Wild Animals
Q. Is Ranthambore a good destination for tiger sighting?
Ranthambore boasts being home a large number of tigers and thus is one of the best wildlife destinations in India for tiger sighting.
Q. What kind of birds can be seen in the Ranthambore park?
With more than 300 species of avifauna and migratory birds, Ranthambore is one of the best places for birdwatching in India. Serpent eagle, waterfowl, cormorant, painted spurfowl, sarus crane, bronzed-winged jacana, sandpiper, kingfisher, nightjar, painted sandgrouse, and great-horned owl are some of the birds that can be found in the national park.
Q. Are there elephants in Ranthambore?
No, Ranthambore national park has no population of elephants.
Q. Which animals can be spotted in Ranthambore apart from Royal Bengal Tigers?
Apart from Royal Bengal Tigers, leopards, sloth bear, sambar deer, palm civet, striped hyena, spotted deer, and marsh crocodiles can be sighted in Ranthambore National Park.