Overview
Delhi is the capital of India, and as a tourist, offers plentiful opportunities for sightseeing & having an enjoyable time. It served as the capital of British & Mughal empires in the past, both of which built magnificent structures during their rule. Many of them are top tourist attractions in Delhi, including Red Fort, Jama Masjid, Qutub Minar, Humayun's Tomb, India Gate, Parliament House & Rashtrapati Bhawan.
Besides going on a sightseeing tour of Delhi to explore its historical legacy, shopping is one of the most enjoyable things to do in Delhi. The most famous shopping places in Delhi are Dilli Haat, Janpath Market, Khan Market, Sarojini Market, Lajpat Nagar & Chandni Chowk.
Connaught Place, with its colonnaded Georgian style buildings, global chain stores, stylish restaurants & bars. Taking a ride in the Delhi Metro is an easy & convenient way of exploring Delhi, since several tourist attractions are located in close proximity to the metro stations.
Delhi also offers ample scope for those tourists who possess a spiritual bent of mind & wish to visit religious places. The most famous religious places in India visited by tourists are Lotus Temple, Akshardham Mandir, Hazrat Nizamuddin Dargah, Kalkaji Mandir, Chhatarpur Temple, Sri Aurobindo Ashram & Gurudwara Bangla Sahib.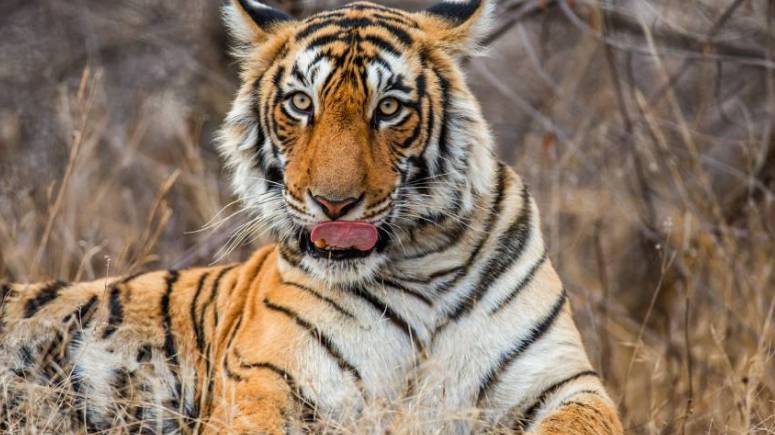 9 Nights - 10 Days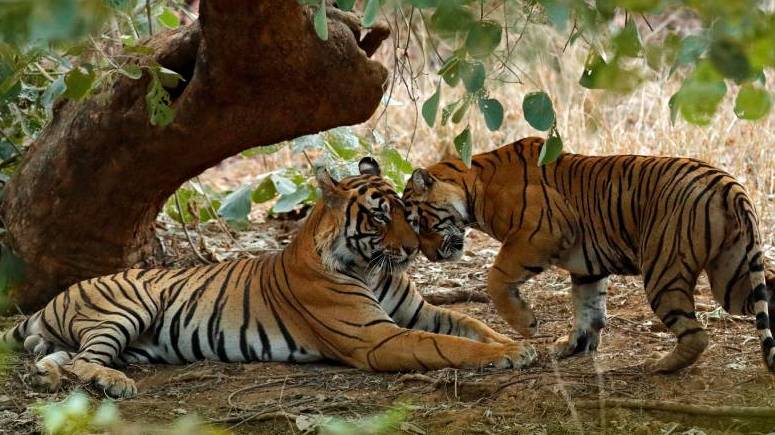 6 Nights - 7 Days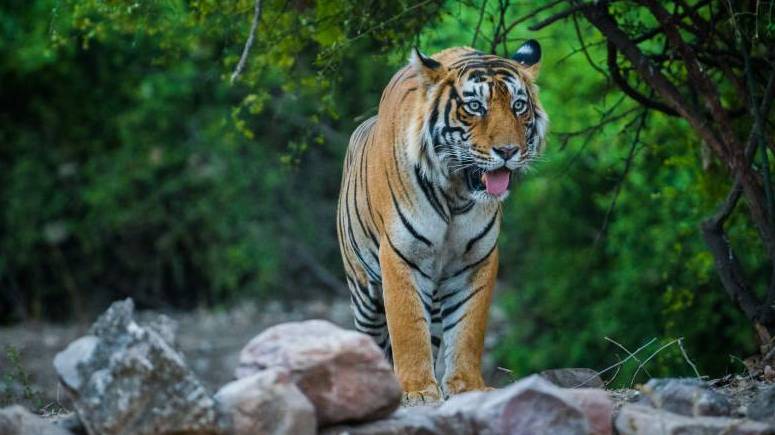 8 Nights - 9 Days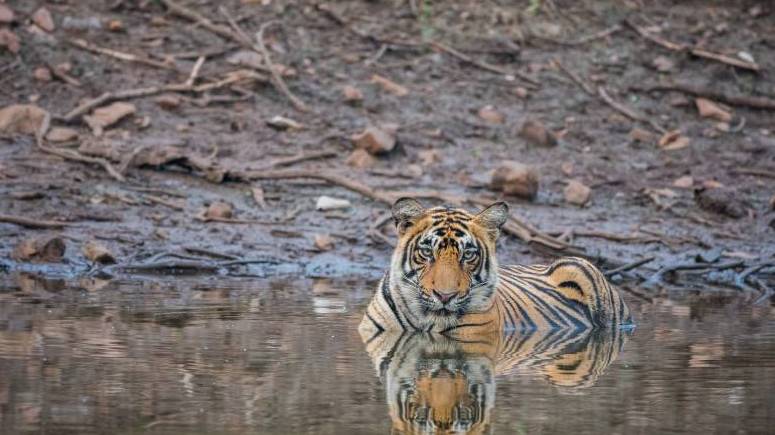 12 Nights - 13 Days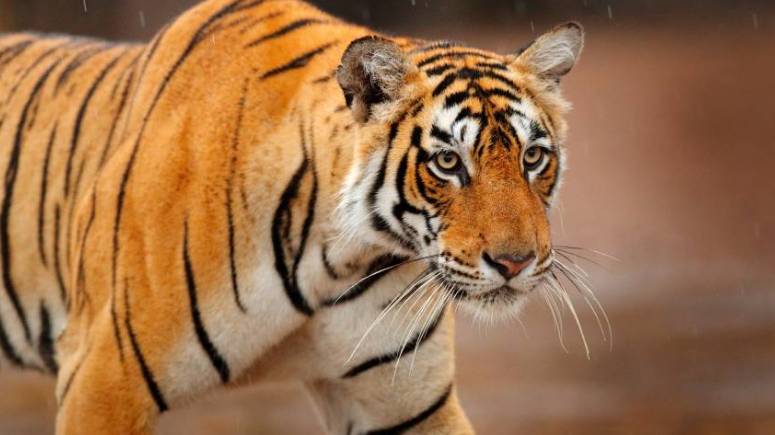 5 Nights - 6 Days
Frequently Asked Question About Delhi Tourism
Q. What are the UNESCO World Heritage Sites in Delhi?
There are 3 UNESCO World Heritage Sites in Delhi: Qutub Minar, Humayun's Tomb & Red Fort Complex.
Q. What are the top 10 attractions to visit in Delhi?
The popular tourist attractions in Delhi offer a diverse range of experiences. Following are the top 10 most visited places in Delhi:
Red Fort: The Red Fort in Delhi is a UNESCO World Heritage Site built out of red sandstone whose gigantic walls stand at a height of 75 feet. It was constructed by the 5th Mughal emperor Shah Jehan. 
Humayun's Tomb: Humayun's Tomb was built in the 1560s by the Mughal emperor Humayun's wife, Bega Begum. It's a UNESCO World Heritage Site, and charms visitors with its Persian style of architecture, lush Mughal Gardens & the water channels for the fountains. 
Qutub Minar: Qutub Minar is a UNESCO World Heritage Site famous for being not just the highest brick minaret in the world but a masterpiece of Indo-Islamic style of architecture. It measures 73 meters in height & was built in 1199 AD by Qutub-ud-din Aibak. 
Jama Masjid: Jama Masjid is one of the largest mosques in India whose courtyard can accommodate 25,000 devotees approx. The construction of the mosque was completed in 1656, after almost 12 years. The southern tower of the mosque offers panoramic views of the surroundings.
India Gate: India Gate is a war memorial located on Rajpath, built to commemorate the 70,000 soldiers of the British Indian Army who lost their lives in the First World War between 1914-1921. Beneath the archway stands a black marble plinth with a reversed rifle, top by a war helmet & surrounded by four urns, one of which houses an eternal flame.
Lotus Temple: Lotus Temple is aesthetically pleasing & spiritually soothing. Famous among the locals as Lotus Temple, it's named so after its lotus shape. During the night, its beauty is enhanced several times over when it's illuminated.
Dilli Haat: Dilli Haat is where you need to be if you want to lay your hands on authentic Indian handicrafts, ethnic wares & cuisines of each region/state of India. At present, there are 3 Dilli Haat's: Janakpuri, Pitampura & INA Market.
Akshardham Temple: Akshardham Temple is an exercise in grandeur & magnificence. It is 141 feet high, 316 feet wide & 356 feet in length. Another eye-catching spectacle is the 148 life sized elephants weighing around 3,000 tons.
Lodi Gardens: Lodi Gardens is a popular hangout for people, and on any given morning, you can spot walking & exercise enthusiasts. Spread over 90 acres, it houses the tomb of Muhammad Shah & Sikandar Lodi, and other architectural structures by the 15th century by Lodis. 
Rashtrapati Bhavan: Rashtrapati Bhavan is the official residence of the President of India, and located at the western end of Rajpath. Noteworthy architectural structures inside are the Durbar Hall, Ashoka Hall, Dome, Viceroy's stairs, 8 marble lion statues & the famous Mughal Gardens.
Q. What is the best time to visit Delhi?
November to March is the best time to visit Delhi. The weather is cool and pleasant during this time, and offers the perfect conditions for sightseeing and exploring. From April to October, it can get very hot, with temperatures often exceeding 40 degrees Celsius. Although the mercury drops a few notches during the rainy season, it gets quite humid. If you are used to travelling in hot weather, then you can visit Delhi during the summers too. 
Winter Season: Winters in Delhi start from November and last till March. The maximum and minimum temperature during this time is 7°C and 15°C. The weather can get really cool and pleasant, and this is the best time for visiting it from a tourism point of view. Winters in Delhi are marked by dense fog and haze, making the days cold and the nights colder. It receives rainfall towards the end of January, which is sometimes accompanied by hail. From late February onwards, the days gradually begin to get warmer, thus marking the end of winter. Sometimes though, the winter season extends into the beginning of March.
Summer Season: It can get extremely hot during the summers in Delhi, with temperatures often crossing 40°C. The summer season in Delhi starts in April and lasts till June, during which time, the days are scorching hot, and even the nights. Relief arrives only in late June, in the form of monsoons. The extreme heat can be a deterrent to many visitors, and if you are uncomfortable with hot weather, it is better to avoid travelling to Delhi during this time.
Monsoon Season: Monsoon in Delhi begins from late June and lasts till late September. Although the temperature falls below 40°C, the humidity levels gradually rise in June. July and August are the most humid months, with the constant sweat being a source of discomfort and irritation to many. 
 
Q. What is the best way to reach Delhi?
Reaching Delhi is hardly difficult, as it enjoys air, train and road connectivity. It is well connected to other major cities of India as well as those abroad. Here's how to reach Delhi by road, train and flight. 
By Road: Delhi enjoys good road connectivity to other major cities of India, besides Agra, Jaipur, Haridwar, Dehradun and Mathura. The three major bus terminals in the city are Kashmere Gate, Anand Vihar and Sarai Kale Khan. Buses to famous hill stations like Shimla and Manali are available from Himachal Bhawan in Mandi House. Buses to famous tourist destinations in Rajasthan like Udaipur, Jodhpur and Jaipur are also available from Bikaner House on Pandara Road. Delhi is connected to several parts of the country through various highways. For example, National Highway 1, which connects New Delhi to the town of Attari in Punjab, passes through Amristsar, Jalandhar, Karnal, Panipat, Sonipat and other cities. National Highway 2, also known as Delhi-Kolkata Road, passes through Faridabad, Etwah, Kanpur, Allahabad, Varanasi, Dhanbad and Durgapur, among others. 
By Train: There are four major railway stations in Delhi: New Delhi Railway Station (NDLS), Old Delhi Railway Station (DLI), Anand Vihar Railway Terminal (ANVT) and Hazrat Nizamuddin Railway Station. Prepaid taxi booths are available outside these stations, and you can book a taxi from them. These railway stations are also connected to the Delhi Metro. 
By Flight: Indira Gandhi International Airport is the major airport in Delhi, and runs both domestic and international flights. International flights run on Terminal 3, with some of the flight carriers operating international flights being Air India, Indigo, SpiceJet, Vistara and GoAir (which also uses Terminal 2). Terminal 1C and Terminal 1D are used for domestic arrivals. Regular Delhi Transport Corporation Buses (DTC) are available outside the airport, besides taxis and metro connectivity. Prepaid taxis run by the government are also available outside the airport. 
Q. Are there good accommodation options in Delhi?
Accommodation is hardly a problem during your stay in Delhi, as visitors have a lot of options to choose from. You can enjoy a luxurious stay at one of the luxury hotels, or go for boutique hotels, where you can stay in style, and offer a unique experience. You can also go for budget hotels which are easy on the pocket but are very comfortable.