Overview
Nagrahole National Park is located in the districts of Kodagu and Mysore, in the state of Karnataka. The national park gets its name from the Nagarahole River (Cobra river in the regional language) which runs through its center. Nagarhole is the former hunting grounds of the erstwhile rulers of the Kingdom of Mysore, the Wodeyars.
In 1955, the park was initially constituted into a sanctuary, which was spread over 258 square kilometers. With time, the area was enlarged to incorporate the bordering territories of Mysore district, leading to a massive space of 640 square kilometers. Nagarhole was designated as a national park in 1988.
A part of the Nilgiri Biosphere Reserve, Nagarahole National Park along with Mudumalai Wildlife Sanctuary (325 sq. kms), Wayanad (350 sq. kms), and Bandipur National Park (875 sq. kms), is among the best protected and last remaining habitats for endangered species like the tiger and elephant.
Nagarhole National Park boasts rich forest cover, slopes, valleys, small streams, and waterfalls. It also has a healthy predator-prey proportion, with numerous tigers, elephants, Indian Panthers, gaur, and deer (sambar, chital, and so on).
Park Overview at a Glance
Establishment Year: 1955
Located in: Karnataka
Total Park Area: 640 sq km
Best Time to Visit: October to May
Flora of Nagarhole National Park
Nagarhole National Park is marked by North Western Ghats moist deciduous forests and Central Deccan Plateau dry deciduous forests. The former comprises rosewood and teak in the southern area majorly, while the latter comprises of thorny wattle and Pala indigo in the eastern area. Another type is the sub-montane valley swamp forests which are lined with multiple species of the Eugenia genus.
Visitors will find a plethora of commercially significant trees including sandalwood, silver oak, rosewood, and teak. The dry deciduous forests also comprise crocodile bark, Indian Kino Tree, Lagerstroemia lanceolata, kadam, and cotton tree.
Indian Gooseberry and beechwood are also found in abundance here. The forests are also home to a variety of shrubs, including tick clover, helicteres species, and horse nettles. Conspicuous tree species found in Nagarhole include golden shower tree, clumping bamboo, and flame of the forest.
Fauna of Nagarhole National Park
Nagarhole National Park is home to several species of mammals as well as birds. Top animals to spot here are leopard, Royal Bengal Tiger, sloth, antelope, ussuri dhole, elephant, and sambar deer. Visitors must watch closely when they are near bamboo trees, since it is very common to find elephants there. Visitors will come across leopard cat, gray langur, jungle cat, civet, Indian giant flying squirrel, and other animals.
During summer season, the park is a haven for birdwatchers. Since the artificial water bodies transform into puddles, many birds are drawn to it. Over 250 species of birds, including migratory, frequent the park. The white backed vulture, Nilgiri Wood Pigeon, greater spotted eagle, red headed vulture, oriental white ibis, blue winged parakeet and Malabar Grey Hornbill, are the most popular visitors here. Towards the dry area of Nagarhole, travellers can spot Indian Robin, painted bush quail, yellow-legged green pigeon, and Indian Peafowl.
A variety of reptiles are also found across the park. The most popular ones are muggers, bamboo pit viper, Indian Monitor Lizard and Indian Rock Python. Nagarhole is home to over 60 species of ants and 96 species of dung beetles.
Best Wildlife Tour Packages India
View All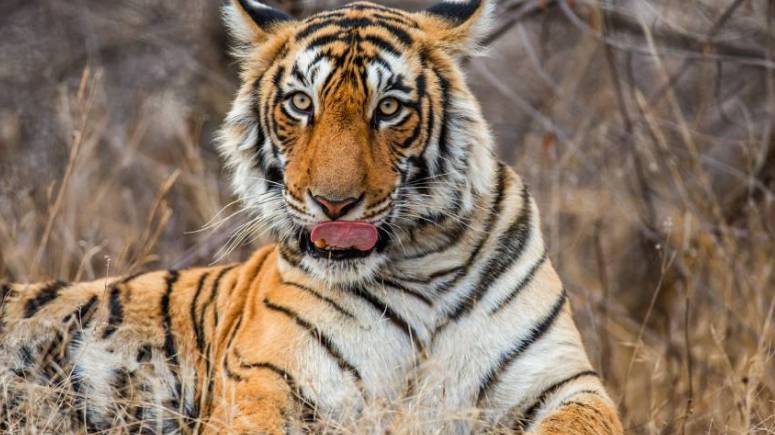 9 Nights - 10 Days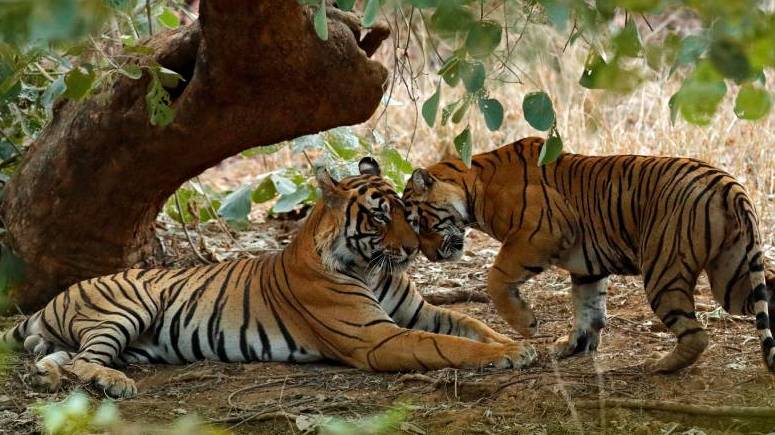 6 Nights - 7 Days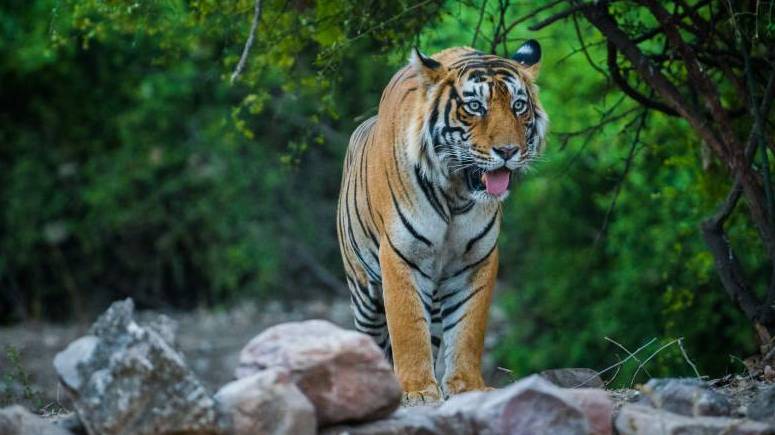 8 Nights - 9 Days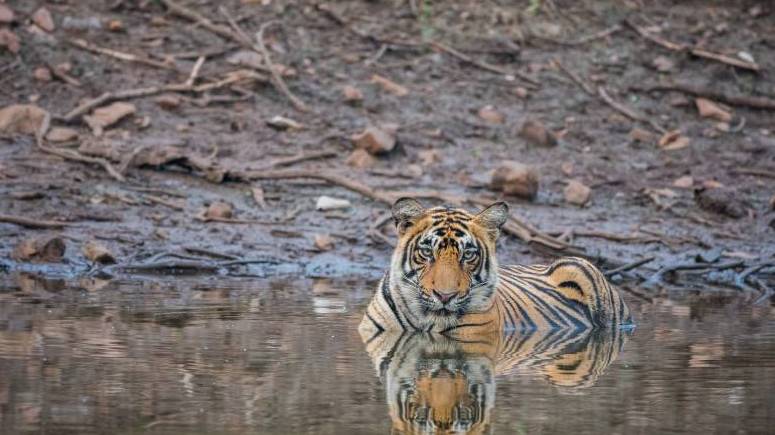 12 Nights - 13 Days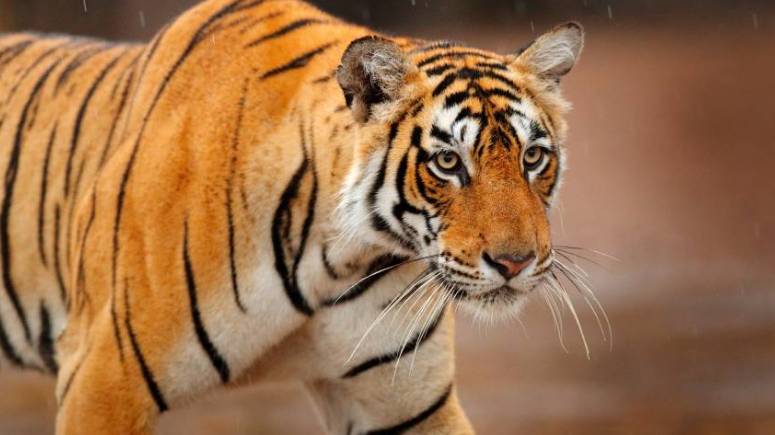 5 Nights - 6 Days
Frequently Asked Questions About Nagarhole National Park
Q. Where to stay in Nagarhole National Park?
The Nagarahole National Park is extremely rich in vegetation, wilderness, wildlife, and dense forests. For those who wish to stay in the lap of nature, there are several alternatives inside the park itself. Visitors may opt from a range of guesthouses, resorts and jungle lodges suiting their preferences and budget. Top options to stay in Nagarhole are Kabini River Lodge, Machaan Resort, and Jungle Inn. It is advised to book in advance, especially during the peak season, since the demand is high. Visitors may also opt to stay nearby in Kabini, Coorg, or Kutta.
Q. What are the Safari Timings of Nagarhole National Park
Visitors may choose from jeep, boat, and bus safaris, depending upon the animals which they wish to spot. During the peak season, visitors are advised to contact the forest department and schedule plans in advance, since the safaris operate on a first come first serve basis. Additionally, traditional boat rides (coracle) are also offered in Nagarhole.
Jeep Safari
Morning: 5:30 AM to 10:00 AM
Evening: 3:00 PM to 7:00 PM
Boat Safari
Morning: 6:30 AM to 9:15 AM
Evening: 3:30 PM to 6:15 PM
Bus Safari
Morning: 6:00 AM to 9:00 AM
Evening: 3:00 PM to 5:00 PM
Q. How to Reach Nagarhole National Park?
The Nagarhole National Park can be reached by the following means of transportation:
By Train: Mysore/Mysuru (80 km) is the nearest railway station from Nagarhole National Park.
By Air: Mysore/Mysuru Airport, located at a distance of 96 km, is the nearest airport from the National Park. This airport offers direct flights to Goa, Hyderabad and Bengaluru. Bangalore/Bengaluru Airport, located at a distance of 236 km, is the closest international airport from Nagarhole. Among the busiest airports in the country, Bengaluru Airport offers connections to international destinations such as Dubai, Singapore, Bangkok, Beijing, London and Paris.
By Road: The Nagarhole National Park can be accessed via SH 86. Regular bus services provided by the state government and private entities connect the National Park to Mysore, Bangalore, and Madikeri.
Q. When is the best time to visit Nagarhole National Park?
The best time to visit the National Park is from October to May.
Q. What are the popular tourist attractions in & around Nagarhole National Park?
The major attractions in and around the park are:
Irupu Falls: Located 20 kms from Nagarhole, the Irupu Falls are locally known as Lakshmana Tirtha Falls. These falls are the product of Lakshmana Tirtha (stream originating in Brahmagiri Peaks) and culminates in the Kaveri River. The beautiful cascade, nestled in the dense forests of Western Ghats, drops from a height of 170 feet. Local legend suggests that Lord Rama and Lakshmana (his brother) crossed the Brahmagiri range in their search of Rama's wife Sita. When Rama asked Lakshmana for potable water, his brother shot an arrow at the Brahmagiri hills. This act of his gave birth to the river Lakshmana Tirtha.
Kutta: A quaint town easily accessible via road, Kutta serves as a gateway to numerous surrounding tourist attractions. It is the ideal location to stay if you wish to cover multiple sites, such as Nagarhole National Park, Tholpetty Wildlife Sanctuary, Kabini backwaters and Iruppu Falls. The small town's tranquil setting and leisurely way of life provides visitors an authentic country life experience, and a chance to detox from fast paced city life.
Brahmagiri Wildlife Sanctuary: Located roughly 100 kms from Nagarhole, the Brahmagiri Wildlife Sanctuary comprises acres of evergreen and semi-evergreen forests alongside vast grasslands. The Brahmagiri Peak (1608 meters), which is a part of the sanctuary, is the prime reason behind its popularity among trekkers. Brahmagiri also draws visitors owing to scenic location, which is in the midst of coffee and cardamom plantations. Visitors will be able to spot diverse wildlife here such as elephants, leopards, tigers, Nilgiri Langurs, sloth bears, king cobra and jungle cats.
Wayanad National Park: Located approximately 50 kms from Nagarhole, Wayanad National Park is the second largest wildlife sanctuary in the state of Kerala. Blessed with lush forests, the sanctuary houses a wide variety of endangered flora and fauna. Presently it is a part of Nilgiri Biosphere Reserve. Owing to its huge elephant populace, Wayanad comes under Project Elephant.