Overview
Nestled on the boundary of Seoni and Chhindwara Districts of Madhya Pradesh, close to the northern periphery of Maharashtra, "Pench National Park" is counted amongst the most popular national parks of Central India. The beautiful wildlife destination spreads across a sprawling area of 758 sq. km., and has been named after the majestic Pench River that flows right across its heart and divides the whole expanse into two equal halves, both of which abound in luxurious vegetation and a surreal wildlife existence.
The region in and around the Pench National Park boasts a fascinating history. Its exotic scenic beauty and rare and indigenous flora & fauna has often been captured in several wildlife texts and literature dating back to the 17th and 18th centuries. The most notable of all the collections is the 20th century classic, "The Jungle Book", written by the legendary author, Rudyard Kipling. Besides showcasing an adventurous journey of a boy named Mowgli who is raised in the jungle by a family of wolves, the book also explicitly presents an exhaustive panorama of nature's umpteen abundance in this mysterious expanse of the Satpura Hill Ranges.
Travellers who wish to tour Pench National Park must note that there are two main entry gates – Turiya and Karmajhiri. Be it a jungle safari, a bird watching tour or a cycling expedition, every major wildlife activity in Pench commences from these two gates.
Park Overview at a Glance
Establishment Year: Pench National Park was originally established as a Wildlife Sanctuary in 1965, however, it rose to the status of National Park in 1975, and to the position of a Tiger Reserve in 1992.
Located In: Chhindwara and Seoni Districts, Madhya Pradesh, India.
Total Park Area: Pench National Park sits across a total sprawling area of 757.85 sq. km., which includes 292.85 sq. km. of core zone, and 465.00 sq. km. of buffer area.
Best Visiting Time/Month: November through February
Flora & Fauna of Pench National Park
Also popularly known as Mowgli Land, Pench National Park is tucked away in the central highlands of India, and serves as an important habitat for a huge array of endangered and vulnerable animal species. Some of the most commonly spotted ground creatures here include the Indian Leopard, jungle cat, sloth bear, dhol or the Indian Wild Dog, Indian Bison, sambar, nilgai and common palm & Small Indian Civet. Around 13 species of reptiles, including the venomous cobra, python, banded krait and russell 's viper have been reported too. It shouldn't come as a surprise that Pench National Park in particular, is the abode of the real Sher Khans or the ferocious Royal Bengal Tigers. They make for a significant feature of the park, while also contributing to the state's overall wildlife tourism.
Pench National Park has been recognized for its rich treasure of birdlife too. The wetlands of the park not only provide suitable habitat for the residential avifauna species but also serve as breeding grounds for several migratory winged creatures that fly here from far off lands during the winter months in search of warmer weather conditions. Talking about the most commonly sighted birds in Pench, the list includes the ever enchanting Indian Pitta, Malabar Pied Hornbill, crimson-breasted barbet, red-vented bulbul, grey-headed fish eagle, lesser whistling teal, and numerous migrant beauties such as heron, egrets, pied kingfisher, bear-headed geese, brahminy ducks, coots, river tern and small pratincole among many colourful others. According to the latest census conducted by the wildlife authorities, more than 285 resident and migratory birds have been spotted in Pench National Park till date, no wonder, it has been acknowledged as a birder's paradise, offering them the most fascinating bird watching experience ever.
As far as flora and vegetation of Pench National Park is concerned, the land has been bestowed with rich and affluent forests that are distributed throughout the expanse of the park. There are southern tropical teak dominated dry deciduous forests that gradually amalgamate with the tropical mixed deciduous forests along with different varieties of shrubs, climbers and other tall trees. Few of the most common species of flora seen in Pench primarily include mahua, palash, neem, saja, kullu and sal. Fruit trees like mango, Jamun (Indian Plum) and custard apples are also very common, and can be seen covering vast stretches of the park. There is also a sparse population of bamboo in some areas, particularly around the water banks. The flora in Pench National Park also includes some rare and indigenous varieties of herbs with medicinal properties.
Best Wildlife Tour Packages India
View All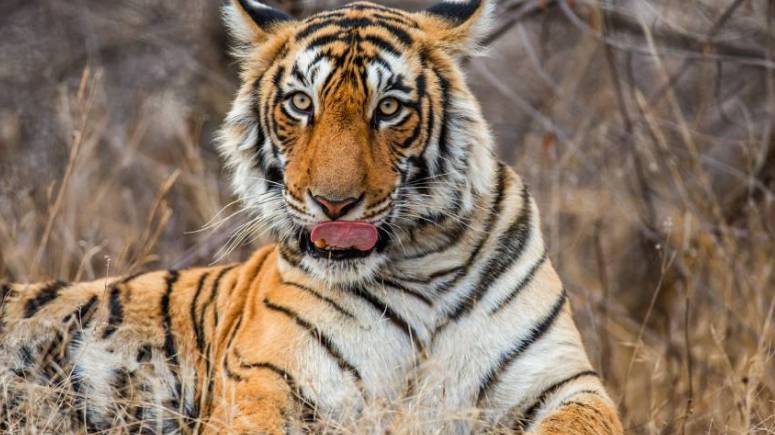 9 Nights - 10 Days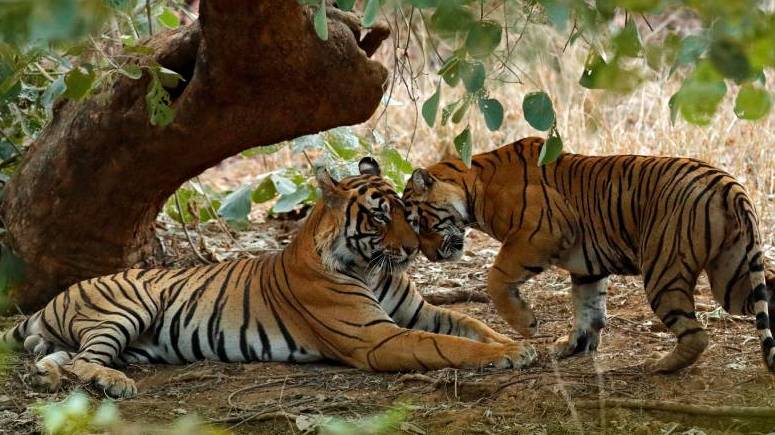 6 Nights - 7 Days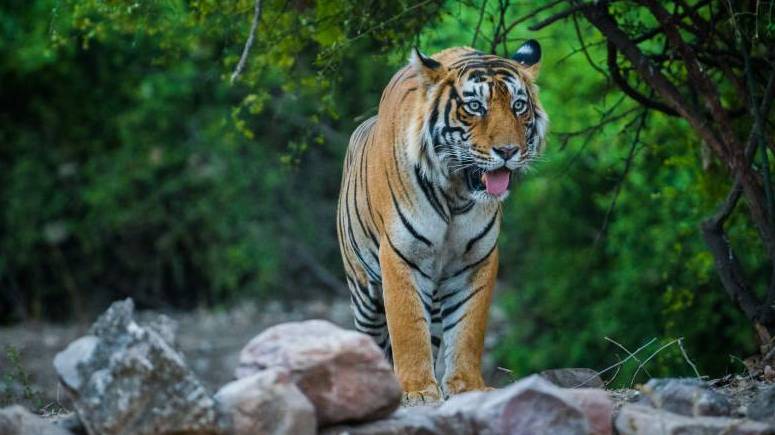 8 Nights - 9 Days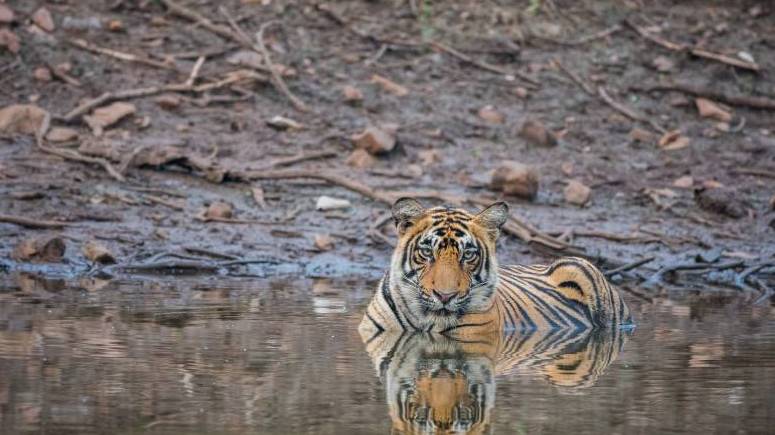 12 Nights - 13 Days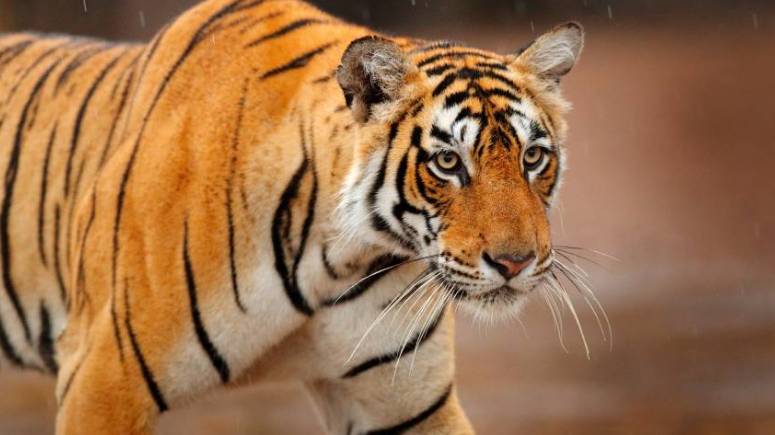 5 Nights - 6 Days
Frequently Asked Questions About Pench National Park
Q. When is the best time to visit Pench Tiger Reserve?
The magnificent Pench National Park is best visited between October and March, when the weather is pleasantly cool, and there is a high probability of wildlife spotting. Those who are into bird watching, must plan their visit to Pench particularly during November and February, when the entire jungle is filled with hundreds of resident and migratory birds. You are most likely to spot the tigers from April until June, as the hot weather drives them out of their dens and towards the water bodies.  
Q. Where to stay in Pench National Park?
Known as a well-known tourist destination in the state of Madhya Pradesh, Pench consists of a variety of accommodation options offering a comfortable stay to the travellers. From budget resorts and government operated guesthouses that provide excellent facilities without burning a hole in your pockets to luxury properties that turn your vacation into a truly extravagant affair, the lodging choices at Pench National Park are seemingly endless and sure to leave you with an unforgettable wildlife holiday experience.
Q. How to Reach Pench National Park?
One of the most popular wildlife parks and tiger reserves across India, Pench National Park can be reached from different parts of the country. The place sits close to Nagpur and is easily accessible by all three modes of transport i.e. road, rail and air.
By Road: The nearest city to Pench National Park is Nagpur in Maharashtra about 131 km away. They are connected via the National Highway 7, with a total driving time of 2 hours. If you are planning to take the bus from the Nagpur Bus Stand, you will have to get down at Khwasa, a small village located about 12 km from the national park. A private taxi or auto from there will take you at your desired destination.
By Train: The nearest railhead to Pench National Park is located in Nagpur at an approximate distance of 92 km. A number of trains halt at the city quite frequently and connect well with major cities across India such as Delhi, Mumbai, Bangalore, Hyderabad, Chennai and Bilaspur. It would also be interesting to note that one of the finest luxury trains of India, Deccan Odyssey, also covers the park and is a fabulous choice for all those seeking a wildlife experience soaked in unmatched luxury.
By Air: The closest airport to Pench National Park is Dr. Babasaheb Ambedkar International Airport in Sonegaon, Nagpur and Maharashtra. The distance between the two is 92 km. Tourists can hire a shared or a private taxi from the airport to reach the park, which takes just about 2 hours for the entire journey.
Q. What are the popular tourist attractions in and around the Pench reserve?
Pench National Park is dotted with numerous tourist attractions and places of interest in and around its vicinity. Listed below are a few of the most important places one must visit on a trip here.
Alikatta: Snuggled in the heart of Pench National Park, encircled by dense canopy of rich grasslands, Alikatta is a prime attraction of this famous wildlife destination in central India. The spot has been specifically designed and planned by the park authorities in such a way that tourists can not only enjoy the verdant scenery of the place but also take in the resplendent sights of a huge number of wild animals that roam here in their natural habitat. Among all the species spotted at Alikatta, the ones that dominate are chinkara, fox, antelopes, hyena, jackal and porcupine. The grazing flocks of thousands of deer is also a frequent sight, and often surprise the visitors with their mesmerizing charm.
Sita Ghat: Set amidst rugged terrains and lush greenery, just close to the banks of River Pench, Sita Ghat is probably one of the most captivating locations in Pench National Park. Dotted with rocks and artistic looking trees, it's a bird watcher's paradise, and offers them with splendid vistas of several rare and exotic feathered beauties. If you have some time, spend an hour here in the evening.
Raiyakassa: Raiyakassa is a watch-tower built by the park authorities to enable a bird's eye view of the surrounding jungle. Sitting just next to the bank of the River Pench where wild animals like bison, tigers and leopards frequent to quench their thirst, the place has been rightly acknowledged to be the most brilliant spot for wildlife viewing. Interestingly, the tower has been equipped with night stay facilities, and leave every adventurer with some great memories to treasure for life.

While the above spots are located inside the premises of the park, those looking for an excursion and sightseeing around the neighbouring area must not forget visiting the following places.

Bodhanala Range: Bodhanwala Range is another  must visit beautiful tourist spot inside Pench National Park. It boasts a charming little lake that attracts a wide range of native and migratory birds. It is also an excellent spot for raptors like eagles, hawks and buzzards, which can often be observed looming over their nests.
Tathastu Art Centre: Run by the Tathastu Resort in small village of Kohka, in close vicinity to Pench National Park, Tathastu Art Centre is an artisan's village where tourists can see talented craftsmen from the adjoining rural area of Bastar create amazing stuff. From pottery and wood carving to brass sculpting and iron fabrication, there is everything that will interest an artistic mind. Visitors can even have a hands on experience crafting some beautiful artwork, and carry that back home as a remembrance of their holidays in Pench.
Pachdhar Potter's Village: About 10 km from Pench, Pachdhar is a quaint little hamlet, dotted with verdant forests of teak, lush paddy fields and expansive cotton farms. It is home to about 100 families of the potter community who have been practicing the ageless craft of clay pottery since time immemorial. Tourists can pay a short visit to this village via a jeep ride from Pench Jungle Camp, located near Pench National Park, and witness the skilled potters sit at their wheels making glorious pieces of art from huge lumps of clay. If interested, visitors can buy small souvenirs and help contribute to the rural craftsmanship, or even stay longer to learn the art of pottery from the talented artisans.
Kohka Lake: Looking for an offbeat attraction near Pench National Park? The serene Kohka Lake, nestled in close vicinity of Turia Gate, makes for a perfect getaway for couples and families alike. Undisturbed by touristy crowds, the place is flanked by beautiful, swaying fields on all sides, with many lovely birds hovering or resting around. Visit here during evening, right before the sunset, and enjoy the tranquility. 
Pachmarhi: Located around 175 km from Pench, Pachmarhi is a quaint little hill town snuggled amidst nature's pristine treasures in the state of Madhya Pradesh. Also christened as "Satpura ki Rani", it is said to have been visited by Pandava brothers of Mahabharata fame during their exile in ancient times. Today, it is better known for its wealth of ancient caves, prehistoric temples, colonial churches, and several pastel hued bungalows that lend it the charm of an old-world town. Sharing its border with Vindhya and Satpura ranges, no wonder Pachmarhi is blessed with an abundant scenic beauty. There are innumerable waterfalls, glistening streams and lush green valleys that make your holiday experience much delightful. The quaint hill destination also provides a wonderful opportunity to wildlife lovers for sightseeing and exploration. A vast expanse of this land lies within the Pachmarhi Biosphere Reserve, which is rich in bounties of rare flora and fauna.  
Q. What are the popular things to do in Pench National Park?
Pench is blessed with a unique charm, and served as an inspiration for the timeless classic, The Jungle Book, written by the literary giant, Sir Rudyard Kipling. While the park offers a variety of activities which adventure enthusiasts can enjoy, here are some of the best things to do during your visit.
Jeep Safari: Ever wanted to watch the Royal Bengal Tiger at close range, so close in fact, that you could count the stripes on its back? Well, a jeep safari in Pench National Park is the perfect way to do that. Accompanied by a special guide, it is one of the top things to do in Pench and offers you the thrill and excitement of a real wildlife expedition. Note that the jeep safari is conducted twice a day, morning and evening, and the tickets for the same can easily be booked online or arranged through us. 
Bird Watching: Pench National Park is ideal for bird watching too. The lush vegetation, dense forests and grasslands provide the perfect habitat to a wide variety of colourful birds that can easily be seen resting in the woods, playing around in the bushes or just looming in the sky. If a bird watching experience is what you are after, plan your trip in the months starting November through February.